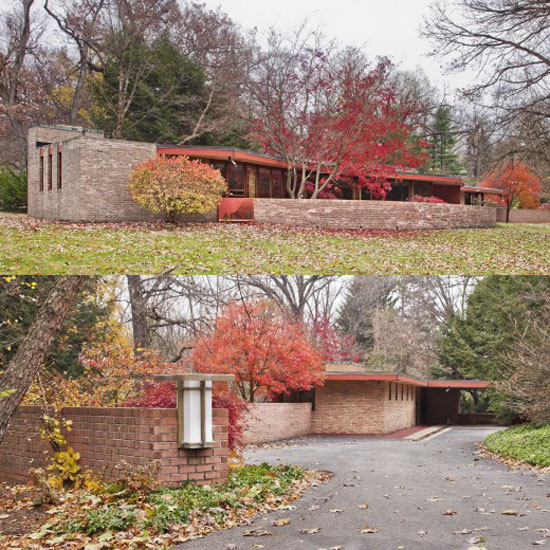 If a house shows just how overpriced the UK market is in comparison to the US, it is Frank Lloyd Wright's Kenneth Laurent House in Rockford, Illinois, which is up for auction this month.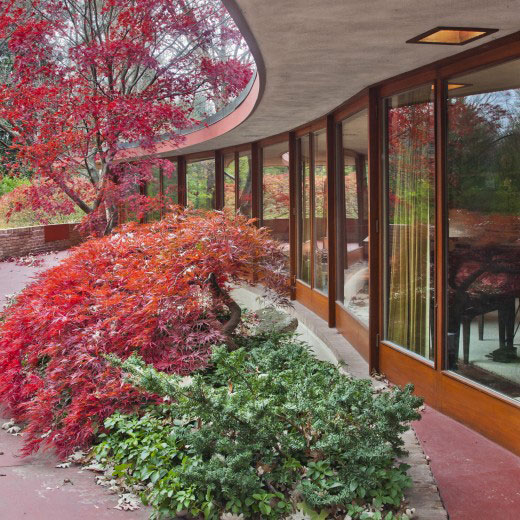 More on that price later, but let's look at the detail. The house was built between 1949 and 1952, a one-storey house for a wheelchair-bound war veteran covering around 2,500 square metres and sat in a plot of 1.3 acres. it became the template for further Frank Lloyd Wright houses throughout the 1950s.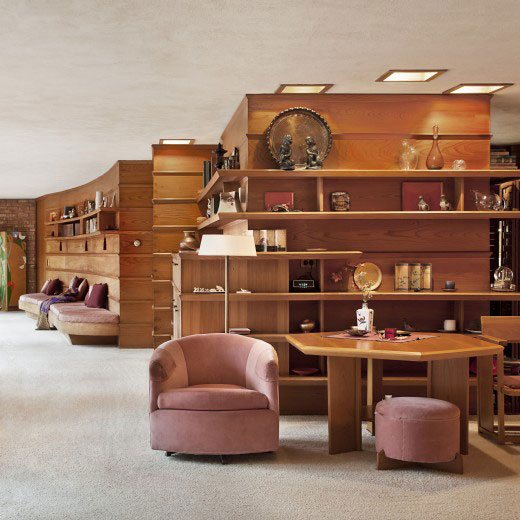 It's a stunning place, both inside and out. The exterior shows off those lovely curves, while the inside shows off a host of custom-made furnishings. Those include a pair of barrel chairs, panel armchairs,
six hassocks, various tables, wrought iron fireplace grates, a dining table and chairs, slatted wall lights and decorative screens, all of which are included in the sale.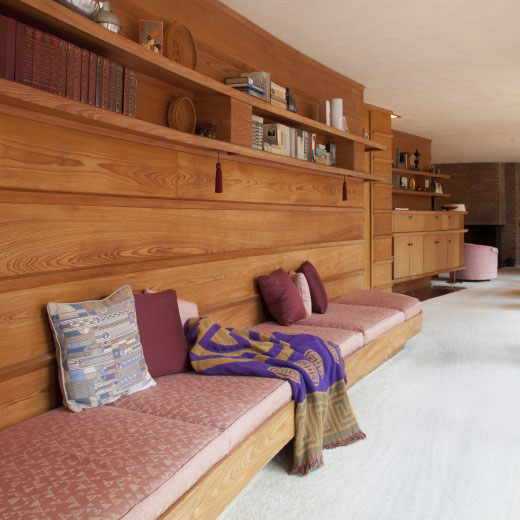 As for accommodation, you get three bedrooms and two bathrooms, with built-in furniture including desk, cabinets, shelving and seating, as well as an open-plan living space.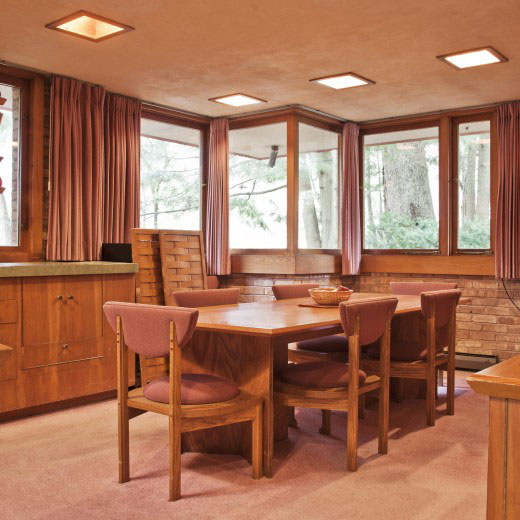 To be honest, words only get you so far with this property. You really need to see the images, of which are there are plenty at the auction house site. That price? The estimate is between $500,000 – $700,000, which works out at  around £320,000 – £448,000. If this place was in the UK, you could probably triple that price – and more. The auction date is 15th December.
Find out more at the Wright website
Thanks to Stuart Balmer for the tip off!