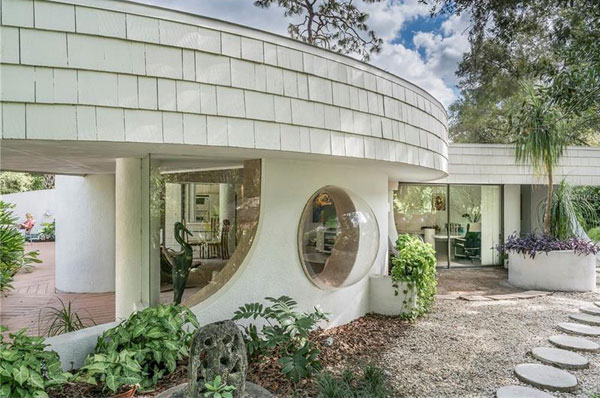 All photography courtesy of Rich Montalbano
We love a circular house, which pretty much sums up the 1970s Dan Duckham-designed property in Lutz, Florida, USA you see here.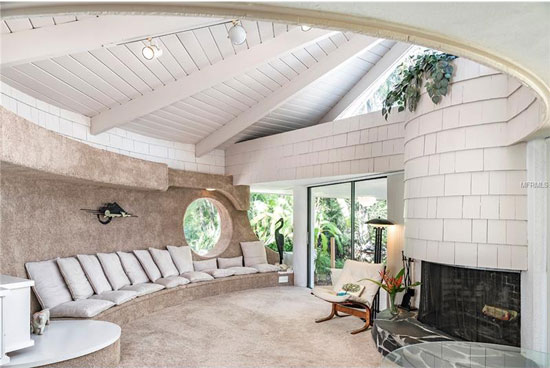 It's actually called The Palmer House and dates back to 1971 and according to the architect, follows 'the development of circular forms into a kind of free-form vocabulary'. Basically, lots of curves.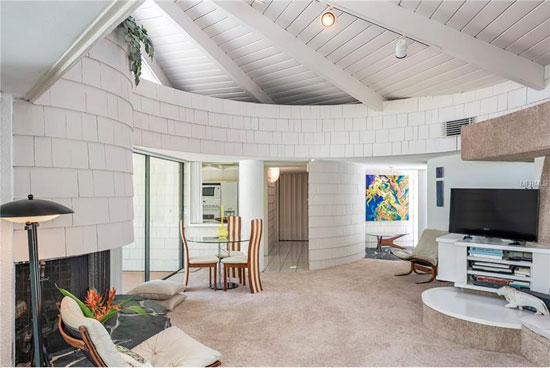 I would guess little has changed structurally since the early 1970s. As we've said before, you can only change this kind of structure so far. So the architecture and much of the detailing is likely to be original.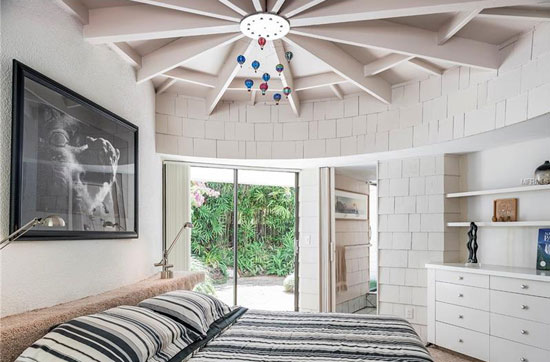 Love those bulbous, circular windows as well as the living room with built-in seating and fireplace and the beds also looks like original built-ins. Some fixtures and fittings have obviously been updated over the years, but in the main, this is still the 1971 one-off.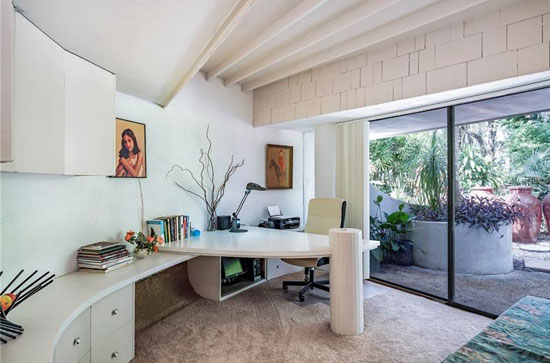 As for space, that covers 1,499 sq. ft. and includes two bedroom and two bathrooms along with an office / study with built-in desk and storage. That amazing living room of course, the kitchen and sliding glass doors that open to landscaped courtyards, gardens and decks.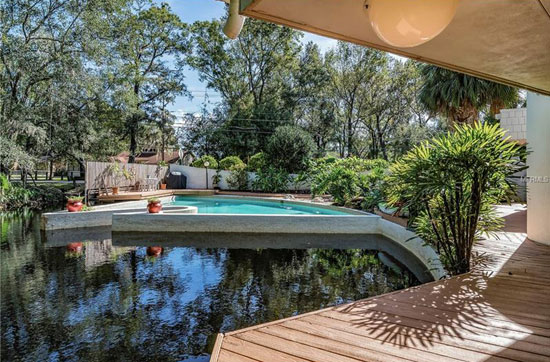 Head outside and you'll find a pool overlooking Julie Lagoon, a freshwater canal off Lake Hanna, along with the terraces and some room to park a car or two.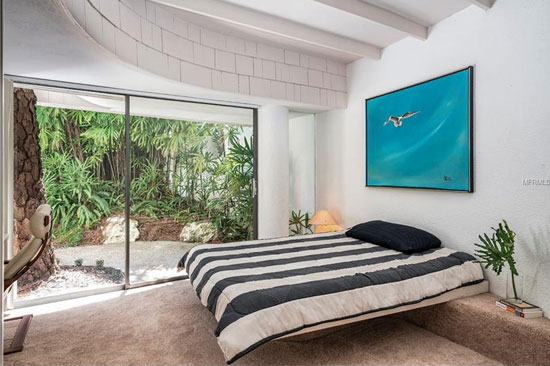 Really, this is one to look at rather than talk about, so do check the images here as well as the additional photos on the agent's site.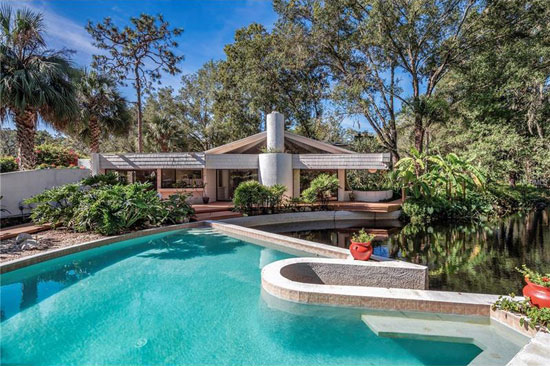 Fancy it? You might be surprised at the price. This is up for $350,000, which works out at around £264,000.
The listing agent is Martie Lieberman at Premier Sotheby's International Realty. For more details, please visit www.modernsarasota.com or check out the Premier Sotheby's website listing.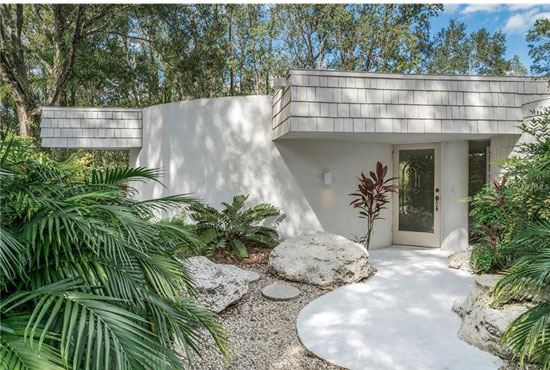 Property Location