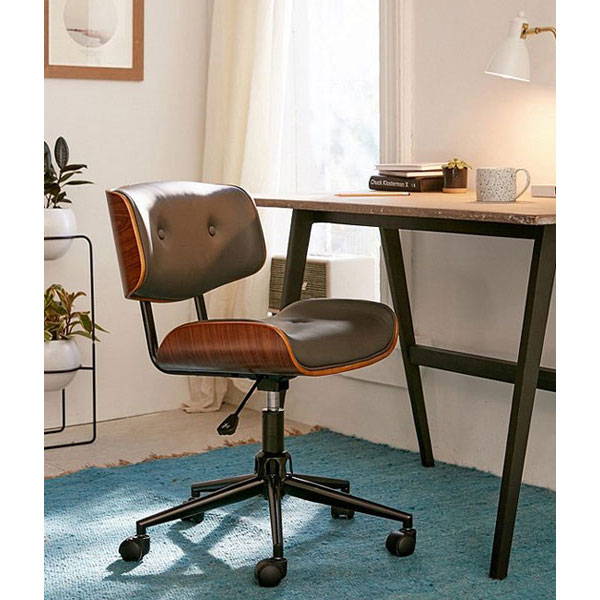 This is just bizarre. No, this isn't an Eames original, but you would be forgiven for thinking that the Lombardi desk chair at Urban Outfitters was based on a design classic.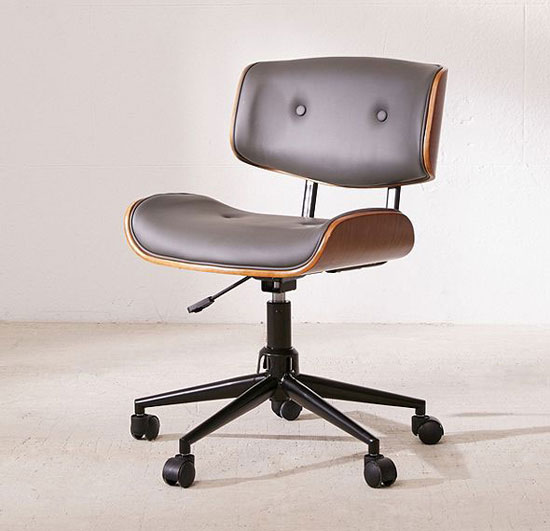 Of course, it looks like a take on the iconic 1956 Eames Lounge Chair and at first glance, you mbith think this was an issue of some kind of Eames prototype. But it certainly isn't.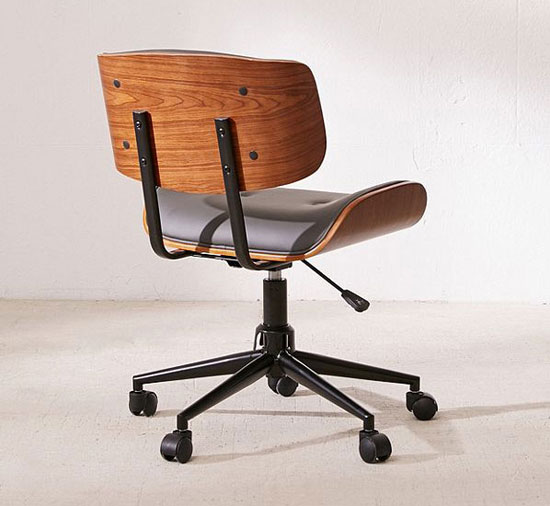 This chair has nothing to do with Vitra or Charles and Ray Eames (as far as I know, they didn't produce an office chair that looked anything like this). But it is actually in the Urban Outfitters range right now.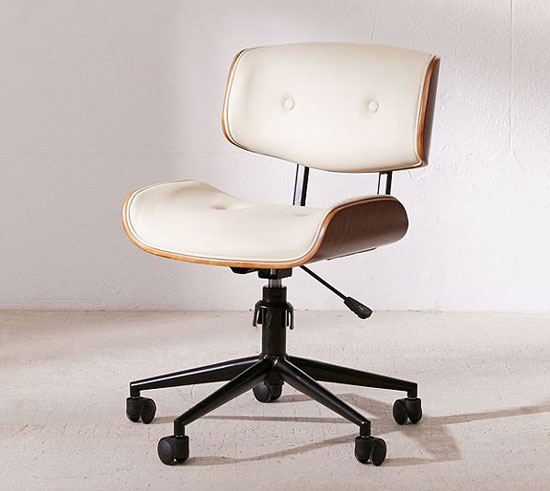 On the plus side, you can get the midcentury look for your office or home office for a lot less than a designer piece. So if that's your thing, it might be worth investigating. Especially as there are so many midcentury-style desks around to match it up with.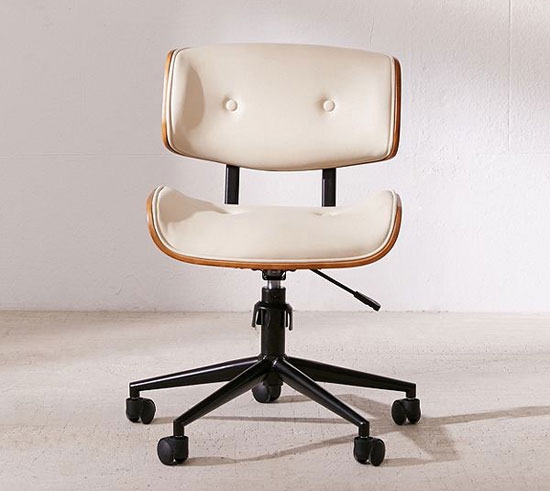 The chair offers the curved wood surround and a choice of colours for the faux leather seating with button detail. Yes, faux leather, the giveaway about its past. Finishing things off is a metal base with wheels and a lever to adjust the height of the seat.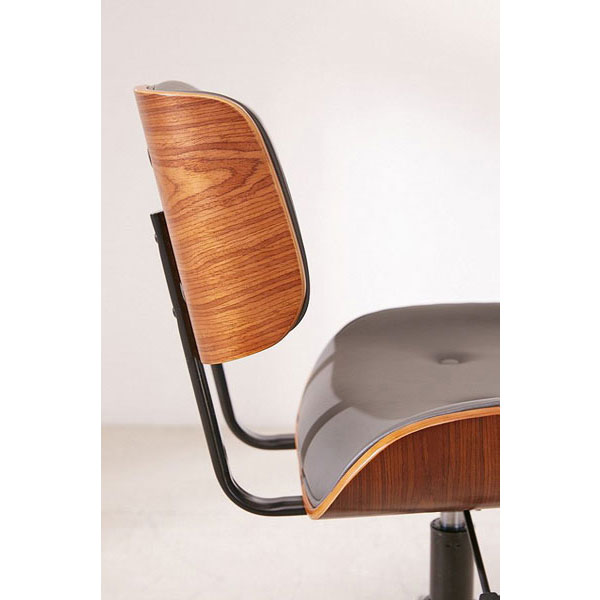 As I said, this isn't an original Eames, so you are looking at Urban Outfitters prices rather than Vitra prices. That's $229 at the UO site in the US, which works out at £174. Not seem it as yet at the UK site, but I will keep an eye out for it and update when possible.
Find out more at the Urban Outfitters website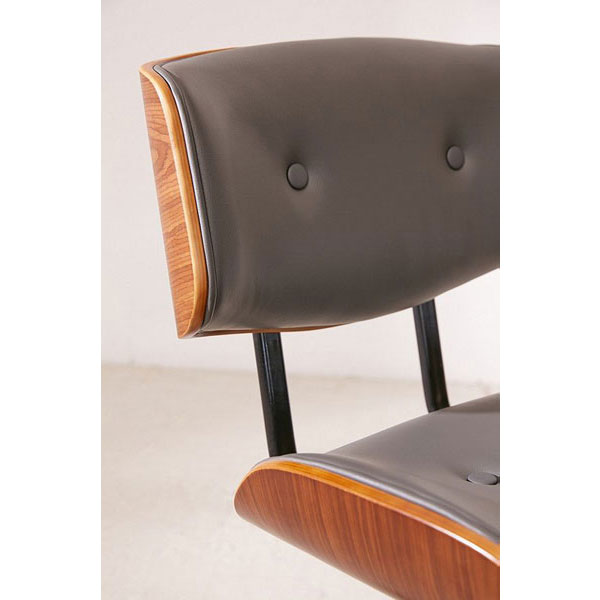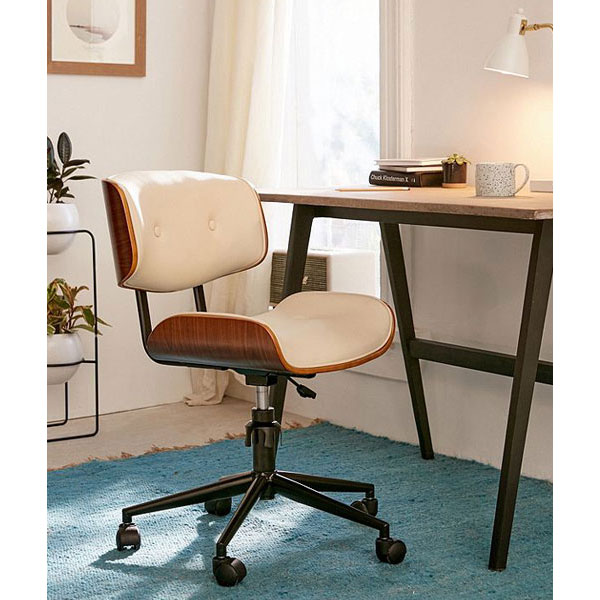 Via Retro To Go