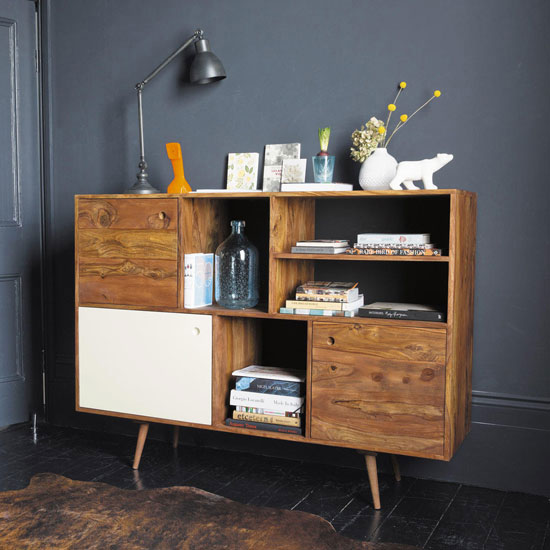 If you have the house and need the furnishings, check out the Andersen sideboard range at Maisons Du Monde.
Midcentury modern and the 1950s is screaming out from all of these designs, all of which are similar, but slightly different. Basically, there's something here for everyone's storage needs.
Sheesham wood and white lacquered doors are common throughout the pieces here, as well as the tapered legs. But beyond that, you can choose between a larger unit with four open storage areas and three closed compartments, two more traditional sideboards or the large shelving unit, which isn't really a sideboard but is part of the same range and with much the same purpose.
Pricing also differs too, starting at £499.
Find out more at the Maisons Du Monde website