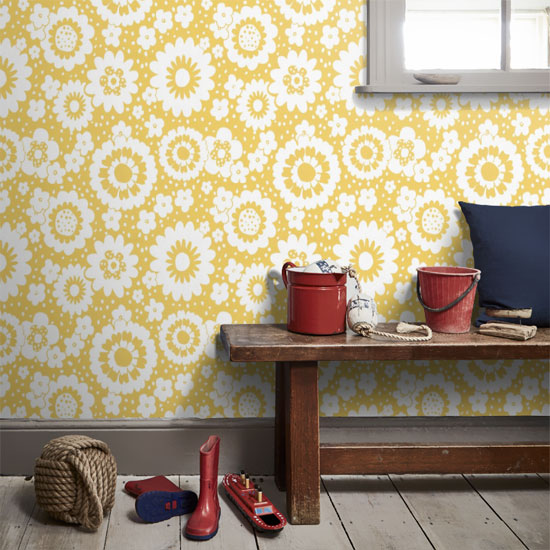 If you have the 1960s house, you might want a period finish for the walls. If you do, check out the Mod Meadows wallpaper by Layla Faye.
This isn't vintage wallpaper. This is a new design inspired by the era. But to be honest, it just might pass for a vintage covering if you want it to.
Choose from three colour (buttercup yellow, misty grey and olive), each one using that wonderful retro design that pretty to great effect and looking good all over the house.
It is sold in 10m rolls, with each retailing at £39.50.
Find out more at the Wallpaper Direct website