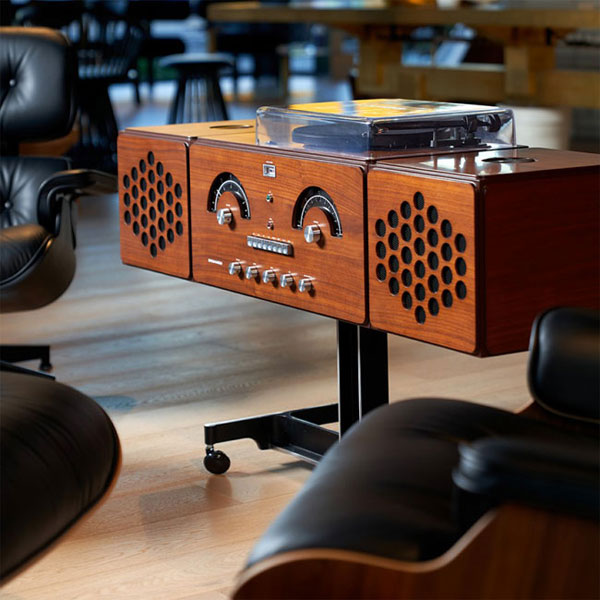 The 'David Bowie' turntable is back. This time as the numbered edition 1960s Radiofonografo record player by Brionvega.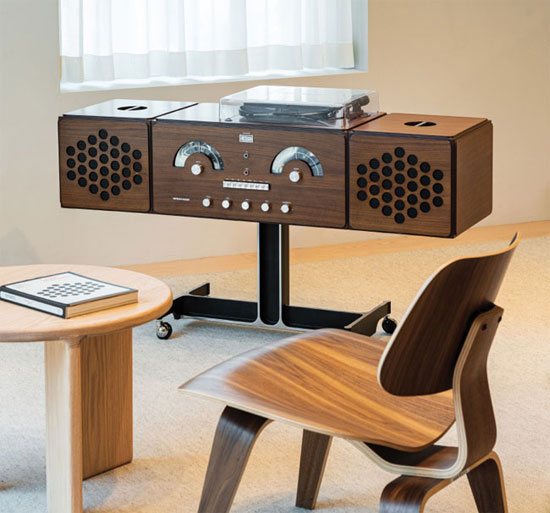 I know, there have been other limited editions in the recent past, some of which are still available. You might recall I featured one in red, as well as versions in white and orange. Actually, those are still available – and at a cheaper price than this one. But the one here has a little more exclusivity and a very cool finish.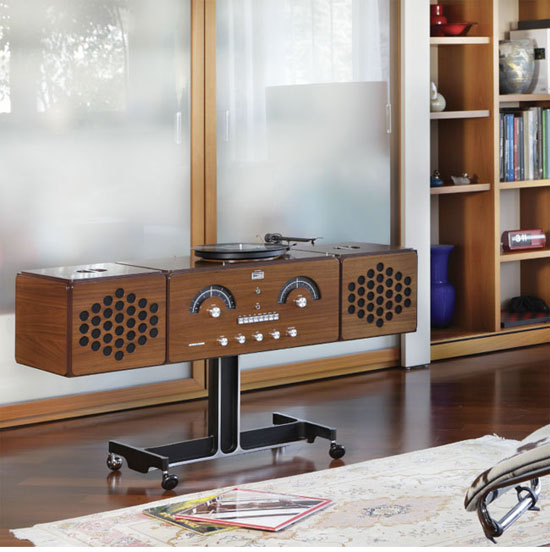 But the design itself is largely unchanged. This is an icon of the 1960s. The Radiofonografo record player and radio, officially known as the RR226, created back in 1965 by Piergiacomo and Achille Castiglioni. The return of vinyl to the fore has also made this a practical classic too.
It wasn't exactly an 'under the radar' classic, but it was a lesser-known piece until it became synonymous with David Bowie. You might recall that Bowie had one of these in his home and after his death, that same record player (pretty much identical to this one) sold for £257,000 at auction. Which makes the one here a bargain in comparison.
But at the end of the day, this isn't just a design classic with a big name endorsement, it's a useful thing for your home if you love your music. It plays your vinyl, gives you radio reception via AM and FM and has some rather interesting built-in speakers to output it all.
On top of that, the one here is being sold as a numbered edition, with just 100 being made in this premium finish, all with the details of the numbering on the rear.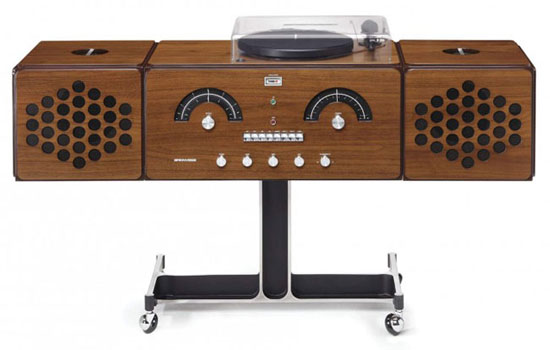 As I said, a premium version too, with the casing in walnut, which goes back to an original mid-1960s finish. It does look amazing with that handmade wooden cabinet too, which is contrasted by the black and metallic details and finished with forged aluminium wheels, which means you can move it around with ease.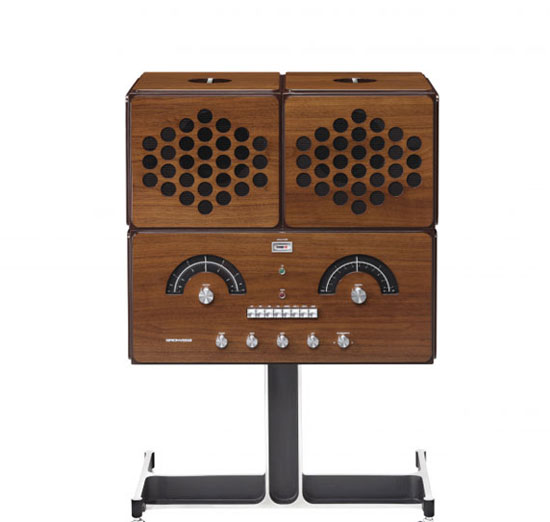 I mentioned the speakers, which are a key feature on this one, The patterned grilles catch the eye, but the killer feature is the option to move them from the side to the top to save space. Obviously, you can't play vinyl when they are on to, but it is still an impressive thing.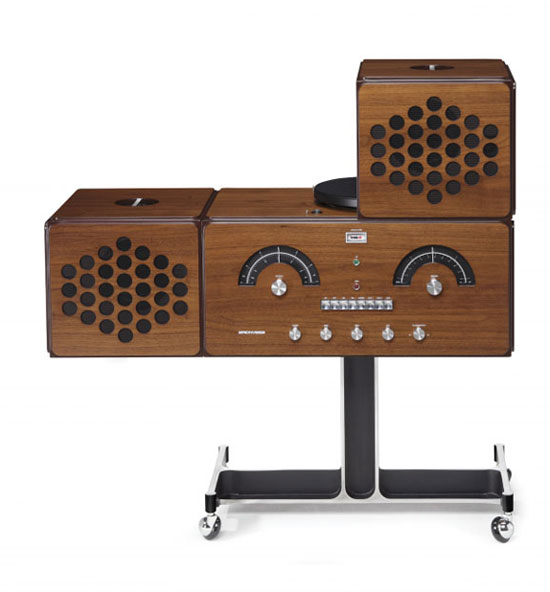 Downside? Well, if you want modern-day audio technology you will be disappointed. A past update added in a CD and DVD player, but those have been removed in more recent reissues for reasons of authenticity. However, the deck has been updated and now features a Project turntable with Ortofon cartridge. Other technical details of note include 2x RCA audio jacks, 1x RCA audio output, 1x RCA audio output and 1x 3.5-millimetre preamp audio jack for headphones.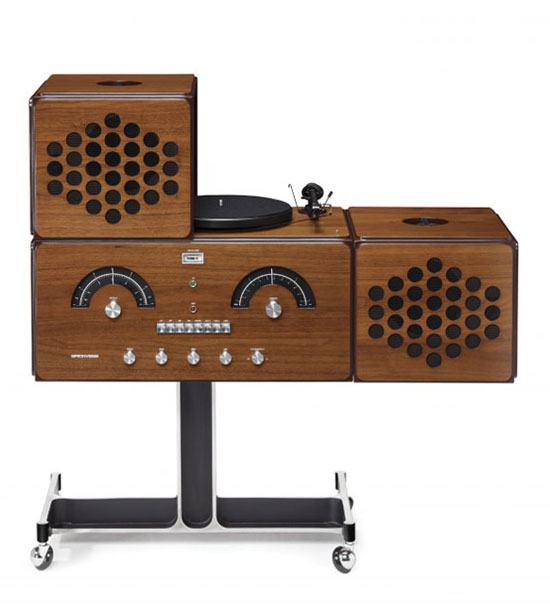 This is a design classic, as well as a handmade piece and a substantial one too. With all of that in mind, you are looking at a hefty €14,000. But if you aren't tied to the walnut finish and the numbered edition, other versions of this are available from €7,980.
Find out more at the Brionvega website
Via Retro To Go