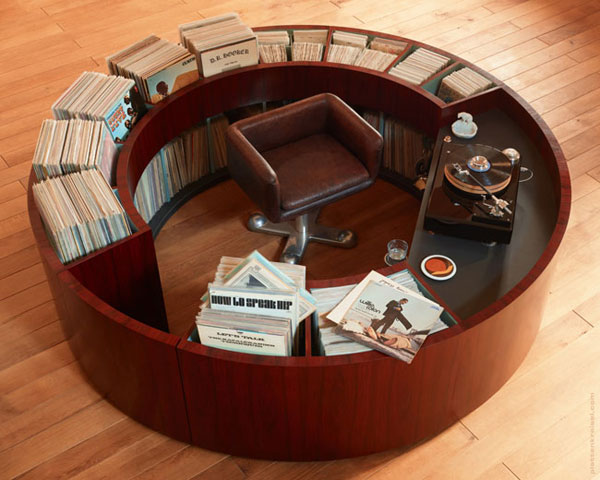 How much do you love your record collection? Do you love it so much that you want to live within it? If you do, then you might be a potential customer for one of the PlattenKreisel circular vinyl storage units.
Part storage, part furniture and for me, part work of art. This is a joy to look at, but at the same time, a very practical piece of design. If you have the space. Oh and if you have the vinyl collection too, but that's another story completely.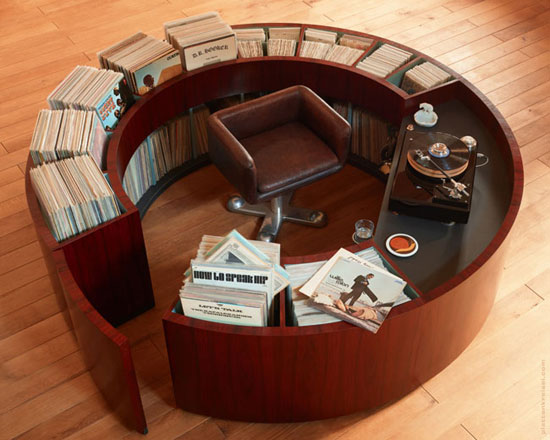 For now, let's look at this storage unit itself, which is custom made by craftsmen in Germany (but available to ship worldwide) and has a huge capacity to store your vinyl. Around 1,500 LPs and 450 singles in protective sleeves or up to 1900 singles and 850 LPs if you want to vary things up.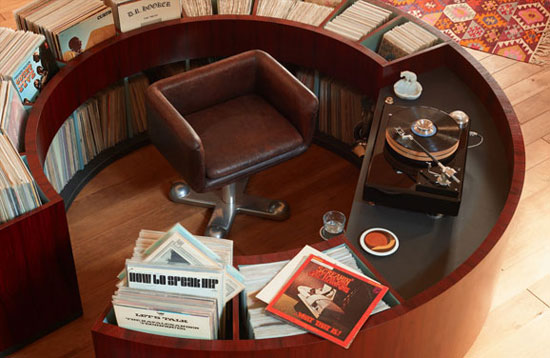 Load it up, set your deck up, walk through the door, sit on your chair (which isn't included) and spin those tracks to your heart's desire. If someone passes you food, you could be here for hours. Days even.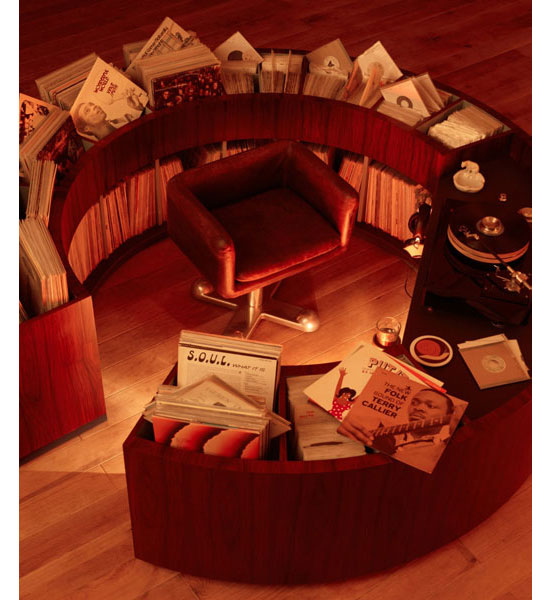 Each one has adjustable feet to cope with uneven floors, hidden cable ducts, a bracket for your headphones, a drink holder, space for up to two decks and a mixer and of course, plenty of vinyl slots. Grab one laminated and protected with varnish or take a 'finish-yourself' option to decorate t to suit your surroundings.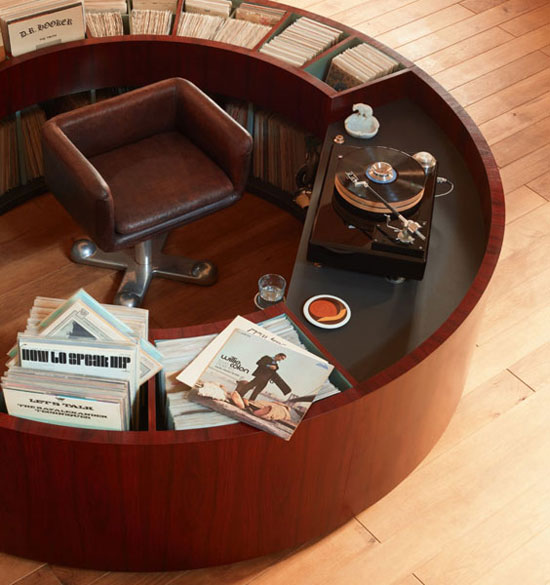 That's about the size of it, but before you dash off to order, let me add in some reality. Prices vary between €34,248 and €40,947, with shipping also on top of that. Better get saving.
More details on this and other units at the PlattenKreisel website.
Via Retro To Go