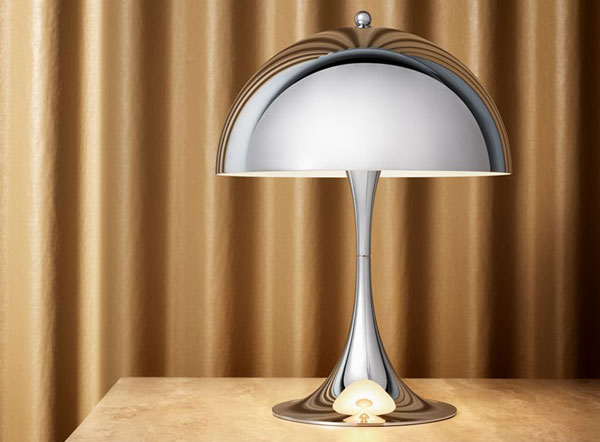 We featured the original and colourful reissue back in 2016. That has been followed up by the Verner Panton Panthella Mini lamp in chrome.
This isn't just another finish. This is how Verner Panton envisaged it. An original version of this lamp was produced in chrome and demands a high price off collectors. This might just take some of the heat out of that market.
The new version of this 1971 design has a metal shade, as well as LED technology for the light. It also has a timer that turns off the lamp after 4 or 8 hours.
Expect it from places like Heal's or Made in Design from February, priced around the £300 mark.