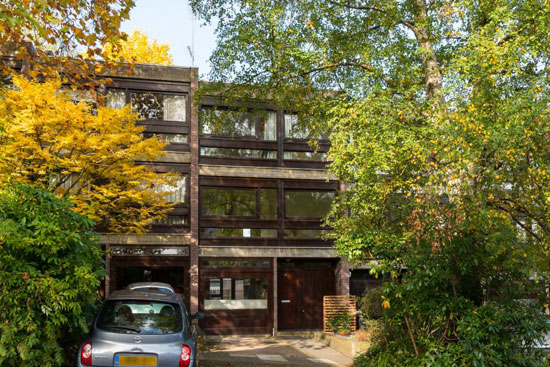 Had a feeling this had been covered in the past, but the archives say it was a different, but similar property. It wouldn't matter anyway, as this 1960s Harley Sherlock-designed modernist townhouse in London N6 has recently been refurbished, so worth a new shout regardless.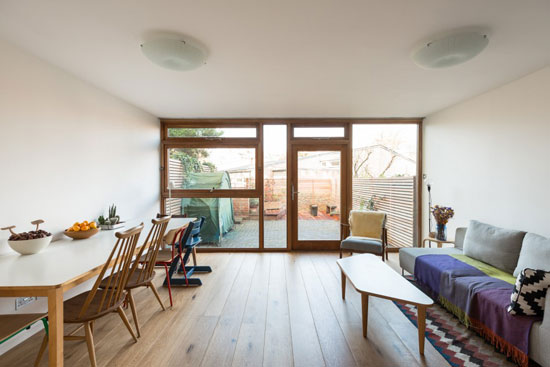 The word 'refurbished' isn't one we always like to see when it comes to mid-20th century modernism, but to be fair to the current owner, we are struggling to see where new starts and old ends (with the obvious exceptions) on with this Southwood House Estate property. A sympathetic job for sure.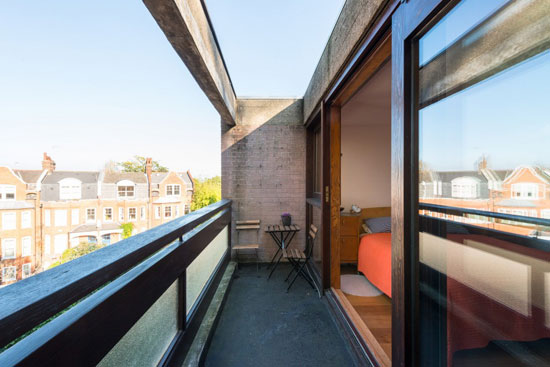 That means you can enjoy this early '60s design from the Andrews, Emerson, Sherlock & Keable practice without dealing with the plumbing and cooking space of the same era. No bad thing. There's also been some rewiring and replumbing here, along with underfloor heating, upgraded glazing.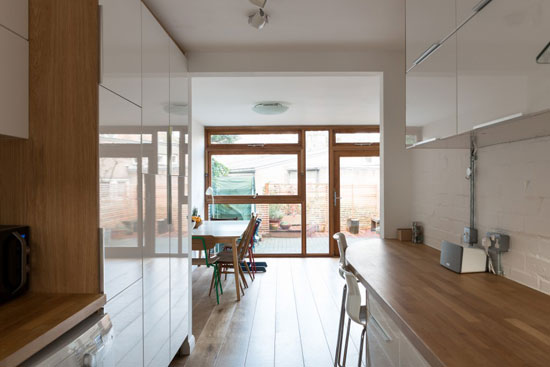 Anyway, the house is much the same in size, which means internal space of around 1,400 sq. ft. over its three floors. As for features, the large windows and their frames are definitely a selling point, as well as the open living spaces, the balconies, the internal doors and the original open tread staircase.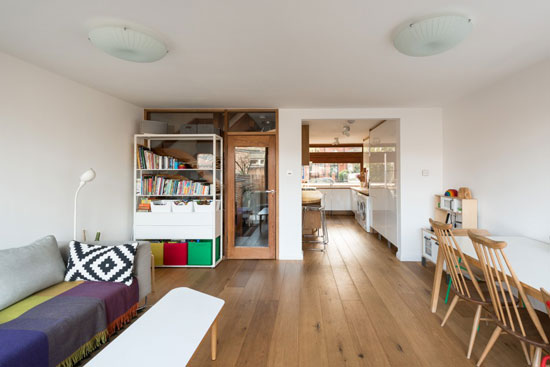 Enter the house via the entrance hall (with guest cloakroom) and you'll be met with  the open-plan kitchen and reception room, which runs from the front to the back, opening onto the garden.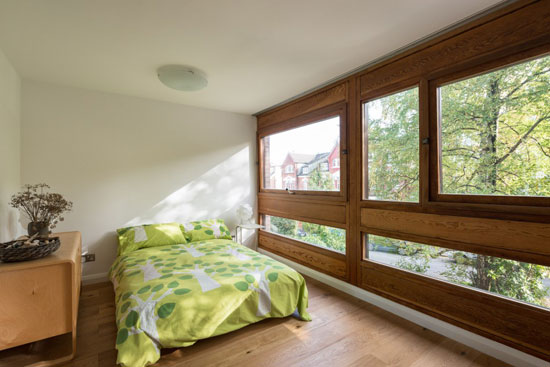 Head to the first floor and you'll see a reception room at the rear and a bedroom with en-suite shower room at the front. More bedrooms are on the second floor – three in total plus a family bathroom. The master bedroom also has balcony access.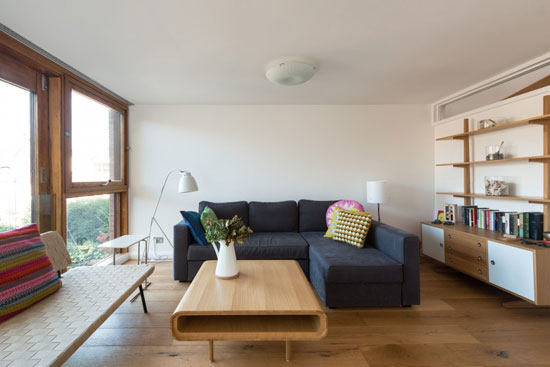 The house also has a front garden with off-street parking for two cars, with  a private garden with brick paving and decking at the rear. A nice bonus leading on from there too, which is the rather lovely communal gardens.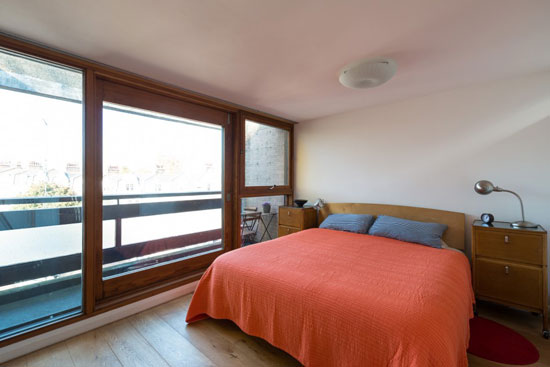 £1,495,000 is the asking price.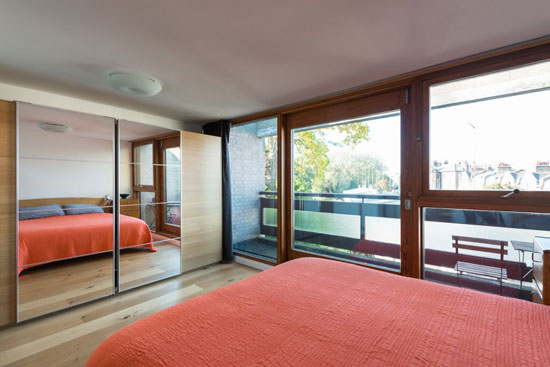 Images and details courtesy of The Modern House. For more details and to make an enquiry, please visit their website.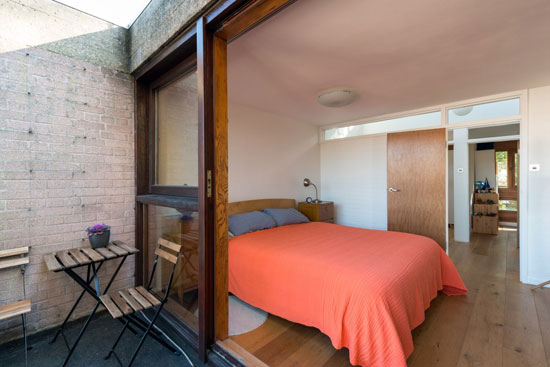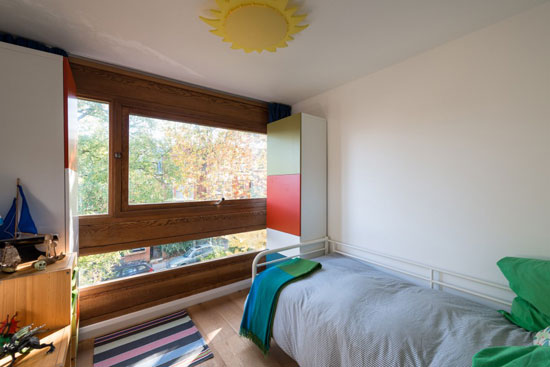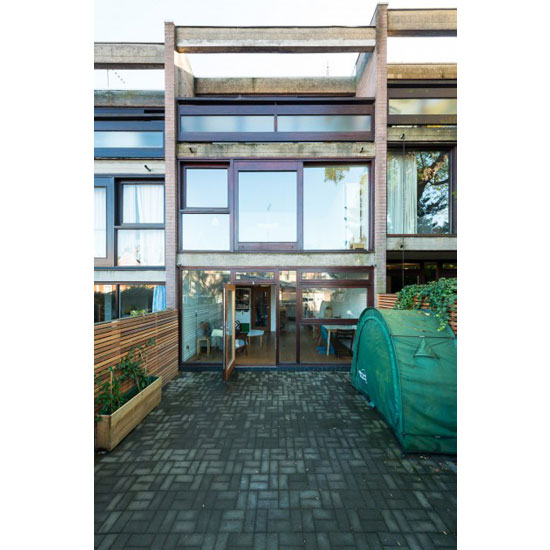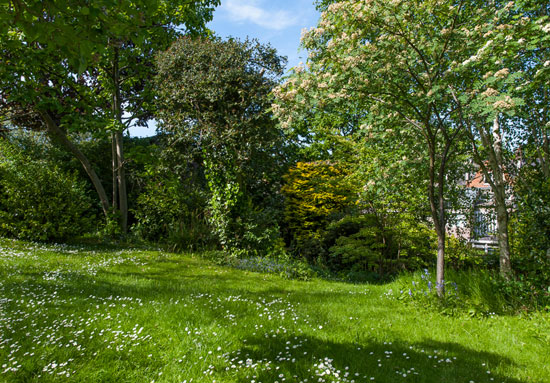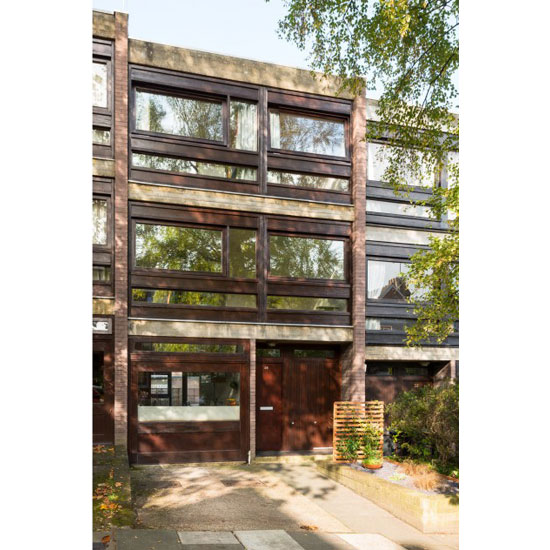 Property Location