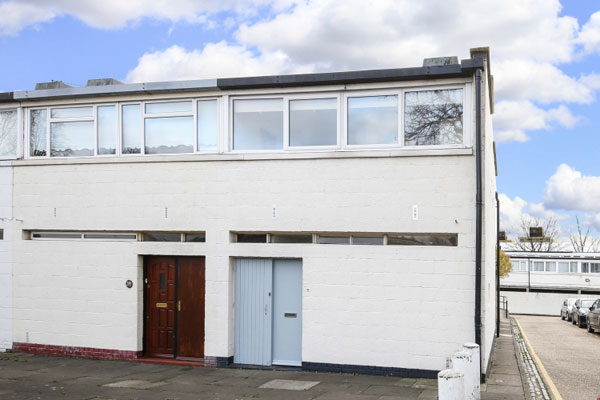 A terraced house in the 1960s Chamberlin, Powell and Bon-designed Vanbrugh Park Estate, London SE3 up for sale, which isn't a common sight.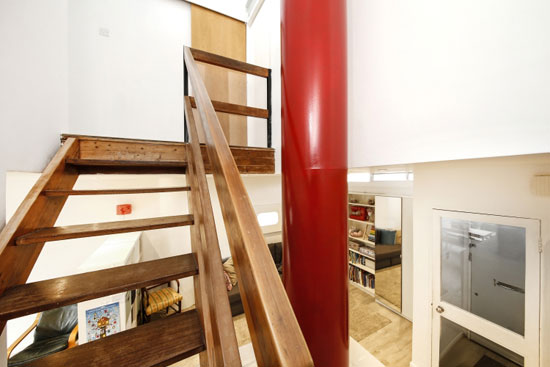 Well, if it is, they pass me by. But this one certainly hasn't, the first one I have covered since 2015, when I spotted a renovation project with a very similar design.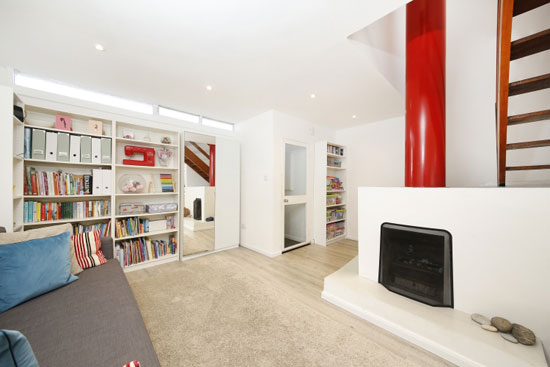 That's not surprising as there are a number of modernist terraces on the Vanbrugh Park Estate, along with maisonettes arranged over garages and an eight-storey tower block.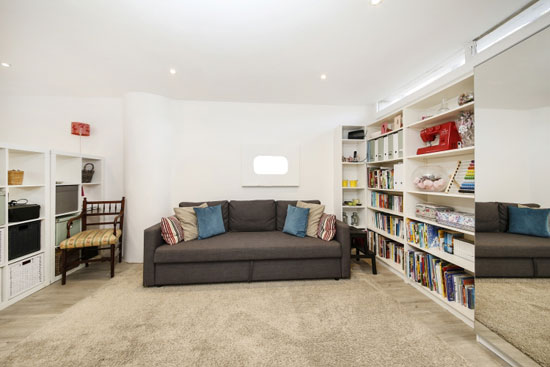 All are the work of Chamberlin, Powell and Bon, who were, of course, responsible for the Golden Lane Estate and the Barbican Estate too, both of which have been covered far more on these pages.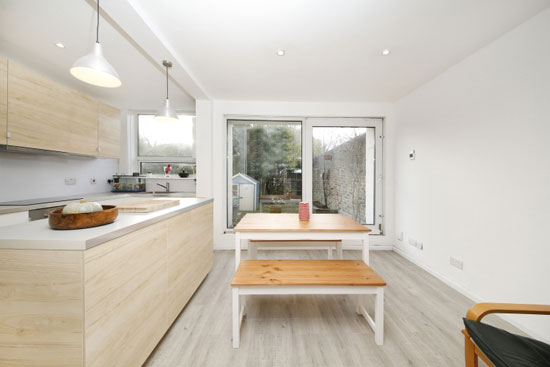 The Vanbrugh Park Estate, which is on the edge of Greenwich Park, was designed and built from the early to mid-1960s and like some of those other projects, the original intention was for forward-thinking social housing.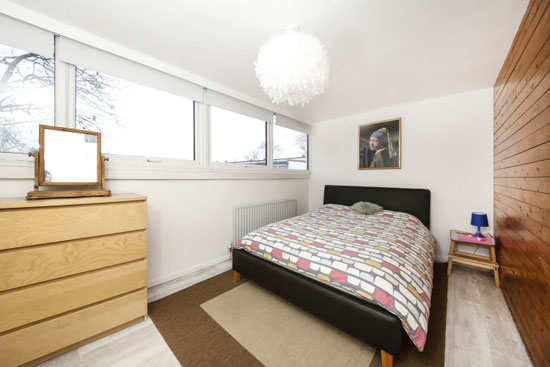 But times change and the current set-up is a mix of tenants and owners, with some of the original tenants from the 1960s still in place. There's a rather lovely website all about the place if you want to have a look, presumably the work of one or more of the residents and judging by what they say, it seems to be a very positive place to live.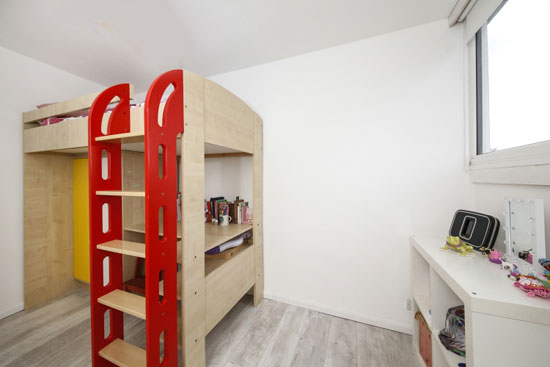 This one also has the benefit of a significant renovation too. According to the agent, the current owners of the property have done 'extensive work' in the last twelve months, creating something with a foot both in the old and the new.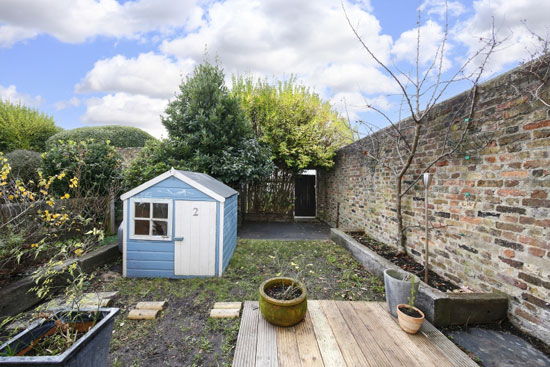 The house itself is obviously still a 1960s build, with touches like the doors, wood-panelled walls, the window configuration and, of course, the staircase, still from the original construction. There's also an open fireplace, and flue which continues from ground to the first floor of the house.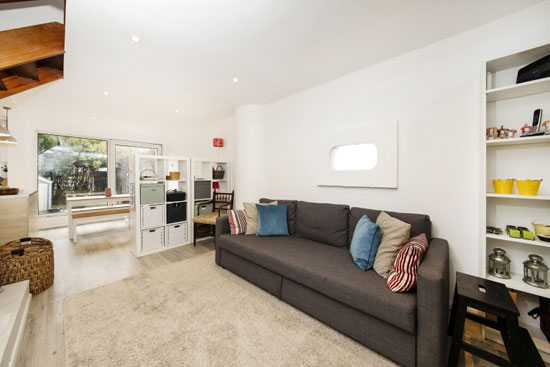 But this is also a very modern home, with clean, white finishes throughout. It has also been fully rewired and that kitchen with an island unit is obviously a new addition, as is the bathroom and all the built-in storage options.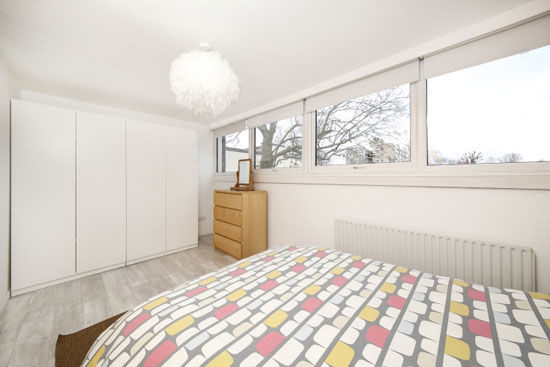 I think I would describe it as modern, but without forgetting its heritage.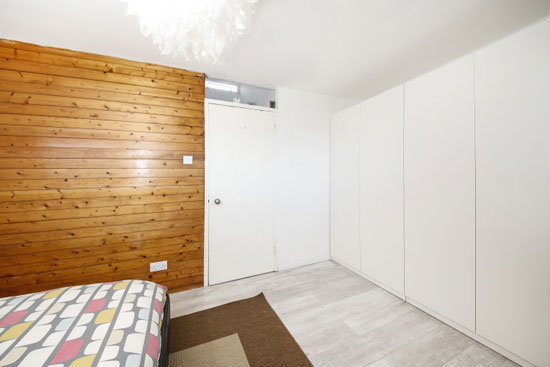 As for space, the floorplan of this end terrace shows a ground floor with open-plan reception and kitchen area, storage space and garden access. Up the hip staircase and you will find three bedrooms and a bathroom. A south-facing garden outside too, with rear access.
Offers in excess of £575,000 if you like it.
Images and details courtesy of Peter James. For more details and to make an enquiry, please visit the website.