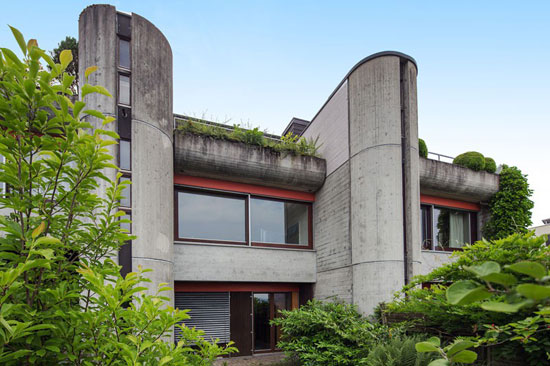 Only the second time we have featured a house in this particular country, but you can see why this 1970s brutalist property in Zug, Switzerland appeals.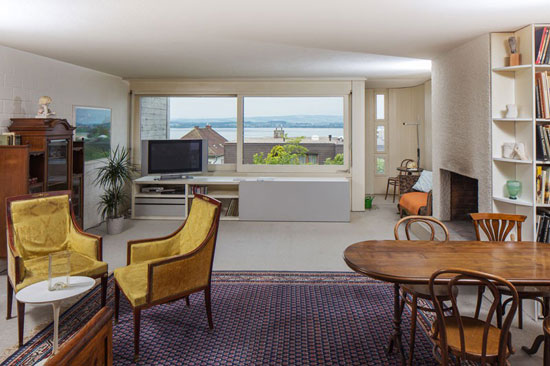 The only frustration is that we don't see more images. But the ones we can see give an idea of just what you get from this place. Location, space and very distinctive architecture of the era.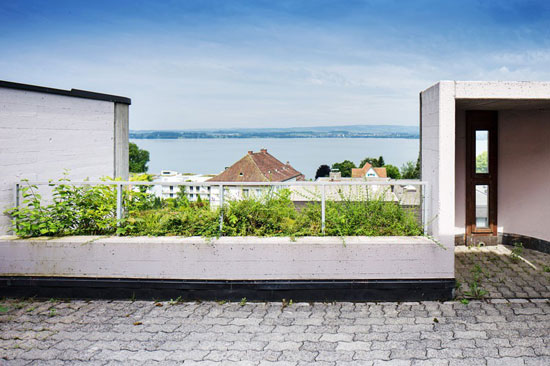 Specifically we are talking 1975 and a location that seems to look out onto the nearby Lake Zug. As for the architecture, that's as brutalist as domestic architecture tends to get. Concrete aplenty, circular towers that jut out from the main body of the house and a curved balcony on the edge of a terrace up above.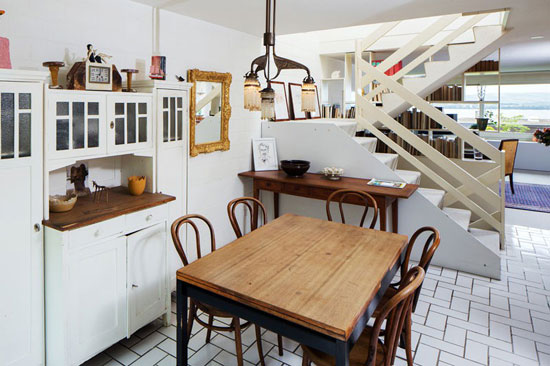 Inside is rather more sedate, although it's worth mentioning that there is more of a living area than you might imagine here (around 160 sq. metres. According to the translated details, open space and exposed brick are the order of the day once inside, with an open staircase on the ground floor too.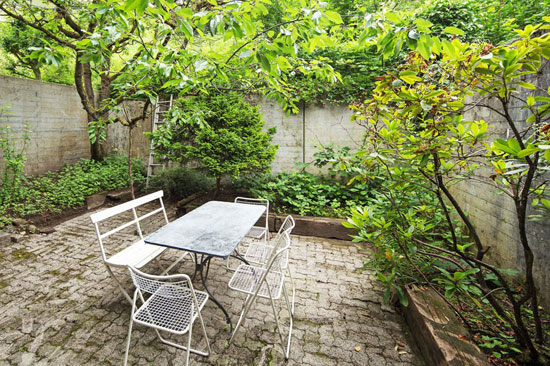 The ground floor contains the dining room, living room and kitchen, with the three bedrooms and two bathrooms on the upper floor. In addition to that, the house has a large terrace for the best views of the lake and two basement rooms which are ideal for conversion. There's also an underground parking space and an enclosed garden.
Obviously this is Switzerland and a popular residential area too. So don't be too surprised to hear that the price is the equivalent of £1,144,856.
Images and details courtesy of Immoscout24. For more details and to make an enquiry, please visit their website.
Property Location