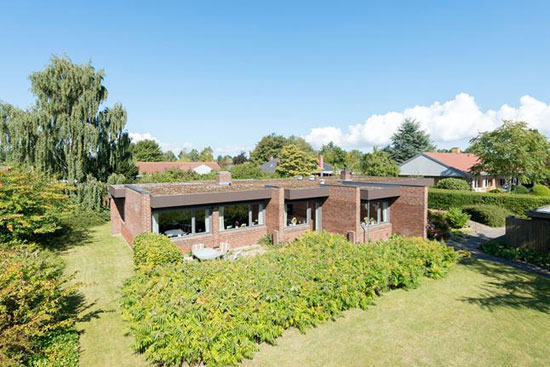 We don't know the architect, but we do like what we see in this 1970s modernist property in Munkebo, Denmark.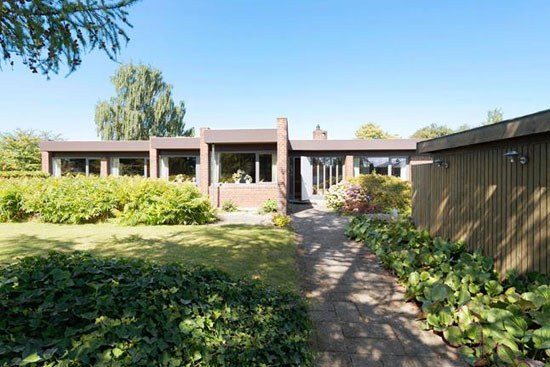 We are once again relying on a translated list of details from the agent, but from what we can gather, the house dates from 1974 and is to be found in a south after location, not far from a nearby lake and green space. So location a winner as well as the house.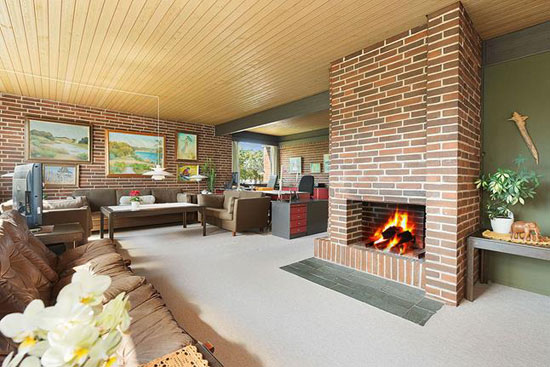 Talking of the house, it looks like it has barely changed in just over 40 years, although that's likely to be down to good maintenance and a respect for the architect's original design. The agent does mention that the windows have recently been updated, so we would suspect other aspects of the house have also been subtly updated too.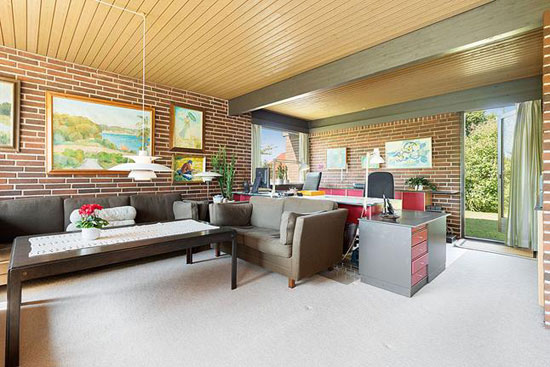 However, the overall look and feel is still very much a Scandinavian take on modernism. A glimpse at the images shows an understated, low-lying brick and glass exterior and an interior that oozes retro charm.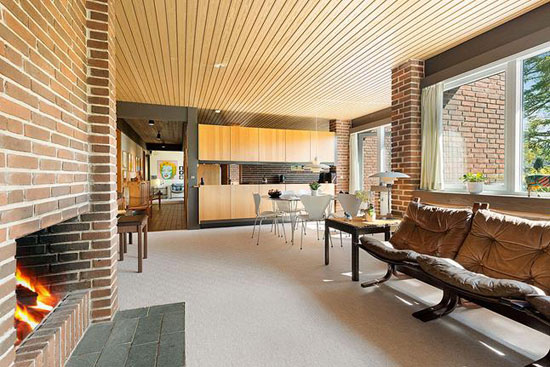 Exposed brick, a feature fireplace, wood panels, beams, open spaces and a plethora of periods fixtures and fittings. This is pretty much what you expect and hope of Danish domestic architecture.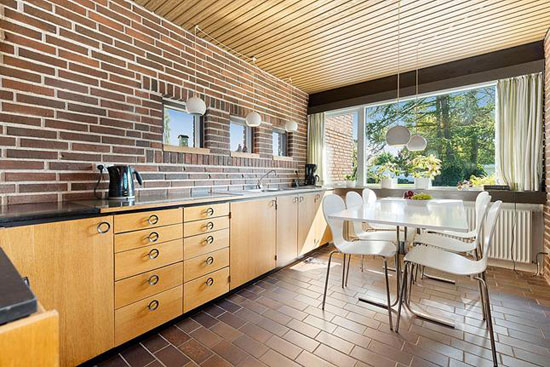 Space isn't to be sniffed at either. Enter and you'll be greeted by the hallway, which takes you to the open kitchen with dining space, which also access the 'very large' living room (possibly dual aspect) with more dining space, a TV room and desk / office space.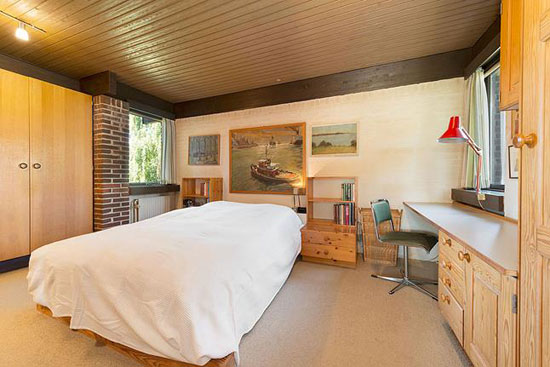 The living room has access to a bedroom with workspace and its own bathroom. Further along is a 'children's section' with access to the garden and two large rooms plus a further bathroom. One further bedroom (for the parents) and a bathroom finishes of the main space.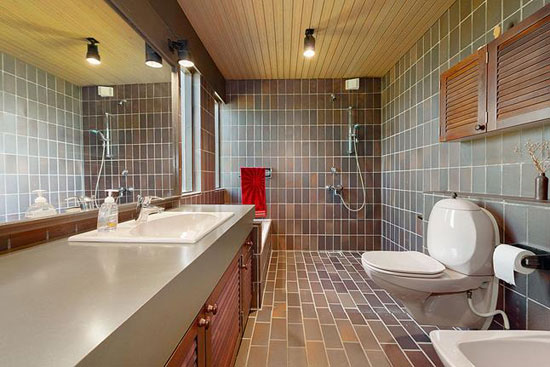 There is also full-height basement down below, which is currently used as a large storage area with a further bathroom and utility. Head outside and you'll find the garden, as well as a double carport and a shed.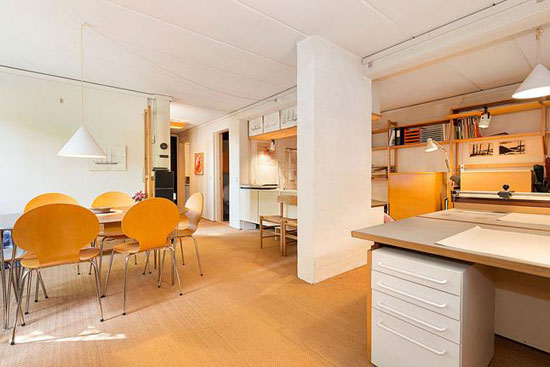 The asking price is 2,195,000 kr, which works out at around £214,000.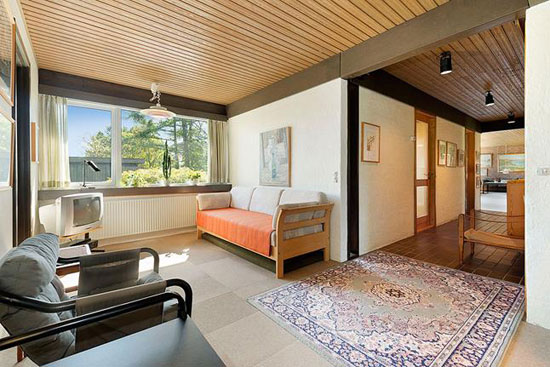 Images and details courtesy of Lilienhoff. For more details and to make an enquiry, please visit their website.
Property Location