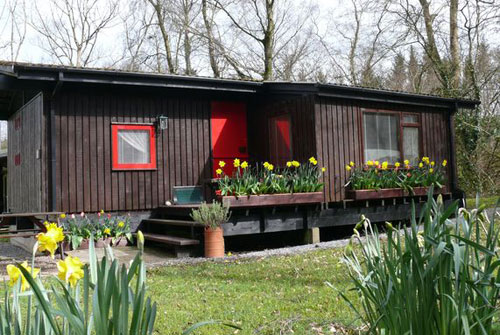 Big thanks to @sonofswiss on Twitter for flagging up this gem, a 1970s Scandinavian-style wooden holiday lodge in Cenarth, Carmarthenshire, West Wales. What's more, it can be yours for under £40,000.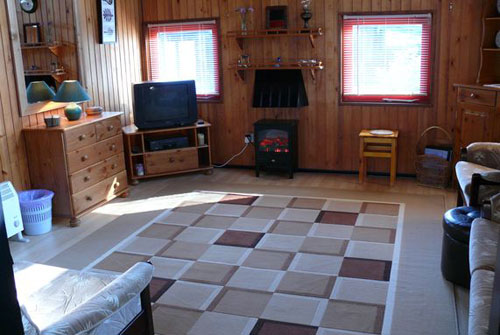 It is part of Cenlan Holiday Village, the work of Welsh architect Graham Brooks and designed in a Scandinavian style, which essentially means plenty of pine and a fine line between the outdoors and indoors. Not least because the lodge, like all the others, is set in mature woodlands, perfect for getting away from strenuous city life.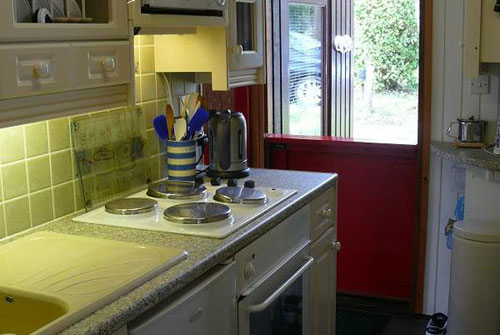 This particular one isn't in bad condition at all and comes complete with two bedrooms, a bathroom, kitchen area and reception room. Outside, you'll find an allocated parking space and patio. Electricity as you would expect, so electric heating when it gets a little nippy, as well as an electric cooker.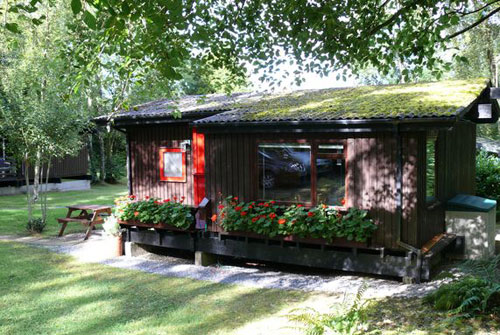 If you want to venture out of the door, you'll find a local club house, outdoor heated swimming pool and children's play area. The village of Cenarth is near with attractions like the waterfall, mill and National Coracle Museum.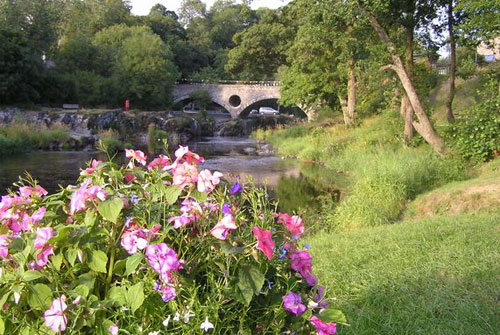 More than enough to keep you busy – and when you aren't living there (it's available to use 10 months per year), you can rent it out. Here's one that's been done up with a retro theme and is available for rental.
All of which makes the £39,995 something of a good deal, should you be looking for a holiday place.