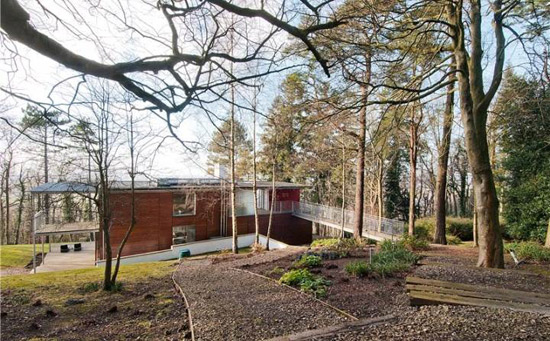 Credit to both @underthethatch on Twitter and the Daily Telegraph for spotting that the Niall McLaughlin-designed Jacob's Ladder modernist property in Chinnor, Oxfordshire is now up for sale.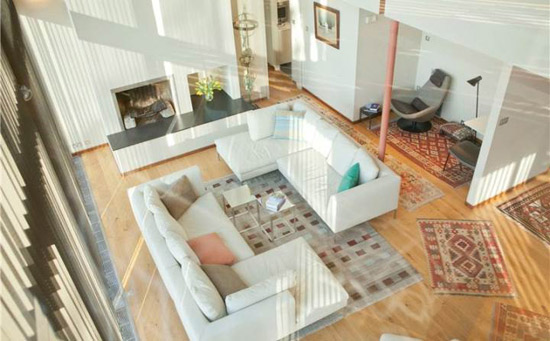 The Daily Telegraph piece on this is quite interesting, pointing out that this is Kevin McCloud's favourite house, with the quote: 'There is only one house I can think of in the whole country that takes my breath away… This is how 21st-century rural houses should be designed.'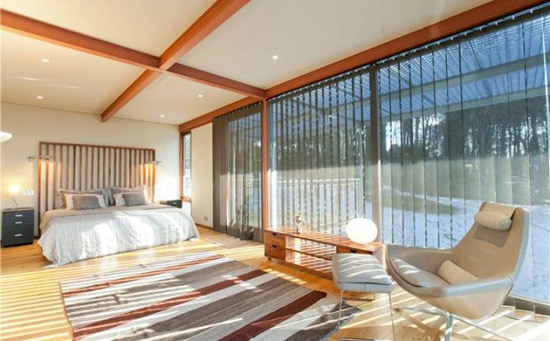 High praise indeed and when you see the house, you can see why he said it.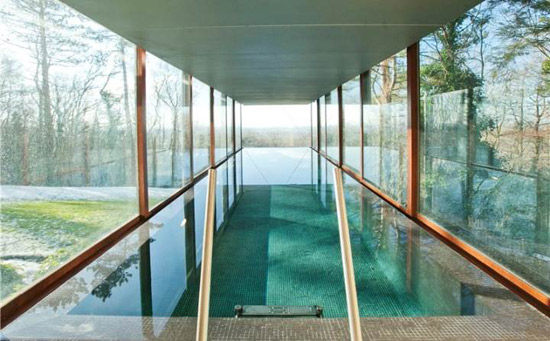 The house was built around 2000, the first significant project by the architect and one that won him awards and kickstarted a career and reputation that has rocketed since. 15 years on and it is still a house that stops you in your tracks.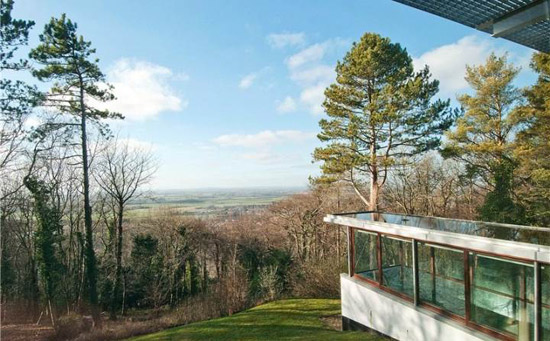 Sat in 9.5 acres of woodland, the house mixes steel, glass and timber, taking some influence from the Californian Case Study Houses and the architecture of Mies Van der Rohe too. In fact, it we had seen this on the US listings, we would have had it down as an elaborate mid-20th century design. But that's perhaps down to the original brief, which, like many midcentury country houses in the US, demanded a property at one with the surroundings. You certainly get that.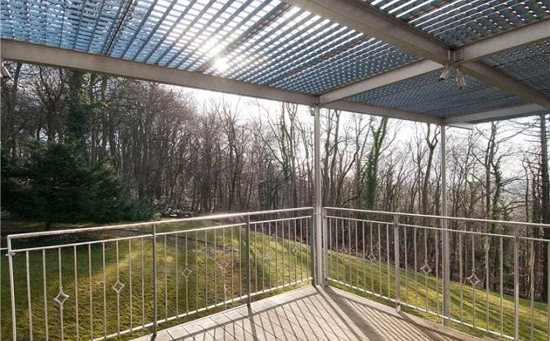 The location, the huge expanses of glass and the cedar decking certainly help with that, as do the more unusual touches, such as the 10m long indoor infinity swimming pool, which 'projects' into the woodland surroundings. Don't worry about that in the winter – it is (thankfully) temperature controlled.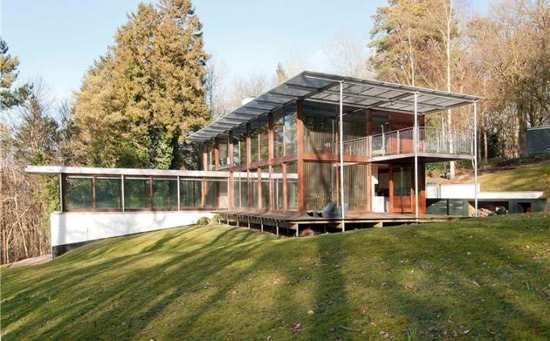 As the the house itself, you initially access the first floor via a bridge onto a large deck (and by two pools), where you'll find two bedrooms and a bathroom. Head down below and there is a kitchen, dining room, drawing room, two more bedrooms, a large terrace, a utility, lobby and access to the wonderful pool. Amazing double height ceilings too. There is also storage space and a garage away from the property.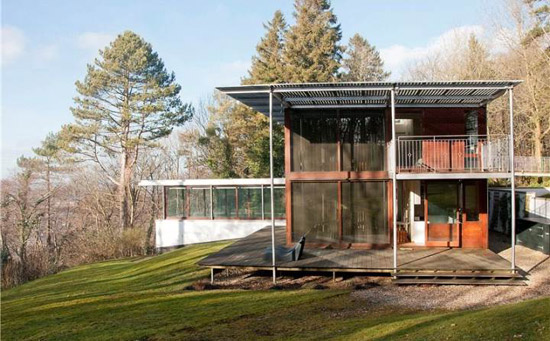 All the features you would expect of a premium, modern-day property too, including wooden floors hand crafted from beech trees (taken from the property's own woodland), Philippe Starck bath and shower fittings, under floor heating, cctv. and double glazed windows with 'low e' glass, which helps to controls the internal temperature by reflecting more than it absorbs.
A stunning living space, which is on the market with a guide price of £2,250,000.
Images and details courtesy of Savills estate agents. For more photos, details and to make an enquiry, please visit their website.
Via Daily Telegraph
Property Location