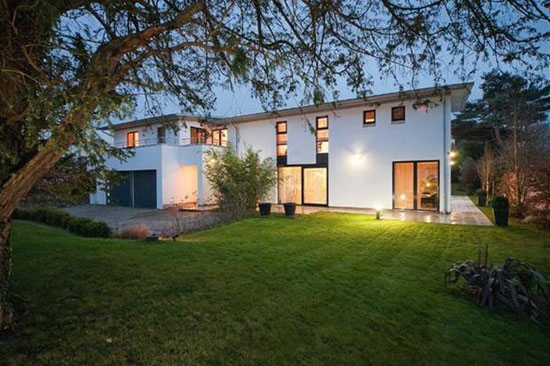 When you think of village living, you perhaps don't think of something quite likes this six-bedroom contemporary modernist property in Abbots Leigh, near Bristol, Avon.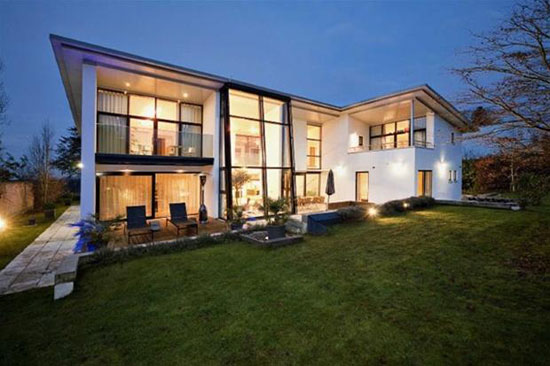 By contemporary, we're specifically talking 2007, when the house, known as Yew tree House, was designed by a leading (but unnamed) Bristol architect. It stands in landscaped, secluded grounds, which cover around a third of an acre and in an elevated position. You can also buy a paddock of around 1.1 acres, which is up for sale separately.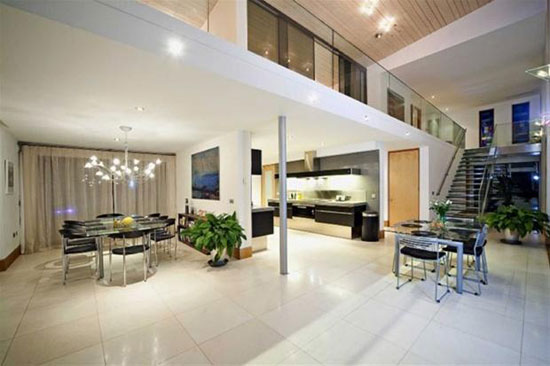 The house itself certainly has a touch of old school modernism about it, although at its heart is a luxurious modern family home with open space, plenty of natural light and flexible accommodation. The agent adds that two bedrooms on the ground floor level could quite easily act as a self-contained annex for example, with an en suite bathroom and a utility room serving a dual role as a kitchenette.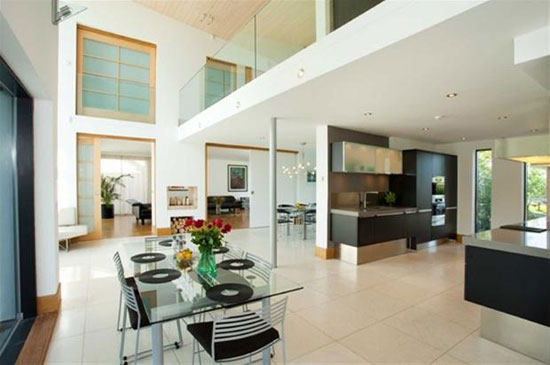 But as a general guide to the space you get, the ground floor has an extensive open living area, a drawing room with outside access, a kitchen, hall, lobby and those two bedroom with en-suite, along with a utility, boiler room, cloakroom, boot room and access to the double garage. Head upstairs and you'll find extensive balcony space, four bedrooms, four en-suites, a study room, a lounge and a galleried landing.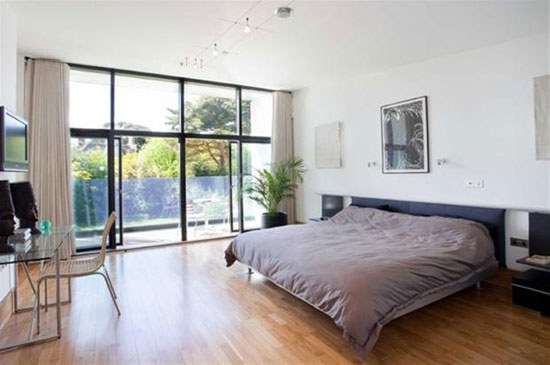 Lots of other features worthy of note too, including luxury fittings for the kitchen and bathrooms and some eco features too, such as solar panelling, rainwater storage tanks and a heat exchange venting system.
All of which comes at a price – £1,875,000.