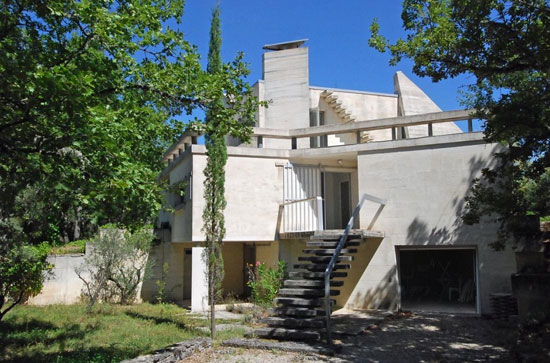 Thanks to both @BrutalHouse and @MrPhoebus for flagging up this gem, a 1970s architect-designed Brutalist property in Saint-Michel-l'Observatoire, Alpes de Haute Provence, France.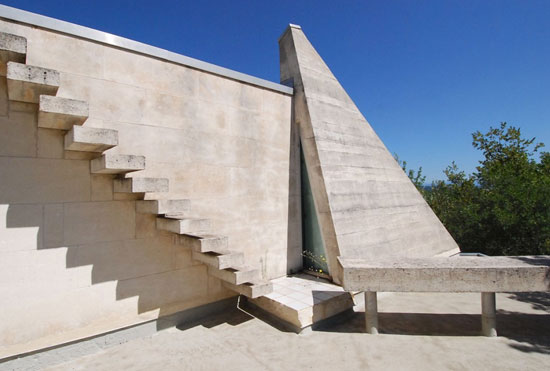 It was built on the site of a former quarry for famed conductor and composer Pierre Boulez back in 1979. According to the agent, that shape is no accident either, with the white concrete ' forming the gesture of a leader directing an orchestra without a wand'. We can't see it, but perhaps  we aren't looking at it from the correct angle. Concrete is definitely the order of the day here, mixed with stones already on the site to great effect and for key external features, such as the balcony areas (which open the amazing views from this place), the staircases and the seating.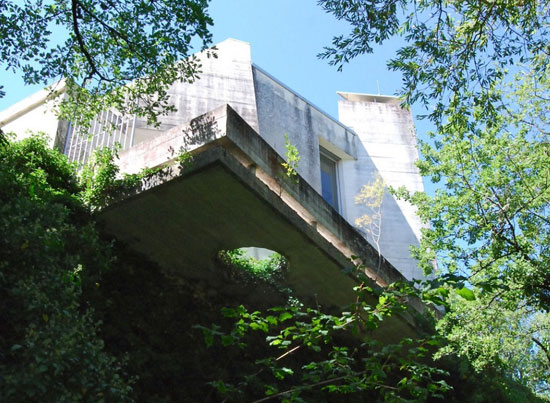 Inside that concrete works its magic again with the internal staircase. Indeed, like the exterior, the inside is barely changed from the original build. The agent talks about updating. I'm not so sure. The 1970s-style modernism inside creates an almost space age look, pretty much prefect for the house.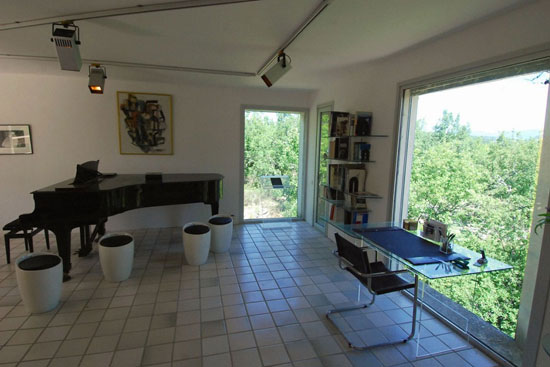 The inside space is spread out over four floors, covering around 230 sq. metres. The details point to a stainless steel kitchen, a bright living room with large fireplace and a great hall where the musician composed his works on the piano. That area also offers access to a terrace, with another terrace found on the top floor for perhaps the best views of the surrounding countryside and villages. If that's not enough, there's also a guest house and a garage too.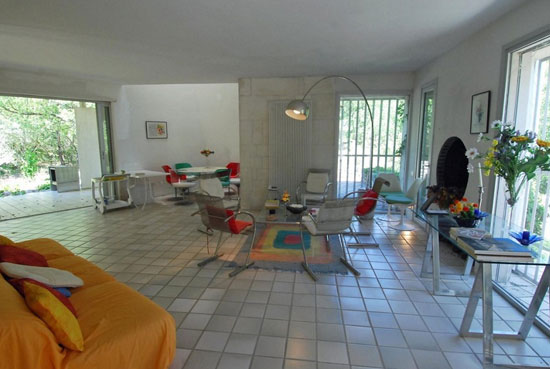 If you want a specific breakdown of space or a viewing, get in touch with the agent. The asking price is €795,000, which is around £658,000.
Find out more at the Emile Garcin website
Property Location