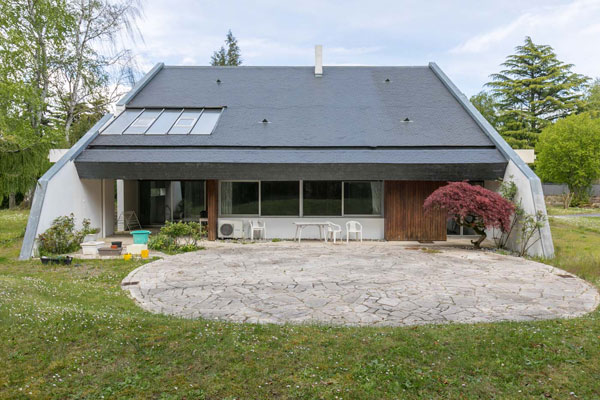 A stunning piece of architecture, this 1970s Henri Guibout modern house in Les Loges-en-Josas, France is up for sale.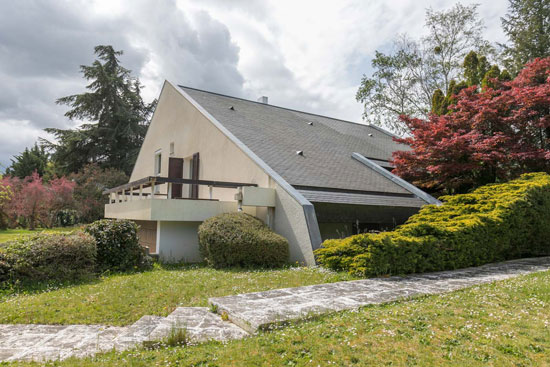 An interesting design and one that dates back to 1972. Yes, it has been updated in places since, but the key features are still in place. One in particular.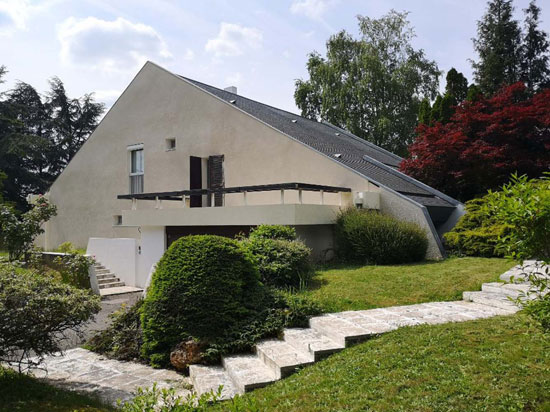 That's a wonderful sculptural staircase by noted designer Roger Tallon. You might recall he designed the super-cool LIP Mach 2000 chronograph watch amongst other designs. The metallic stairs are suspended through a circular panelled opening and likely a lot of fun to descend and ascend. Although elderly relatives might think differently!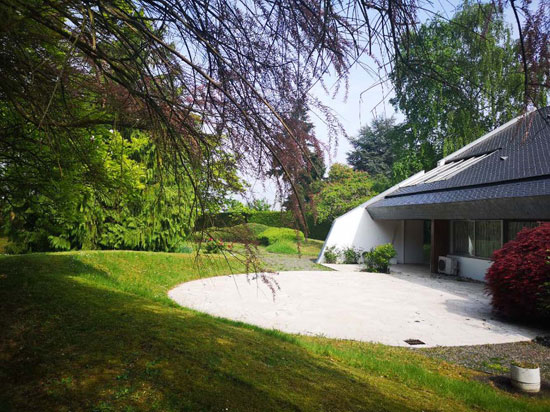 Not that the house is just about the staircase. There is so much more to commend this one.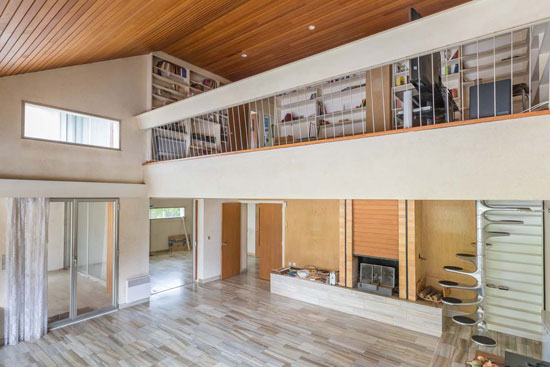 The angular architecture for a start, which screams the 1970s – in a good way. The kind of design that catches the eye, not least because of that oversized roofline that overhanging the patio area. Bold then and still a bold statement now.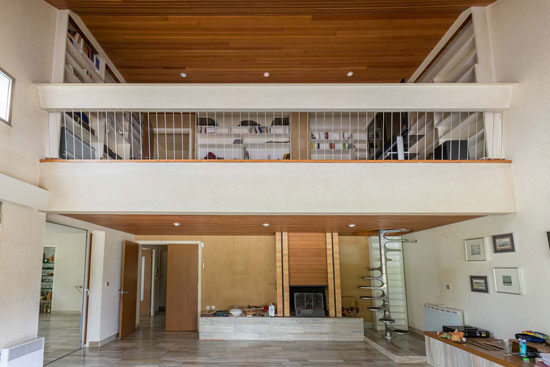 That would have been enough to get my attention. But the interior more than matches it.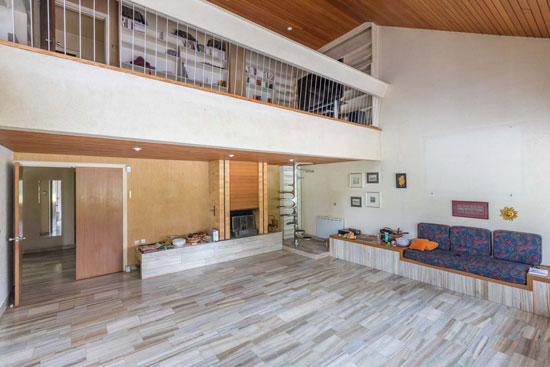 As I said, some updates here and there, as you might expect from a house approaching 50 years old. But it really is just the details, such as some flooring and an update of kitchen units. Nothing that affects the integrity of the design.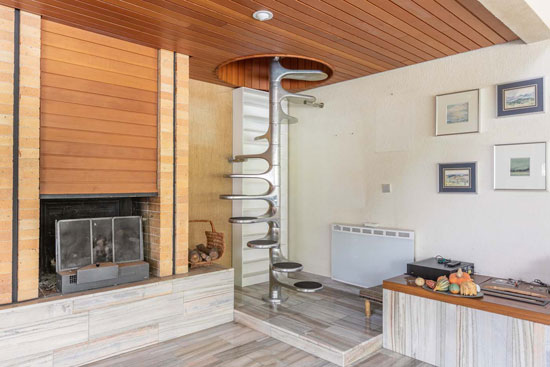 That design has a magnificent focal point of a 'cathedral' living room with its double-height living space. Note that the original fireplace and integrated bench are still in place.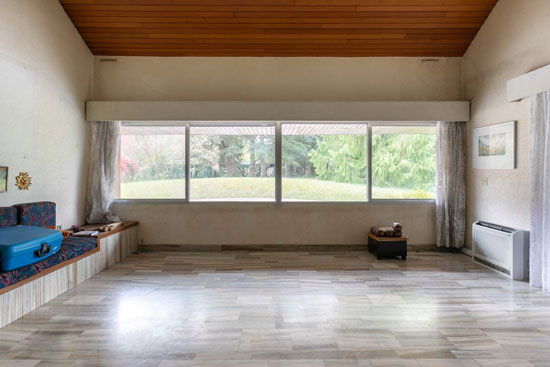 Of course, you can't fail to notice the wood-clad vaulted ceiling and the mezzanine above. The latter has been converted into a lounge/library, accessed by the Tallon-designed staircase I mentioned earlier. You might also have spotted the guardrail of the mezzanine, designed both to pass light into this space and also as a book display.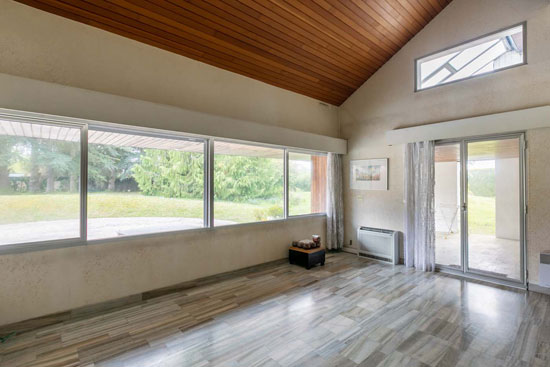 Also on this level is a dining room extended by a covered terrace, an independent kitchen and a 'parental suite' with a terrace.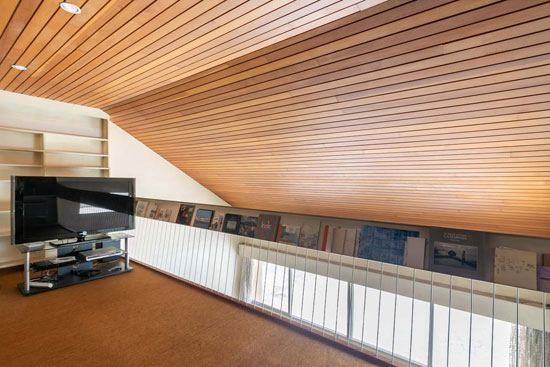 You might be pleased to hear that there is a more traditional staircase taking you to the upper floor, That's made up of a large landing leading to a bedroom with a bathroom and two other bedrooms, one with a terrace, a bathroom and a large dressing room.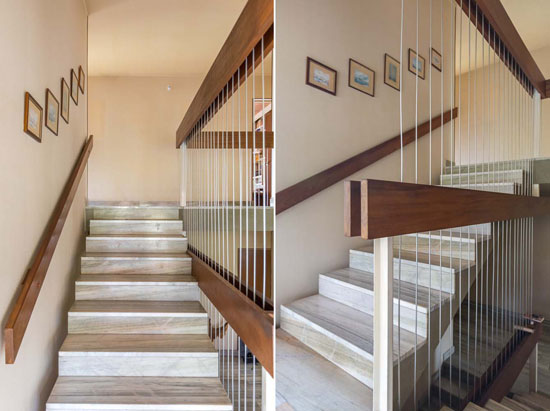 The ground floor hosts the entrance hall and a bedroom with bathroom and there is a basement too, which is currently given over to a wine cellar, a workshop and a garage for two cars. So more space than you might have expected.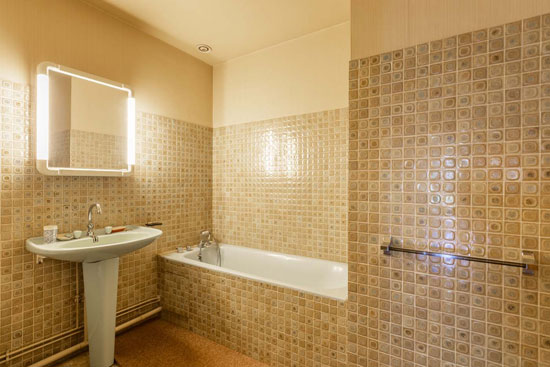 It all sits in what's described as a 'quiet and highly sought after residential area' around 4km from Versailles. The A86 and 15km away from Paris.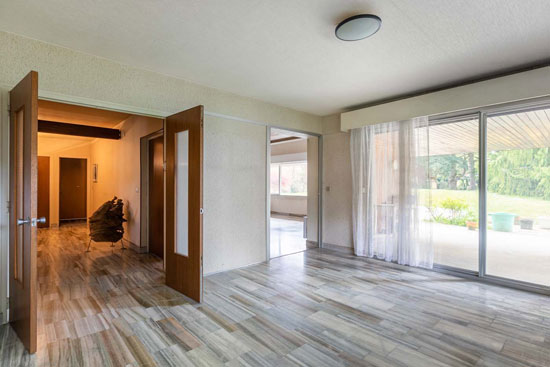 The plot covers around 2,550 sq. metres, made up of landscaped garden and of course, the patio space just outside the house.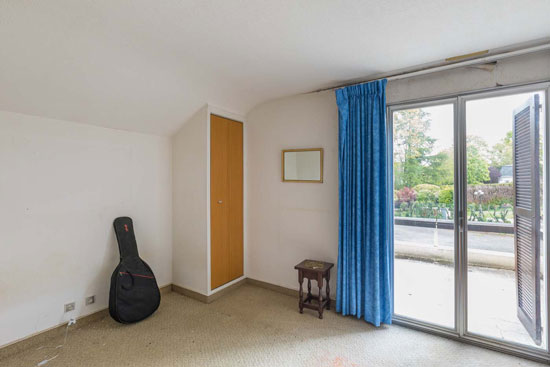 Great setting, great location and a very cool house. If you want it as your next home it is on the market for €1,150,000.
Images and details courtesy of Architecture De Collection. For more details and to make an enquiry, please visit the website.