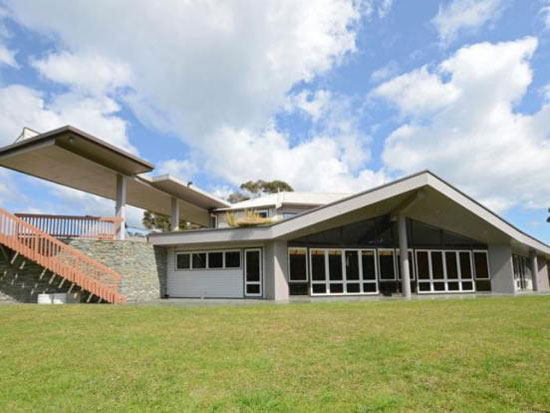 This is an amazing house, but to enjoy this midcentury-style four bedroom house in Haruru, Northland, New Zealand, you'll have to enjoy isolation.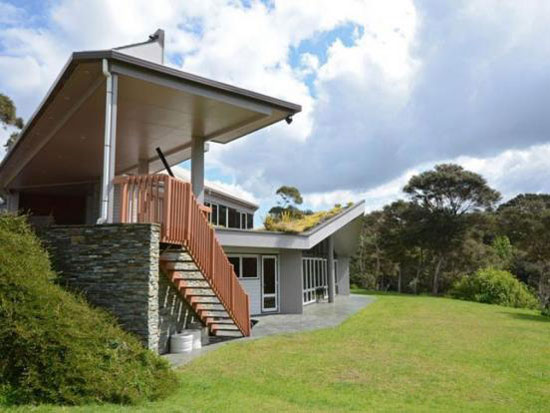 That's because this isn't just in New Zealand, it's a house on one of its satellite islands. Judging by this website, there's still plenty going on, but peace and solitude will have to be good friends to live here, that's for sure.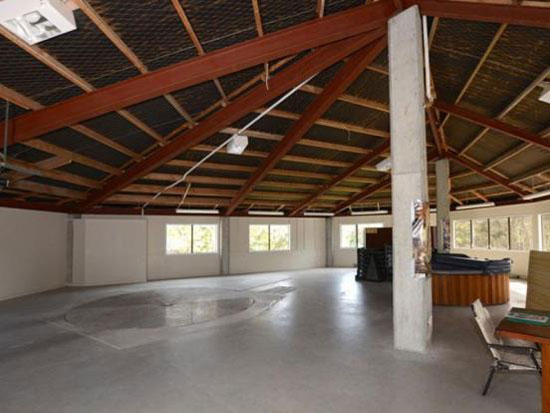 As for the house, we thought it was a midcentury construction, but as it isn't quite finished, it looks more like a place 'in the style of' both inside and out. The main build seems to be done, you'll just have to put the finishing touches in, which is probably the easy bit. When you do get in, there are some unique features you perhaps will not expect.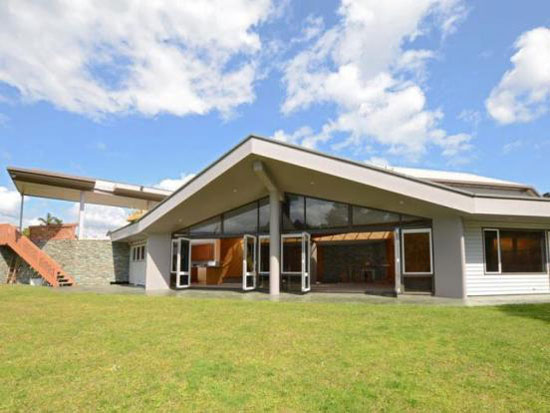 Specifically located in Watea, this riverside house is constructed of reinforced concrete. If that's not solid enough for you, there's a 'nuclear proof bunker' with six inch reinforced concrete complete with separate water supply, perfect for escape during nuclear or asteroid strikes. The agent also suggests it can be used as a 'sound proof media room' during non-nuclear periods. There's also eight-car garaging with a pit for car maintenance. A car turntable can spin cars around ready to drive back out again, which is a rather cool touch.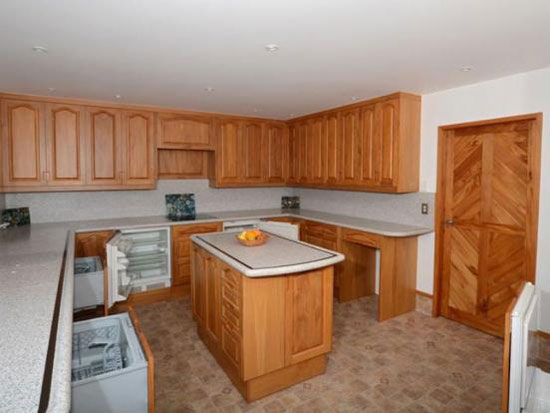 Other details are a little vague, perhaps because of the unfinished state, but there is space for four to five bedrooms over the two floors, as well as a separate flat with its own access on the south western side. A kitchen is also shown, so more to this than on the listing, that's for sure.
In truth, the images are the best guide to this place – and there are plenty of those on the agent's site. The property apparently has a 'capital value' of $595,000 but is sold as a mortgagee sale, with no warranties on any chattels, fixtures or fittings. That means the pace is actually available from £143,000. Yes, really.

Find out more at the Rightmove website