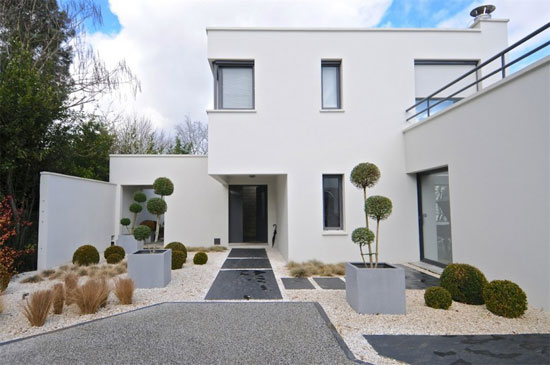 We have featured property designed by the man himself in the past, which isn't the case with the one. However, it is a Robert Mallet-Stevens-inspired modernist property in Bordeaux, Aquitaine, France.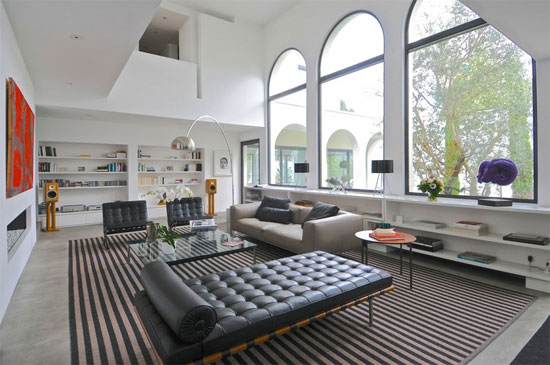 So a house very much in the style of the iconic French architect and designer, with Charles Siclis also mentioned as an influence. But this is definitely a fairly recent build. How recent? We are not sure, but we would imagine in the last decade or so.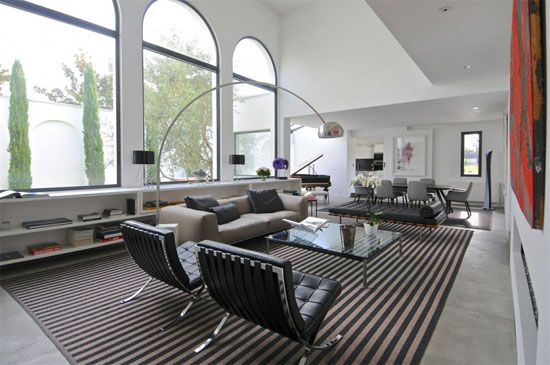 You will find it in Bordeaux, not far from the noted Golf Bordelais, so if you like a game of golf, that might well be an added attraction.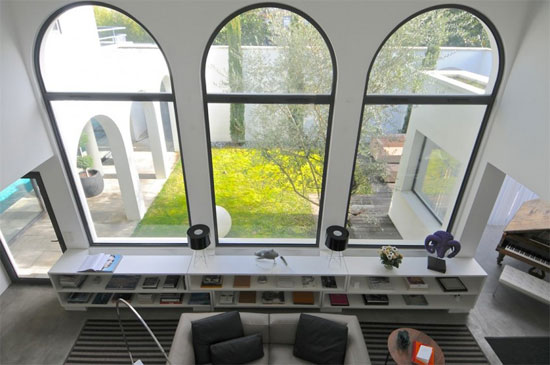 But the main draw here is the house, a set in 1,530 sq. metres of landscaped gardens and with a very strong look both inside and out. The outside echoes classic modernist architecture of the the early-to-mid 20th century, while the outside only hints at it, instead going for more of a contemporary look, as you might expect.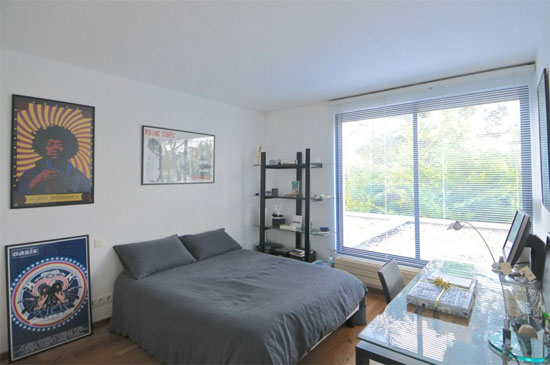 400 sq. metres of space inside, which includes what is described as 'vast and luminous' living space, laid out with an entrance hall, a large living room, a study, TV room, five 'vast' bedrooms with en-suite, an indoor heated swimming pool, cellar, win cellar, storage and linen room.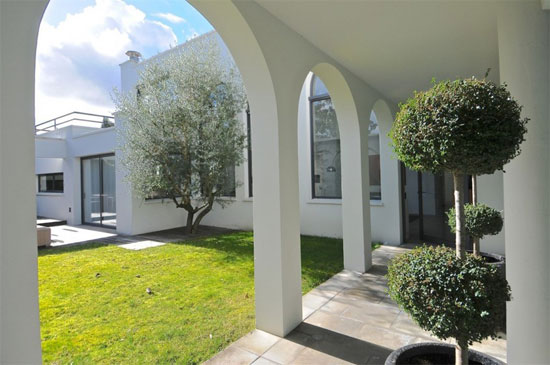 As we said, plenty of landscaped and terraced gardens outside, as well as a garage and parking space.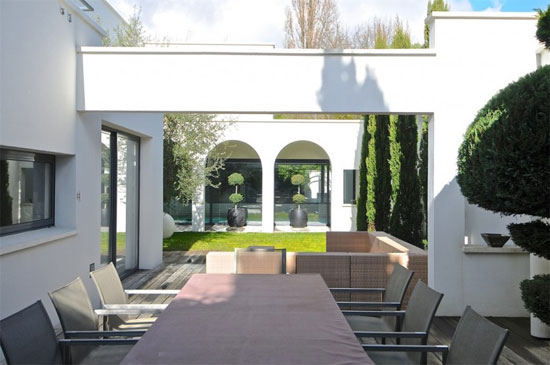 Of course, it doesn't come cheap, on the market for €1,850,000.
Images and details courtesy of Sotheby's International Realty. For more details and to make an enquiry, please visit the website.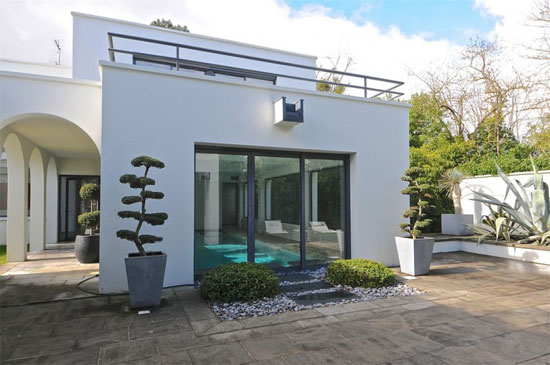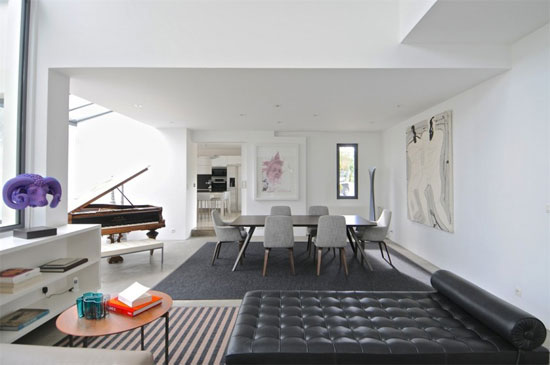 Property Location