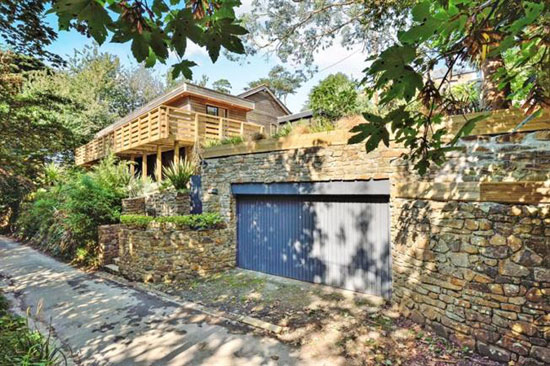 Midcentury style in a modern property, that pretty much sums up this four-bedroom contemporary modernist property in St Mawgan, Cornwall. Big thanks to John for the tip off on this.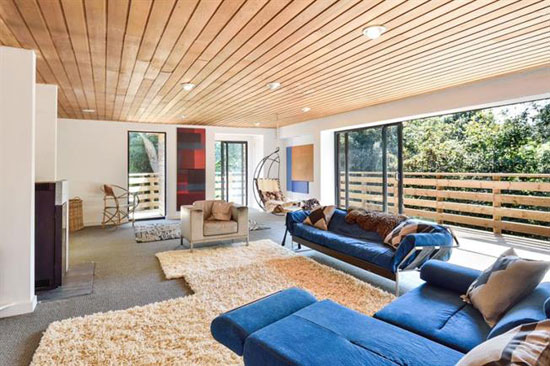 It is, as far as we know, a relatively recent build in an area that benefits from a 'sub tropical micro climate' (according to the agent). So a great spot to live and a rather stylish place to base yourself too.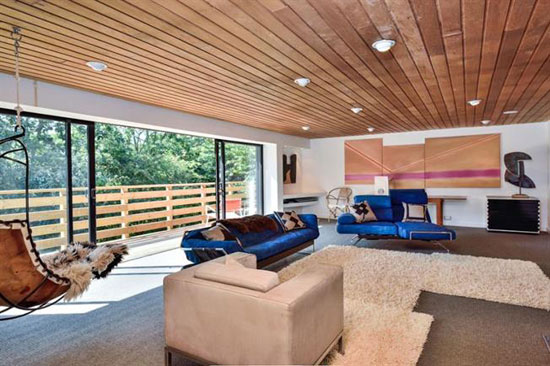 Timber cladding, large windows and a wonderful balcony area are the first things you'll see. But there's something with even more impact once inside, the huge reception room.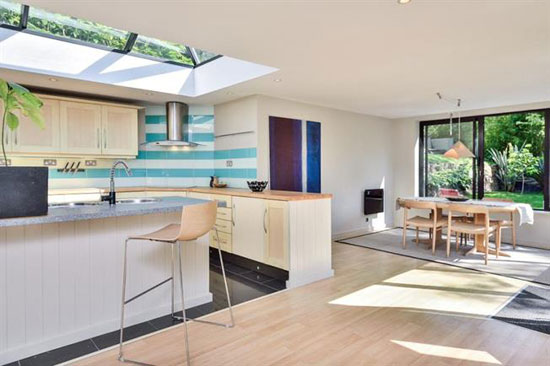 That room is vast, with wood panelling on the ceiling and sliding doors to the balcony. What you probably can't see is the quadrophonic sound system built into the ceiling and the RIKA wood pellets soapstone and glass fire set on a Delabole slate hearth. It's a space with impact.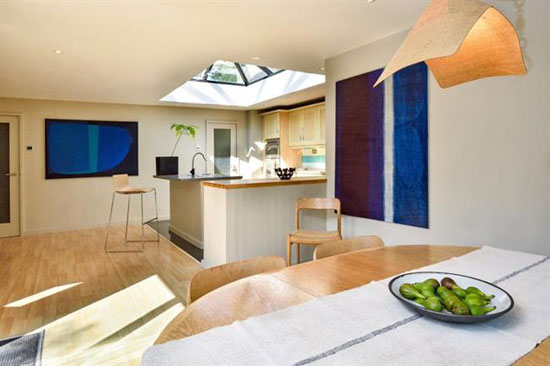 Outside of that is the kitchen and dining area, three of the bedrooms (including the master with wood-burning fire and balcony access) via an inner hallway a bathroom, utility room and access to an annexe.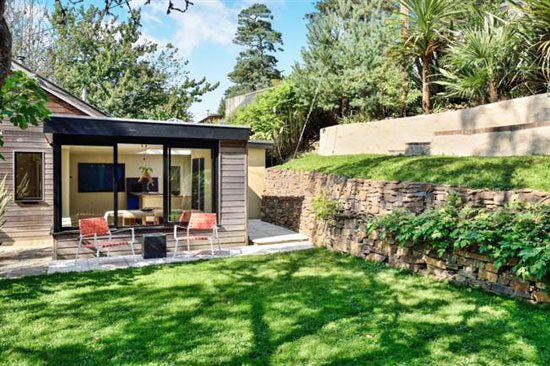 That's right, a separate living space which can be incorporated into the main house or used via its own entrance. It has access to the kitchen, but has its own kitchen area, a sitting room, double bedroom and a shower room. Great for guests.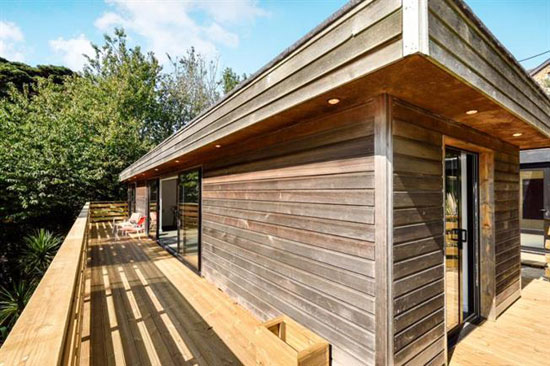 Finally, there is the outside space, which are landscaped over three levels with some style, while a large storage unit under the property can happily house your clutter. Also under the house is a double garage too.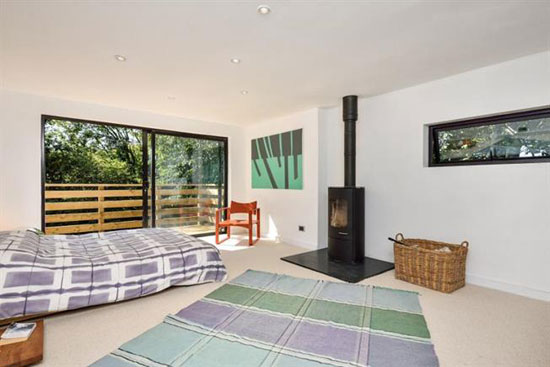 If you like the look of this house and this part of the world, the house has a guide price of £630,000.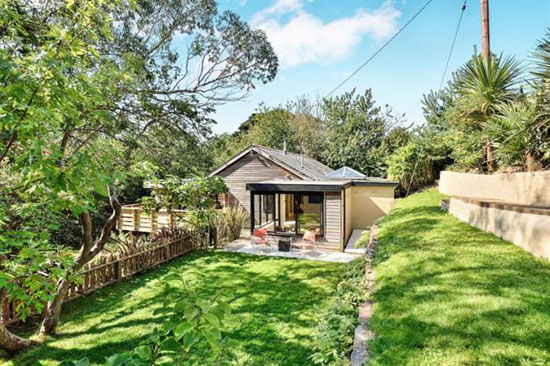 Images and details courtesy of Country & Waterside. For more images, details and to make an enquiry, please visit their website.
Property Location