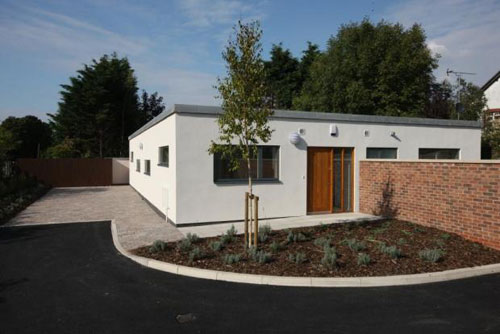 I have moaned on various occasions about how dull modern houses are, but it's not always the case. This three-bedroomed detached bungalow in Blundellsands, Liverpool has a rather interesting design.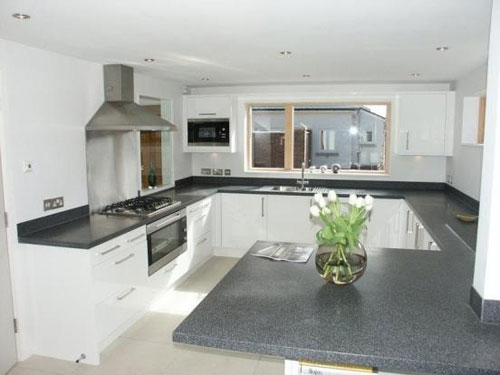 Well, as interesting as a modern bungalow can be. It's a courtyard bungalow, a house built in a square around a central courtyard area. Every room looks to have access to the outside space, while an abundance of glass around the central area should bring more of the outside in. A more traditional garden area outside too.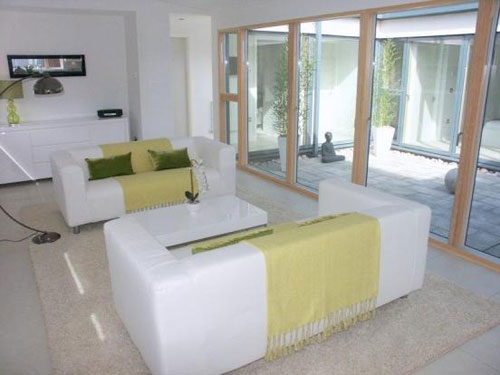 Anyway, once inside, there is plenty of space, with a lounge, open planned to a fitted kitchen, three bedrooms (the main bedroom having an en-suite bathroom), a shower room and cloakroom. Plenty of technology too, including  a telephone intercom and security system, plus some high-end finishing, even if it does look a bit dull right now.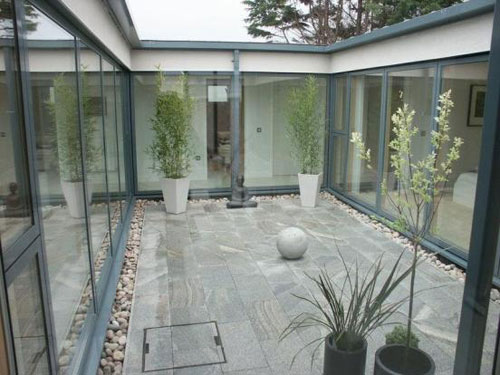 Apparently, it's within easy reach of the West Lancashire Golf Club, the seafront and local railway station if you need any of those things, with an asking price of £425,000. Plenty more images on the agent's site.