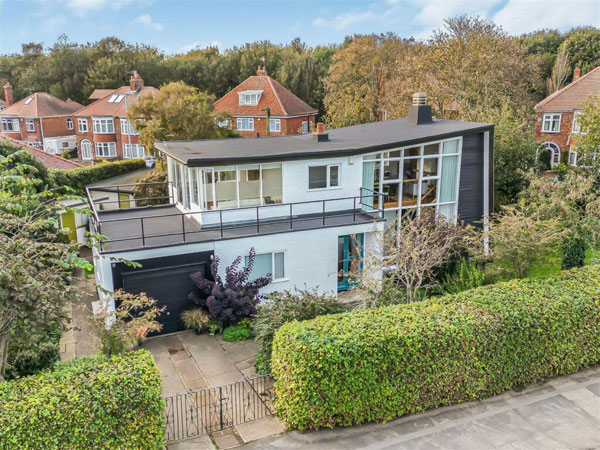 One of my personal favourites has just gone on the market. This 1950s midcentury modern house in Bridlington, East Yorkshire.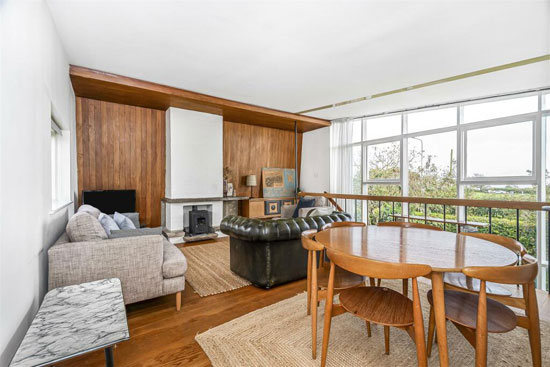 You might know it – and you might well have stayed in it. That's because this wonderful modern house has been available as a holiday let via Airbnb for some years. In fact, I did a feature on it way back in 2016.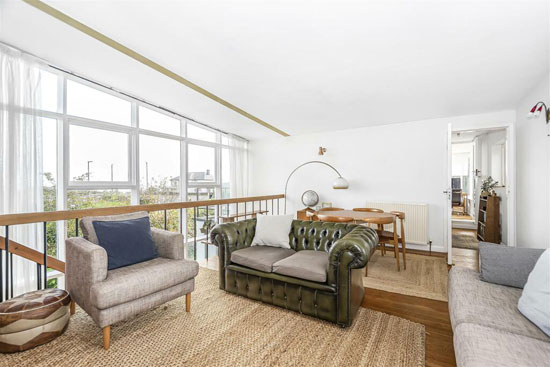 And now, rather than spending a few days here, you can spend the rest of your life here. Or perhaps you could continue the good work of the Seaside Modernist and let the house out yourself. It has been popular in the past and should continue to be in the future. So many people want to spend time in a house like this.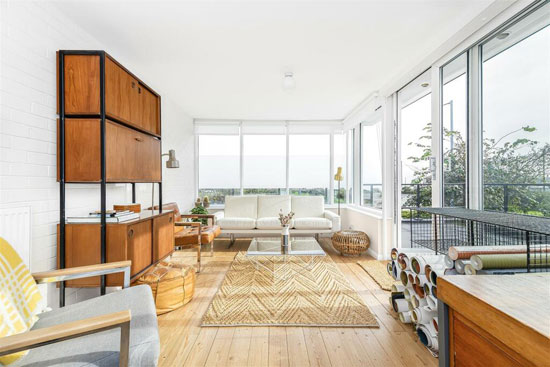 Why? Well, isn't this the midcentury dream? Interesting architecture, a wall of glass, great views, that amazing staircase, open-plan living and bags of retro character.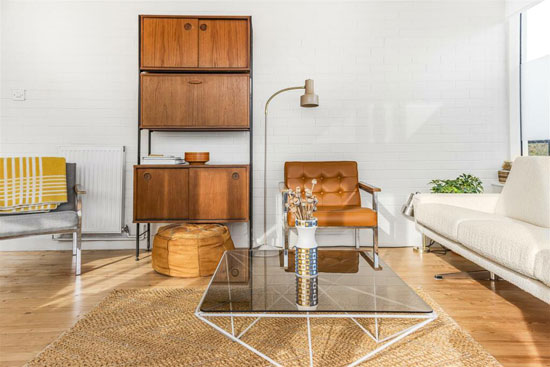 You'll struggle to find another quite like this, especially in this part of the world. There's a reason why this one has so many bookings.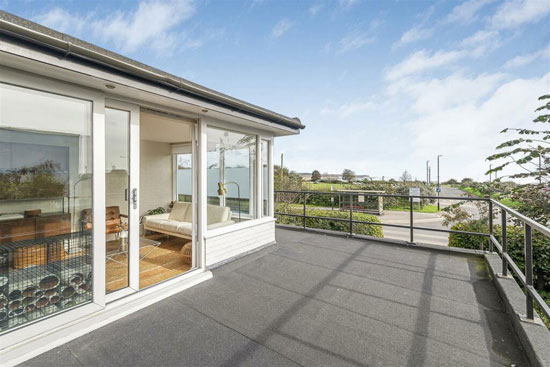 The architecture looks largely unchanged from the 1950s. This was a bold design then, and as you look at it compared to the surrounding houses, it remains a statement design.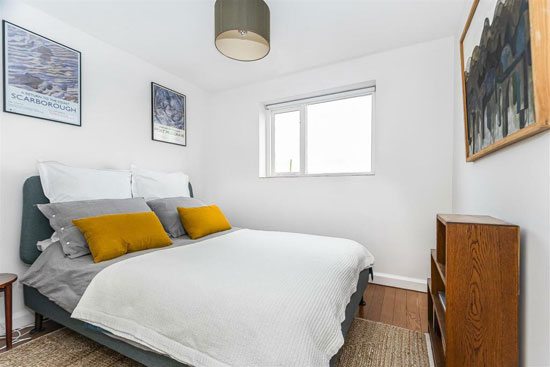 Sharp angles, the butterfly roof, the amazing double-height glazing, and a balcony beyond the upper spaces. If anything has changed, it is for the better. When I first wrote about it, the space before the terrace looked a little less glazed. But fast forward seven years or so, and that corner looks so much better.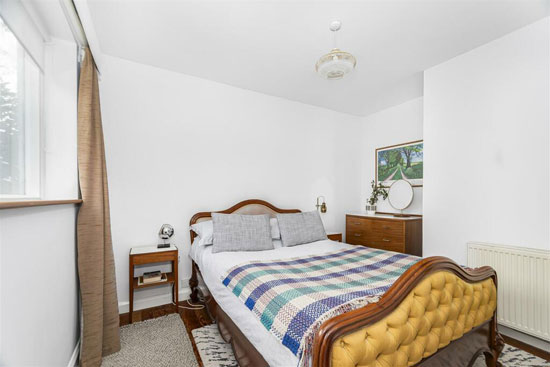 And I think that's the secret of this one. It has adapted into a modern-day family home (and holiday rental) without losing the character that pulls you in.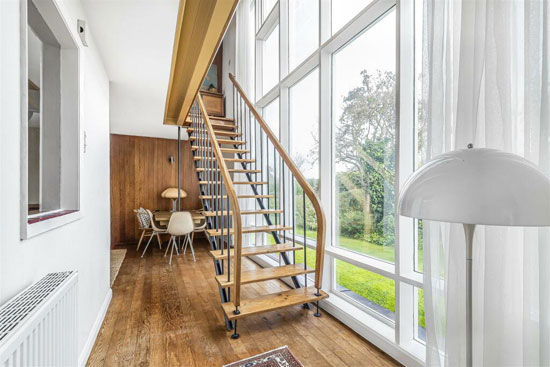 The key period details remain, from the glazing and staircase to the fireplace, the doors and the flooring. Even the bathroom suite. The lovely period furnishings and fittings only add to it. But this isn't some kind of retro museum. However, there's nothing stopping the new owner from going further down that road.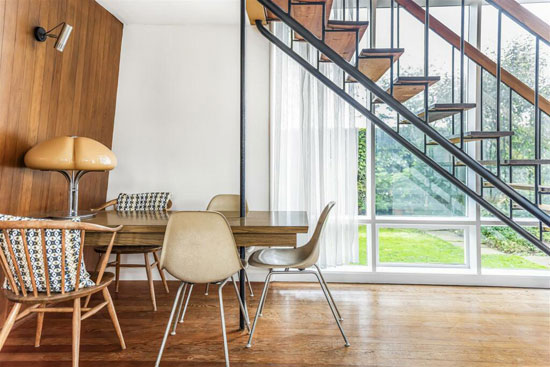 The house has been maintained and updated to a high standard. The walls and finishes overall look fresh, the windows updated, the kitchen open plan and 'in keeping' but very much a modern affair (outside of the pull-down Guzzini light).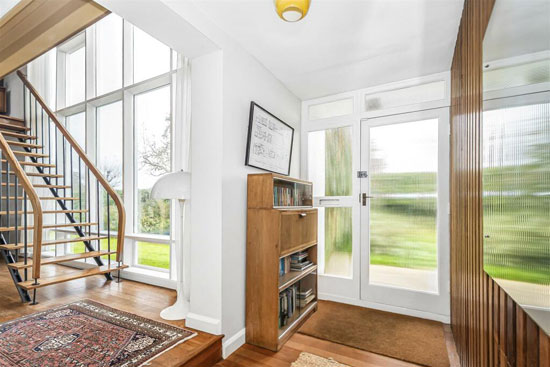 I suspect, as a holiday let, that's partly out of practicality. But as I said, if you want to go full-on retro with this one, there's nothing stopping you, whether that's with some wallpaper (I have featured loads of designs at Retro To Go that would fit perfectly) or by adding in more retro fixtures and fittings. So many reissues out there, as well as originals, if you want to go full-on MCM.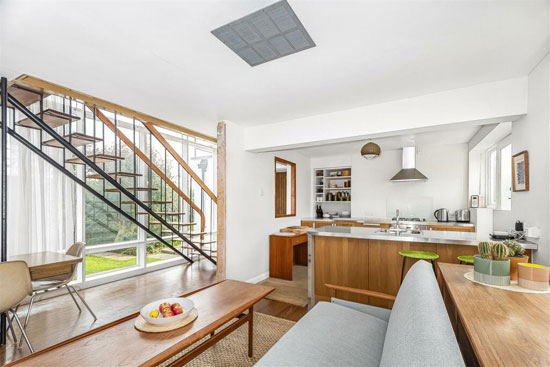 Or just keep it as it is, because it works well as a modern house by the sea, with options for taking in the views from both the inside and out.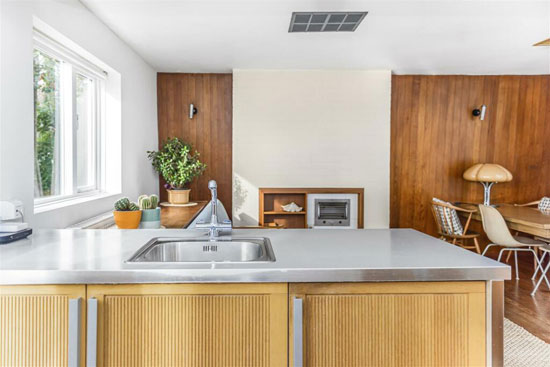 Talking of the inside, there is a good amount of living space here, much of it benefitting from the natural light pouring in from the feature windows. I imagine that's something to wake you up as you ascend the open-tread staircase in the morning.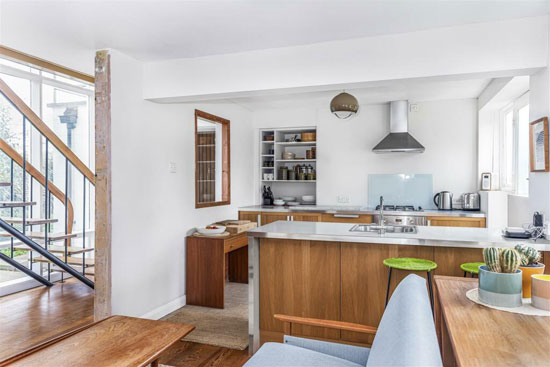 Head in via the entrance hall and the wooden glazed door, and you access the kitchen/dining space with wooden floors, some feature wood panelling, and a first glimpse of the staircase. As I mentioned earlier, the kitchen is modern but in keeping with the overall design, offering all the modern amenities you would expect.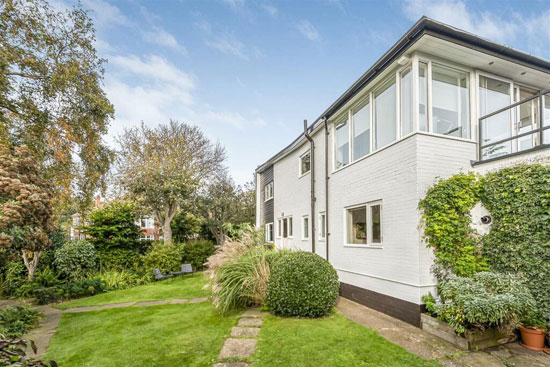 Beyond that is the dining area and the feature wall – I love that built-in gas fire and shelving. Oh yes, bedrooms too. This is a 'flipped' design, with the main bedrooms below and the reception area above.
Two bedrooms on this floor, both with wooden flooring and fitted wardrobes. A bathroom, too, which looks straight out of the 1950s. That's no bad thing, by the way.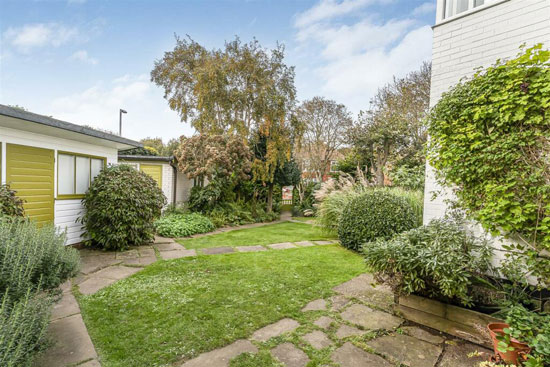 Head up the staircase, and you access the mezzanine lounge, with floor-to-ceiling windows offering sea views. Also here is more of the wooden flooring, a log-burning stove with stone fireplace and shelving, fitted storage, and another feature wood wall.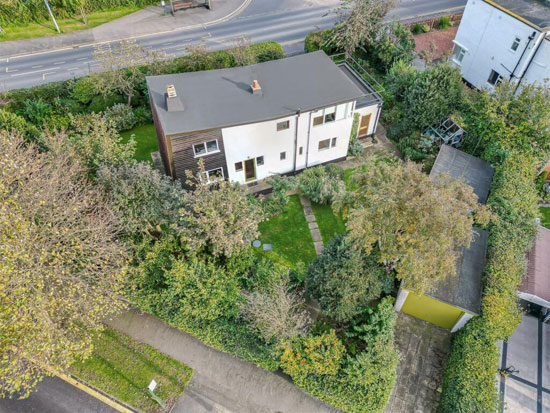 That's not all for the reception, as a sunroom/studio space is just beyond, with sliding doors to the balcony. This is the space you want on a warm summer's day. A great party area, too, I suspect. A third bedroom is also here, with sea views as a bonus.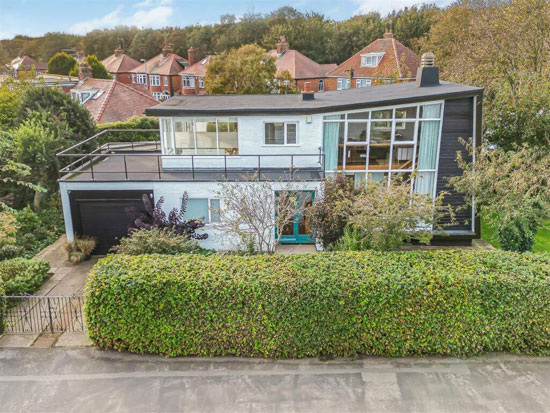 In terms of the outside space, there's a sizeable wrap-around garden laid to lawn with plant and shrub borders and mature trees, along with a summerhouse, outside tap, garages and a storage room.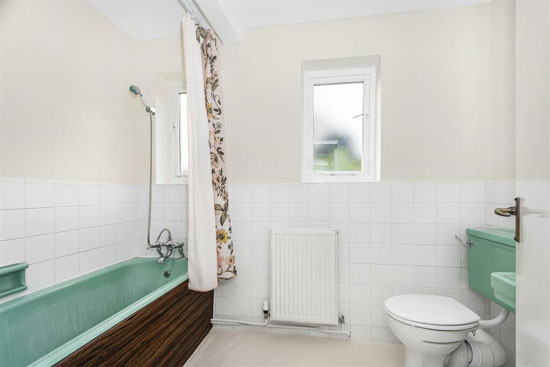 I think that just about covers it. A rare opportunity, whether you are looking at it as a potential holiday let, potential for a filming location or the 1950s home of your dreams. Works on all fronts. Offers over £695,000 if you are interested.
Images and details courtesy of Willowgreen. For more details and to make an enquiry, please visit the website.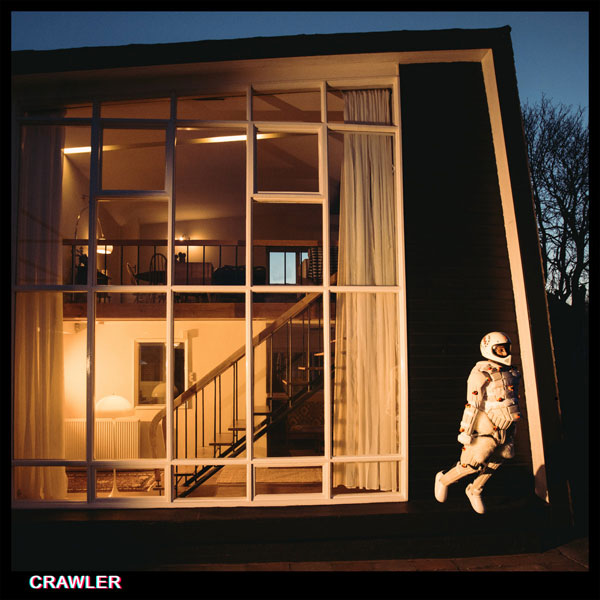 One other fascinating thing about this house – it has been an album cover. As you can see above, the Crawler album by Idles features this very property.