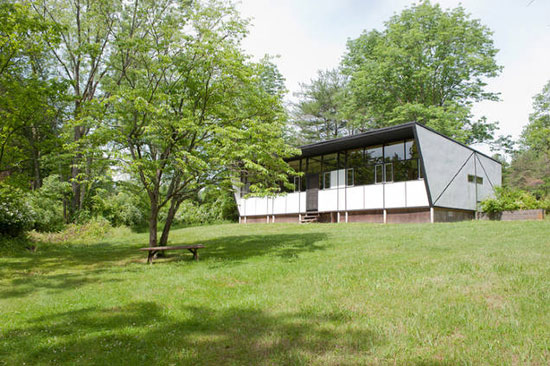 Now this is an opportunity. It's the kind of thing I would dream about finding in the UK. Sadly, this 1950s Jules Gregory-designed The Butterfly House in Delaware Township, Hunterdon County, New Jersey, USA is a little further away.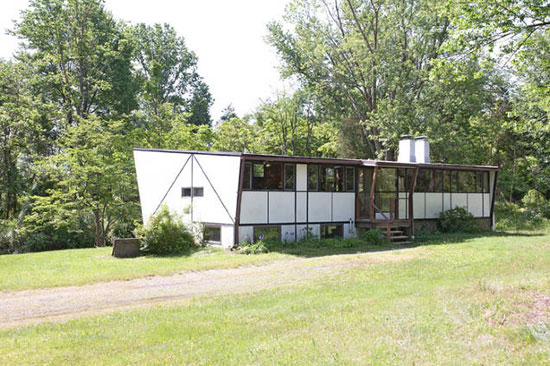 Amazingly, for a house built back in 1955, this place is pretty much untouched. No one has done their worst with it for almost 60 years, which is pretty amazing. Not only that, judging by the images, it looks like the original plans are included in the sale.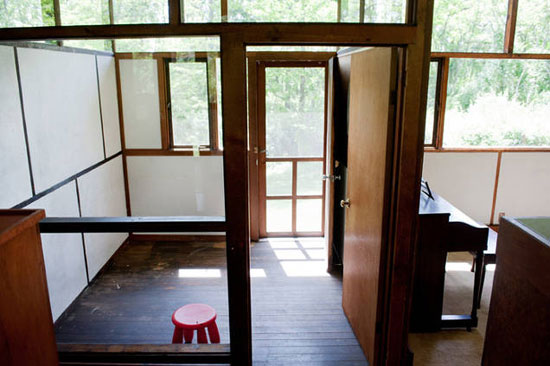 Not that you'll need them. The images show everything from the exterior to the kitchen units and shelving and internal walls all here. Ok, you'll need to do some work in bringing it back to its best, but this is a stunning (and possibly unique) canvas to work with.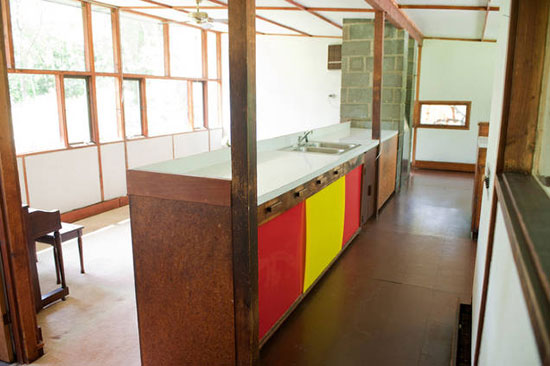 The description points to The Butterfly House having three bedrooms, a dining room, kitchen space, a bathroom and a living room, along with an unfinished basement area. You also get a garage, a large driveway and we would guess, plenty of land (although we can't find an exact size listed).
All of that for $299,000. If you want the conversion, that works out at just over £184,000. What could you buy in the UK for that?
Find out more at the Estately website
Property Location