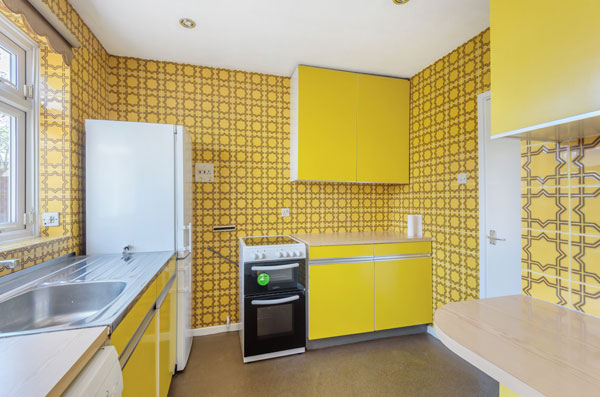 Yes, I am seduced by the yellow kitchen. But this 1960s Gough Cooper house in Blackheath, London SE3 is ideal if you want something retro.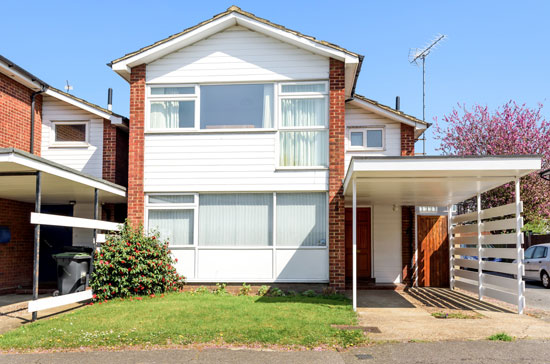 I mean, who can avoid it? This is pretty much the 1960s dream when it comes to pattern and colour. Does it work in the 21st century? Well, for some it might well do, although it probably requires a few tweaks to work for a modern-day family. Either way, it's a gem.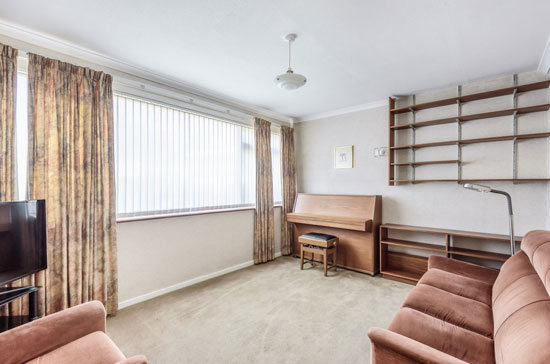 But the house itself isn't a bad option either. No, this isn't the cutting-edge architecture I often feature on this site. But to everyone wants that. Some people are looking for something a little more practical and if you like the idea of a retro house, have a look at this.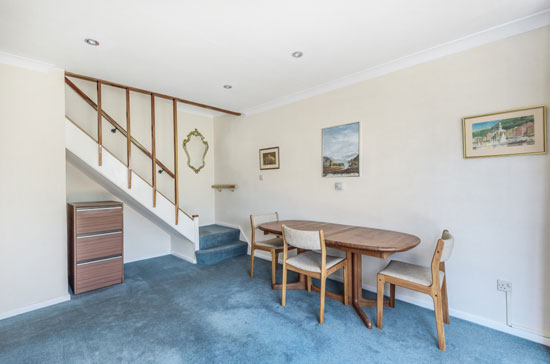 Typically 1960s in design, it has an interior to changed massively over the decades. Yes, the bathroom has been updated and I suspect the windows too. But that's pretty much it.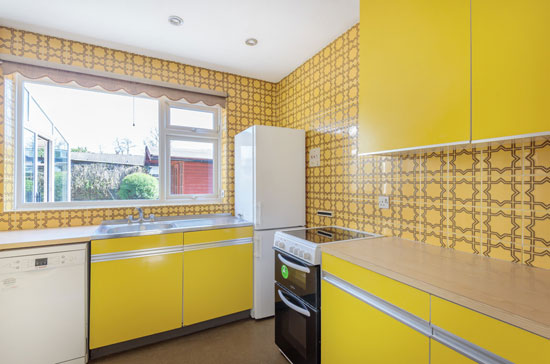 Throw in some 1960s furnishings, some period colour and maybe a bold wallpaper (I've just used the Net and Ball paper from Mini Moderns in our living room, which dates from a similar era) and this will really spring to life.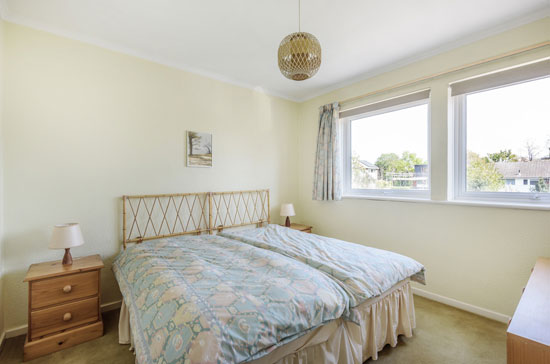 You might also want to consider keeping the stairs as they are, the kitchen (of course) and some of the fitted units for authenticity. Beyond that, this is something of a blank canvas, awaiting someone to come in and give it an uplift.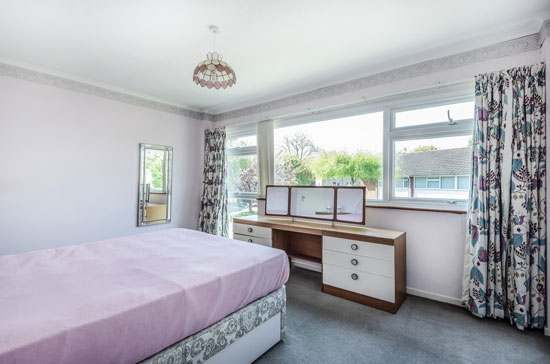 Located a short distance from Blackheath Village, the house is detached and a good size too. Not huge, but with enough space for most families.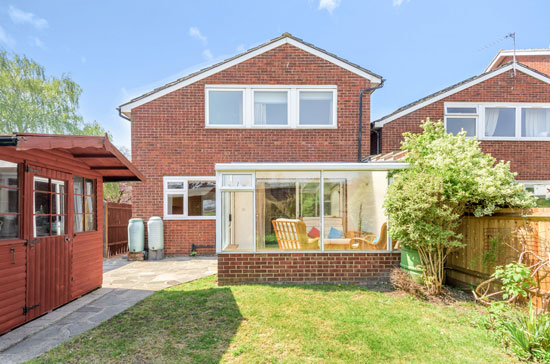 Talking of space, the house offers a hallway, a reception room, dining room, and kitchen on the ground floor, as well as a downstairs WC. A conservatory too, which you might want to rethink.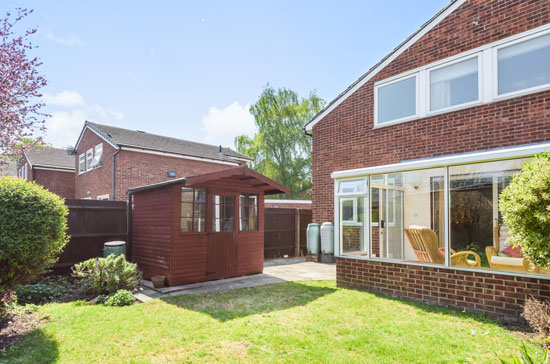 Upstairs there are three bedrooms, along with the family bathroom. That's about it. Well, except for the outside space.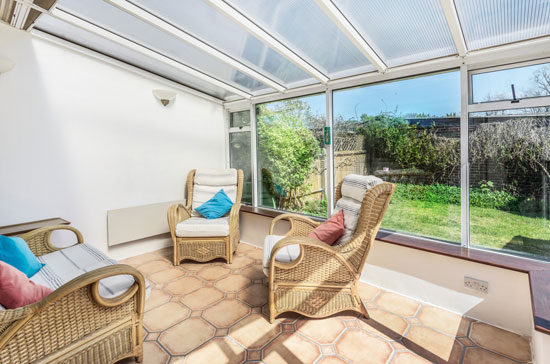 The oh-so-retro carport is at the front, as well as some garden, with the rear offering a more sizeable garden with a shed.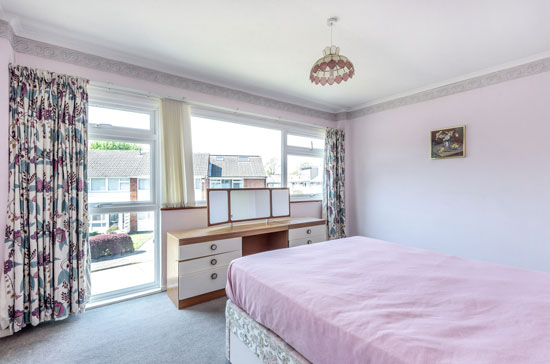 As I said, this is less spectacular than many I feature, but a good project for someone looking for something retro. It's on the market for £775,000.
Images and details courtesy of KFH. For more details and to make an enquiry, please visit the website.