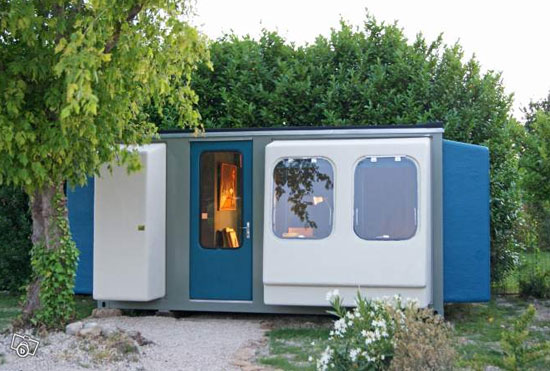 Huge thanks to Matt Somerville for flagging up something very different. But if you have some spare cash and garden space, this 1960s AUA-designed Tetrodon module could be a great purchase.
According to the translated text, this is one of the last Tetrodon modules available, designed in the 1960s by AUA (Atelier d'Urbanisme et d'Architecture), a modernist group looking to create something different in the world of domestic dwellings.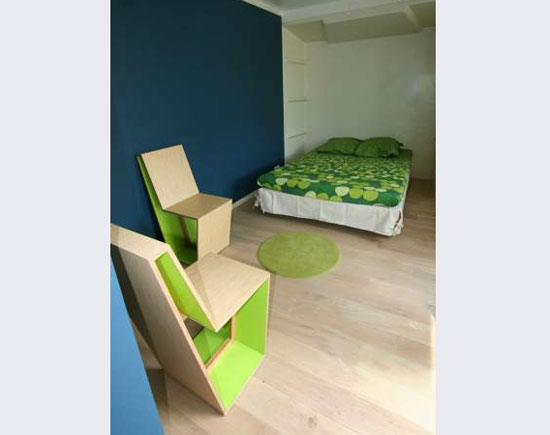 They created this. Inspired by the Tetrodon fish (apparently), it is a modular habitat, designed to be transportable on the road network. Indeed, the it based on the frame of a shipping container, with additional areas able to be added with the addition of polyester 'bubbles'.
The one for sale here is around 13 square metres and while it's unlikely to solve your long term housing issue, it does come with a shower and WC, as well as enough space for emergency guest accommodation or indeed, for a home office. Just get it shipped into your garden and you're away.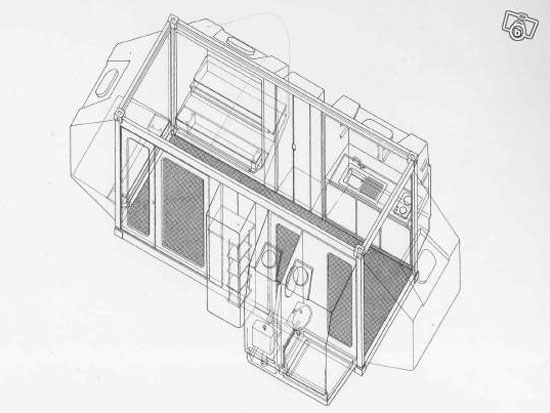 You can get a brochure off the seller if you want to know more, with the price at 29,000 Euros. Not the cheapest of its type, but a very cool thing to own.