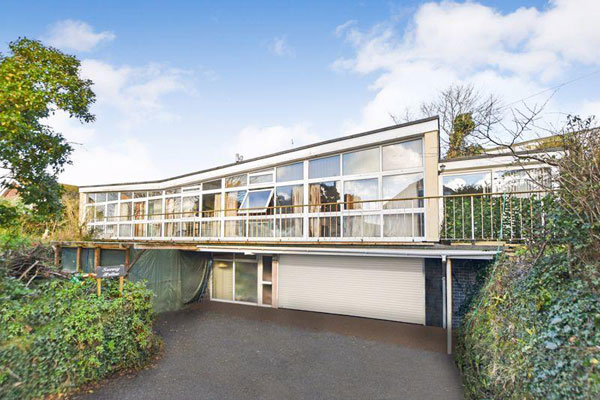 In need of some love, this 1960s midcentury modern house in Porth, Cornwall has bags of potential.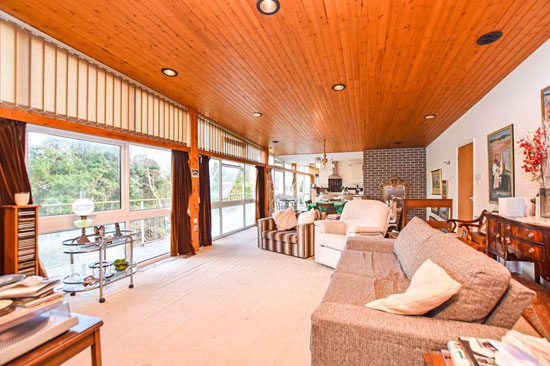 I know what has caught your eye. It's the roof. That wonderful inverted roof, along with the upper wall of glass is pretty much the calling card of this house. Bold midcentury modern design from the mid-1960s.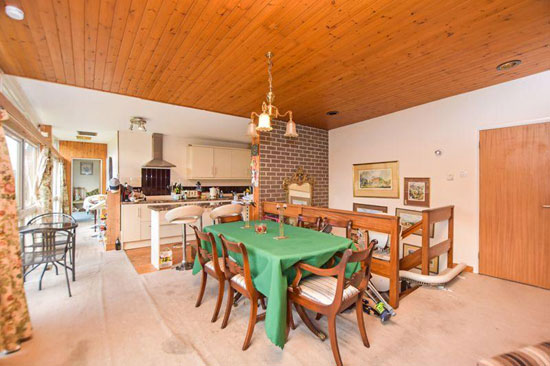 In fact, so bold that I should really have an architect's name. Sadly, I don't, But whoever created did really went for it back in the day, creating something that's still interesting today and still able to adapt to 21st-century living. But it will need some help on that front.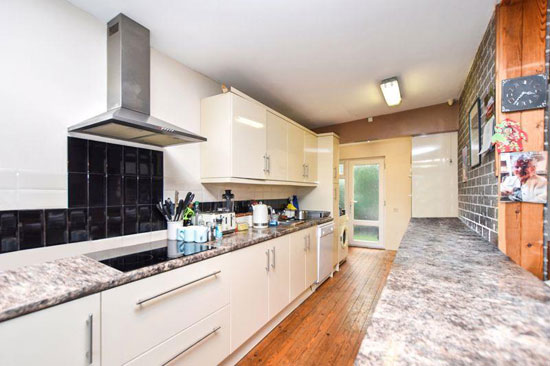 The building blocks are there, but as the agent points out, the house 'does require renovation to most parts'. The agent also adds, quite rightly, that this kind of design is 'bang on trend'. Someone will fall for this, whatever the level of work required.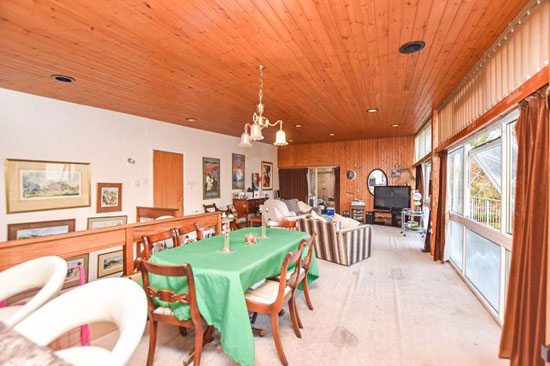 But there is quite a good level of work needed here. As I said, the house itself is very appealing in terms of the architecture, but it isn't the finished article. You can probably guess that by looking at the lower level. Something is going on there, but you'll need a viewing to work out what. Also, things have got a little overgrown around the house too.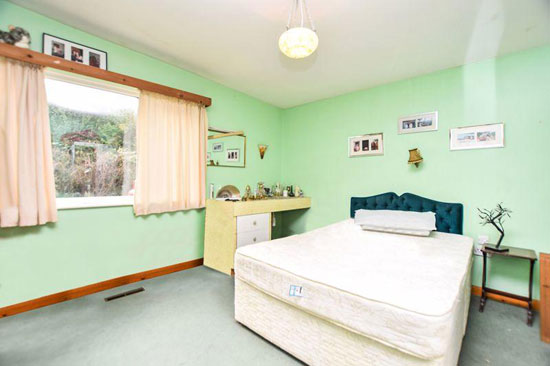 But you don't need a viewing to see the problem with the interior. It needs a complete makeover.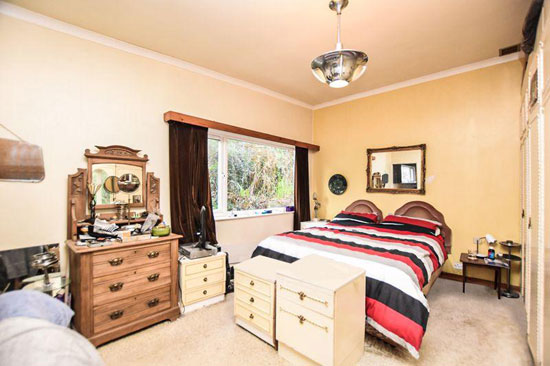 That's not to say that the house is a time capsule from the mid-1960s. Of course, some of the details are still in place, such as the walls of glass on the upper floors, the wood ceilings, exposed brick, some wood-panelled wall. There might even be some original wood flooring and some original light fittings too. But outside of that, it's a bit of a mix.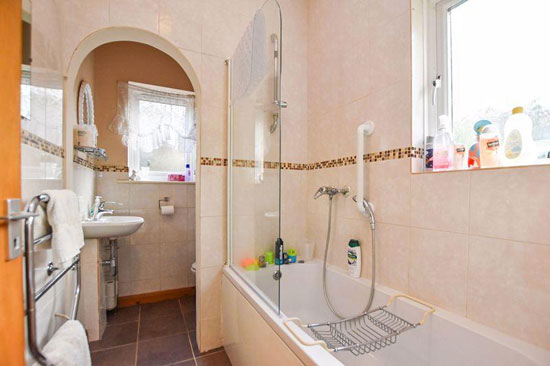 Yes, those original details have largely been preserved, but there are some modern updates (such as the kitchen) and a few tired rooms and finishes elsewhere that really are in need of attention.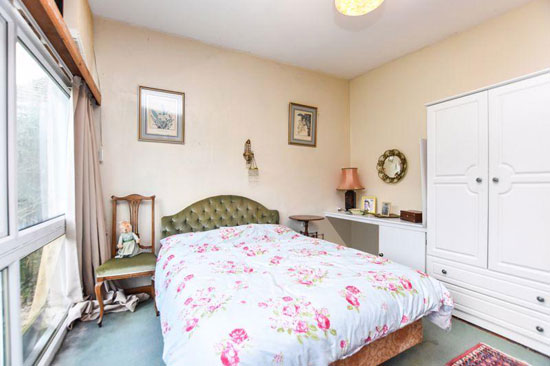 But that's not something that I would personally find daunting. The furniture will be going and let's be honest, we all look at updating finishes when we move into a house. This one would be a whole-house job, so more extensive than most. And you never know what a survey might bring up.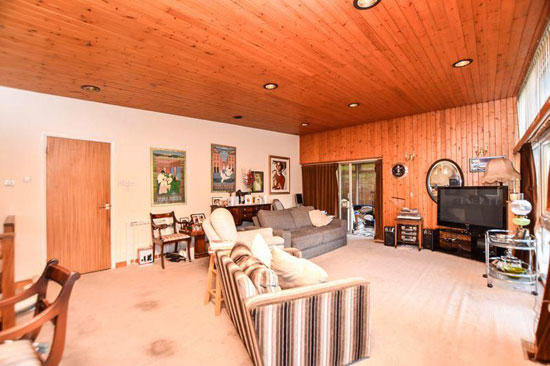 Yet despite that, it should still be worth it. This is a house of architectural merit and a design like this needs preserving. Do it well and this will be something very special, especially as the house is just a 'stone's throw' from Porth Beach.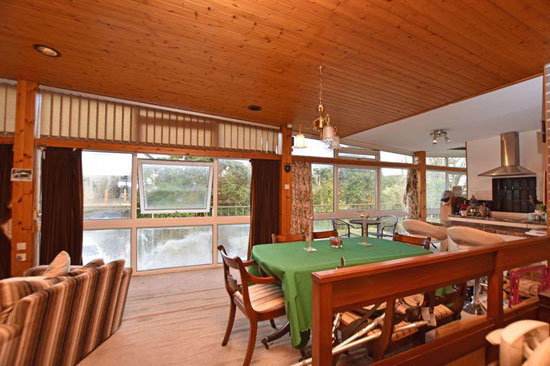 Of course, it's also quite a sizeable house too, with a good amount of living and sleeping space, wraparound gardens (once they have been tamed) and a 28ft. double garage for the motors or excess junk. There's also a 'good size' driveway offering off-street parking for three vehicles.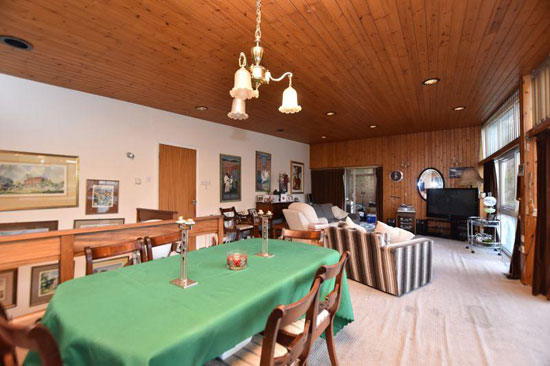 Head in via the entrance hallway and the hardwood, dog-leg stairs take you up to the first floor and all of the main living space of the house.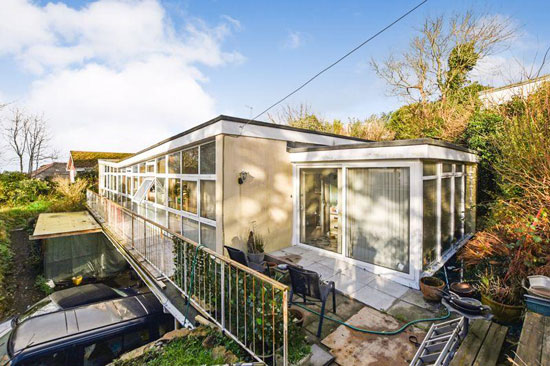 The first thing you see is the open-plan reception space here and all of that glaring running across the front of the house. It's a 28 ft. lounge/diner/kitchen with 'very high ceilings', with the kitchen 'tucked away' at the end, along with a utility area.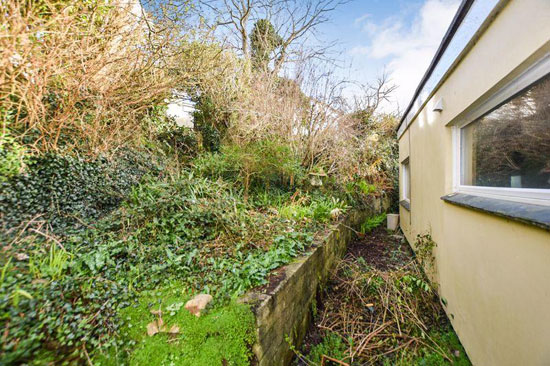 A small inner hallway with WC leads to the master bedroom with a large en-suite bath and wet room-style shower. The remaining two bedrooms are situated at the opposite end of the house, accessed from a small hallway. Both are described as doubles and have access to a 'Jack and Jill' en-suite bathroom.
As I said earlier, the house has gardens on all four sides of the property, but they are overgrown and need work. However, once they are cut back you should see lots of meandering paths, patios, seating areas and sun traps.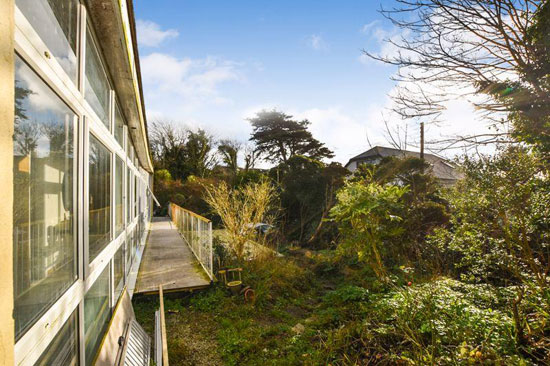 Someone has to take this one on and bring it back to its best. But to do it you'll need something in the region of £650,000.
Images and details courtesy of the Newquay Property Centre. For more details and to make an enquiry, please visit the website.