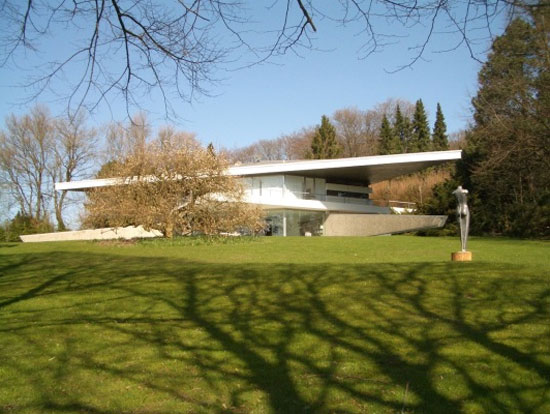 It's a shame that there aren't more images from inside this place, but this 1960s Professor Peter Neufert-designed modernist property in Essen-Bredeney, North Rhine-Westphalia, Germany is still worth mentioning for its stunning exterior.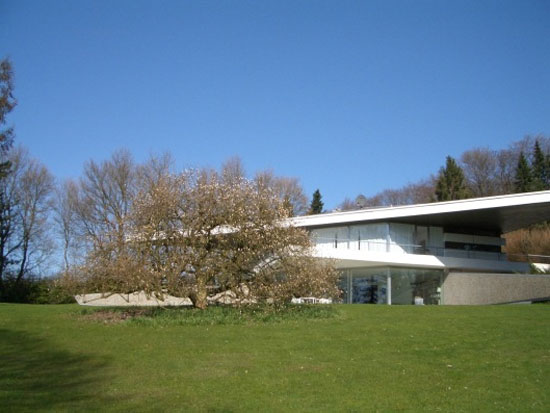 The noted German architect produced this place back in 1967, with the shape hardly (if at all) changed since that date. It was high end then, it's still an exclusive place now.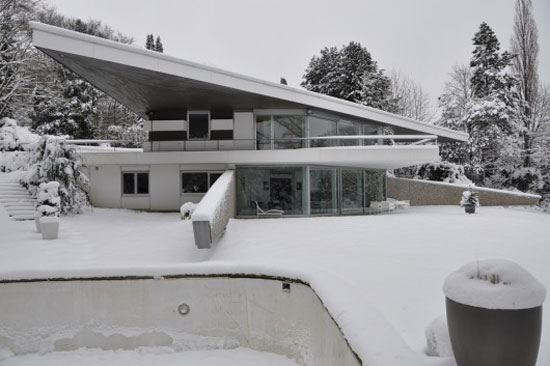 It's an amazing angular construction, with the angle of the roof contrasting with the main building, while the entire wood and steel structure is said to resemble a star (although we're not sure the images quite show that off to its best). It is also designed to take in the picturesque hillside around, as well as the gardens, said to cover 5,250 sq. metres.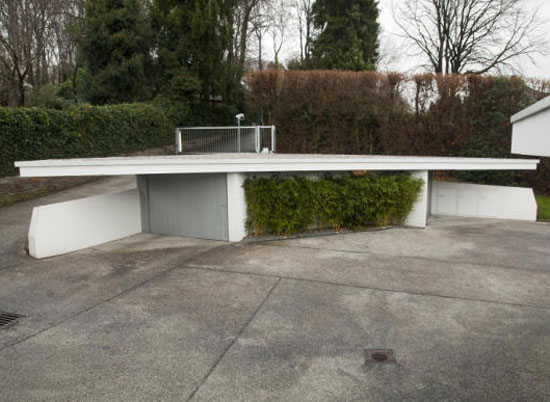 Space is listed as being over two floors, with four bedrooms and four bathrooms, with other features mentioned (via translation) including a 'generous' entrance into the dining area with floor to ceiling windows, along with a glass sliding door to the kitchen space.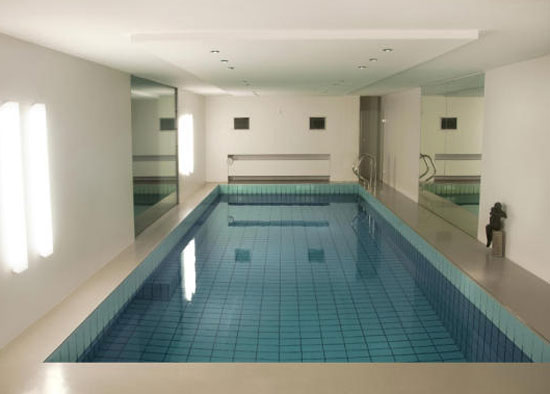 Also listed is a guest toilet and wardrobe, a west bedroom with walk-in closet, a double garage (which we think is underground) with additional parking space for up to 20 cars, an indoor pool, an outdoor pool, a fireplace room with open bar, laundry room, storage area and most intriguing of all, what sounds like retractable glass walls.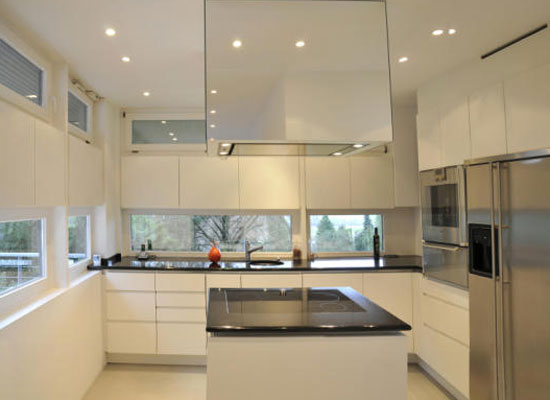 Judging by the kitchen and mention of renovation in 2008, we suspect the interior is quite a modern affair, so don't go expecting some kind of '60s space age palace. But this is a house that doesn't need retro appeal. This is a futuristic house that still looks ahead of its time today.
More details and images on the listing, with an asking price of €2,600,000 if you are interested.
Find out more at the Immobilien Scout 24 website
Huge thanks to Daniela Rincklake van Endert for the tip off.