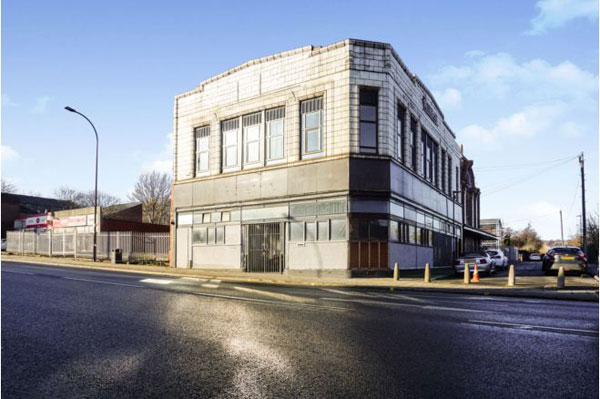 I have no idea what you would do with it. but this 1930s Burton's building in Sheffield, South Yorkshire is interesting, to say the least.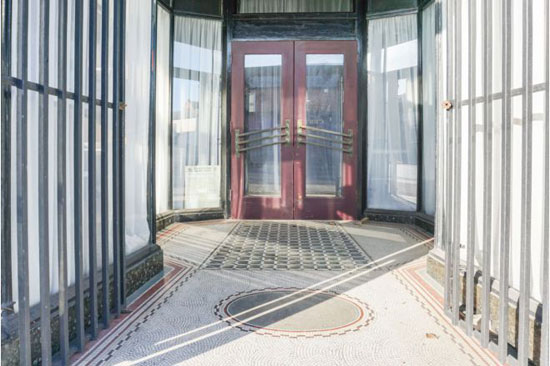 It's also being sold off at auction, although the guide doesn't suggest this will go for a song. It's in a fairly central spot in Sheffield and although not a residential area (as far as I can recall from my time living there) the land and a building of this size on it will still have a value.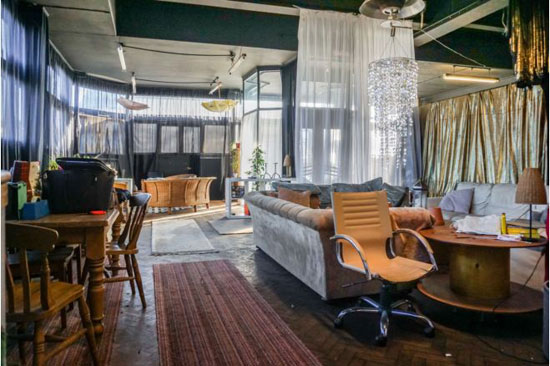 As you can see, this is an old 1930s building but by clothing retailer Burton's. Or Burton's The Tailor as they were probably known back then. The stone at the front laid by Raymond Montague Burton in 1932 is still present. It isn't the only originality still present too.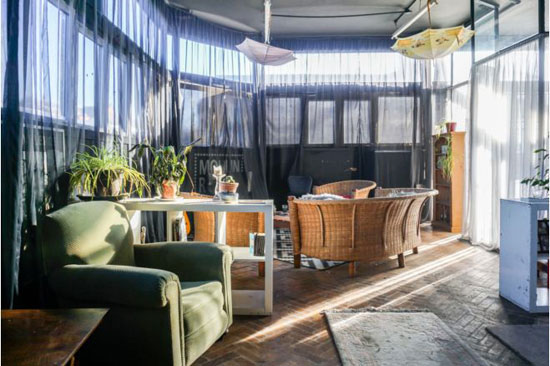 This concrete and steel structure, which still seems to have the Burton's logo on the side, has been used as both a live lounge used by music promotors, with half of the ground floor previously occupied by an 'electronic theatre backdrop supplier. So nothing radical has been done to the building since it was used as a store.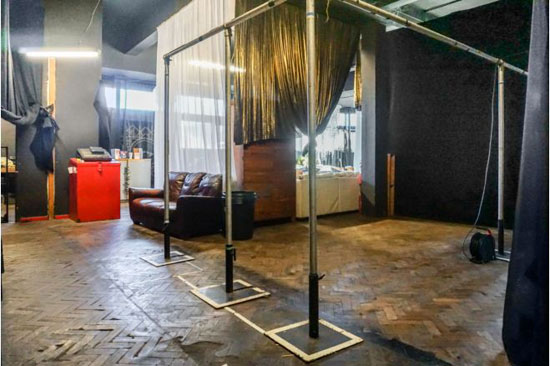 The result is a building still packed with original touches and as such, with more appeal than your average former retail premises.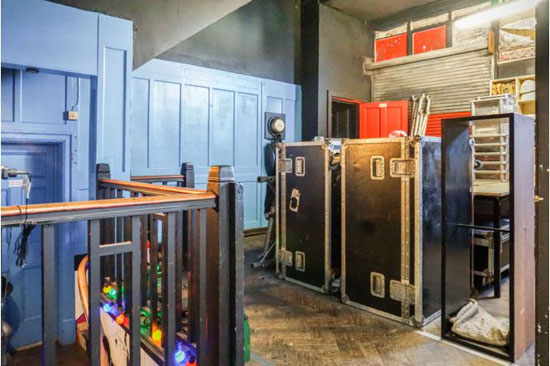 That includes some lovely parquet flooring, oak doors, the staircase, the original locks and a wonderful entrance that has been preserved through time. But there's also all of that space too.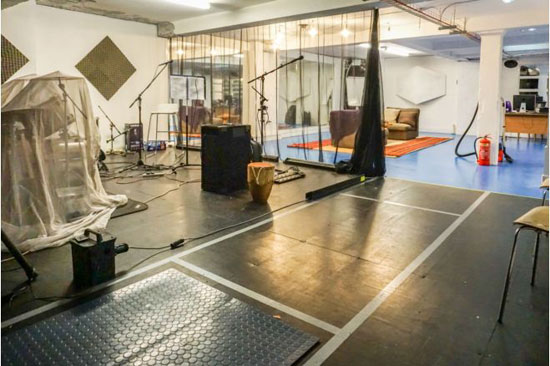 Have a look inside and you'll see how much. The high ceilings and beams of the upper floor, complemented by the roof glazing, is a great volume of space to work with.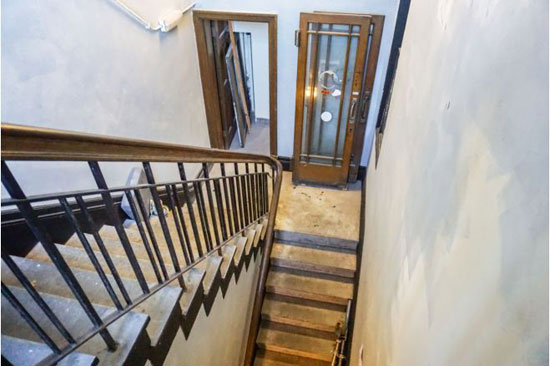 What would you do with it? I honestly don't know. The obvious one is a bar/entertainment space, subject to getting the right permissions. But also, think about a live/workspace, different units, co-working spaces. A unit this large has a lot of possibilities if you put your mind to it.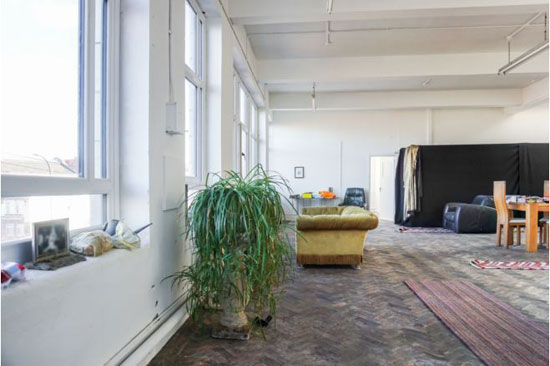 The ground floor offers 2,250 sq. ft. of space, the first floor a similar amount and a basement has something like 1430 sq. ft. of space. So a lot to play with.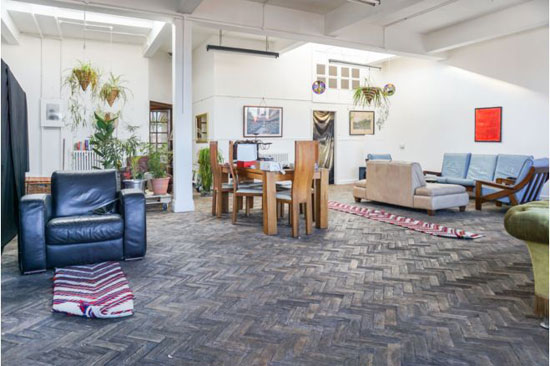 The ground floor is currently a large open-plan area previously separated off with floor to ceiling drapes to 'create a live lounge' used by music promotors. There is also storage, kitchen, WC and office space further back, as well as a loading bay area.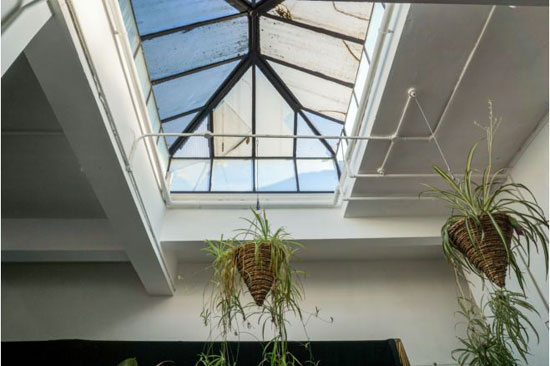 Stairs take you down to the basement, which was previously hired out for band practice, a dance studio and recording artists. On this open-plan floor, there is a raised platform with a rubber floor and soundproofing along with a dance hall with mirrored walls and area for a reception desk. A door leads to a soundproof booth with access to a soundproof studio and a further large storage room.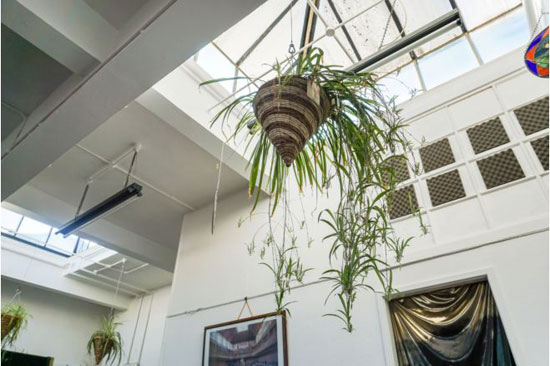 Stairs rise from the ground floor to the first floor, which is described as a 'stunning' open-plan area with two large skylights. From the main area, there are four further rooms which could be used as bedrooms and a door leads to the kitchen, W/C and access to the roof.
£500,000 is the auction guide price and this is an online auction with 'Buy it Now' option.
Images and details courtesy of Purple Bricks. For more details and to make an enquiry, please visit the website.
Big thanks to Jennie for the tip-off!