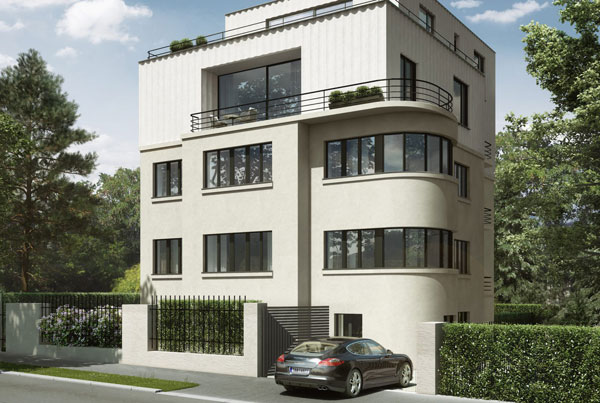 Presumably one house once upon a time, but this is now 1930s art deco apartments in Prague in the Czech Republic.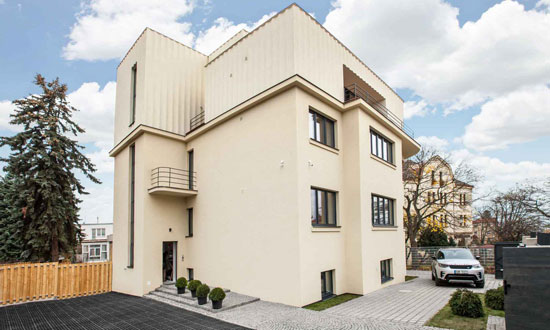 This one literally jumped out at me whilst doing a rather exhaustive search through potential European properties. At first I was a little disappointed to be see it was still something of a work in progress. But this is still worth a look, especially if you have a love for the city or you happen to be hunting there (I know we have a lot of readers in the area).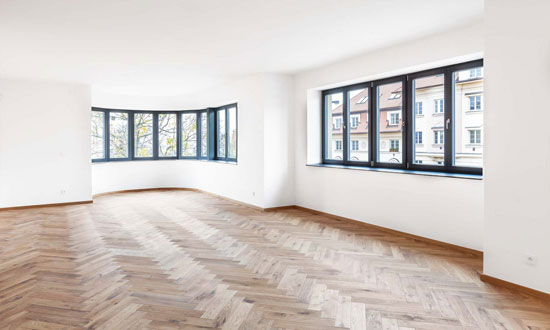 As the title says, this is a house dating back to the 1930s, found in an 'attractive Prague residential area' and one noted for its residential architecture, with buildings created by architects such as Jan Gillar, Ernst Muehlstein and Adolf Loo on your doorstep.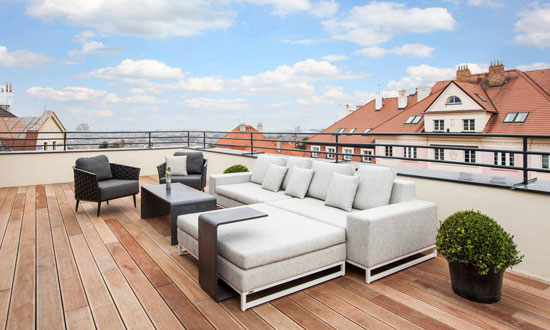 This one, which doesn't have a named architect attached to it, is now being subdivided into four apartment units. Essentially each takes up a floor, with the finish for each described as 'luxury'.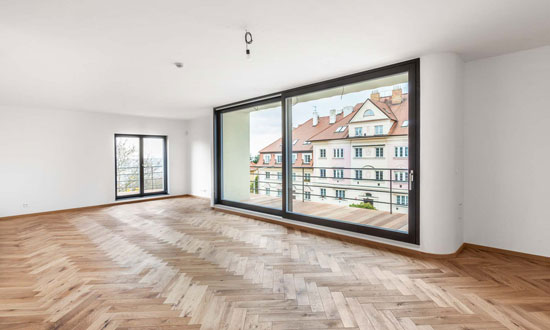 In terms of that finish a number of structural elements are being restored 'to their original condition' while fixtures and fittings will be selected to 'match the building's history and the style of its period of construction'.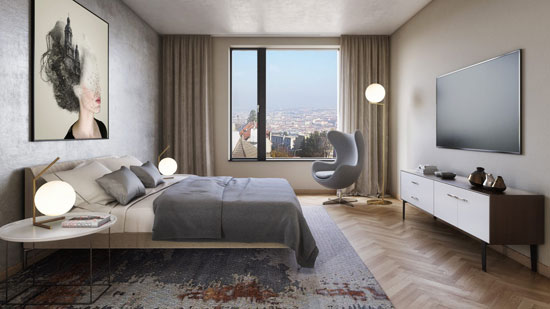 As things stand now. it's very much in 'show home' mode, so it's hard to get an understanding of whether the units will be in keeping with the 1930s or just a nod to the era. The images hint at the latter, although many of the spaces still look a little bare and unfinished. Only time will tell.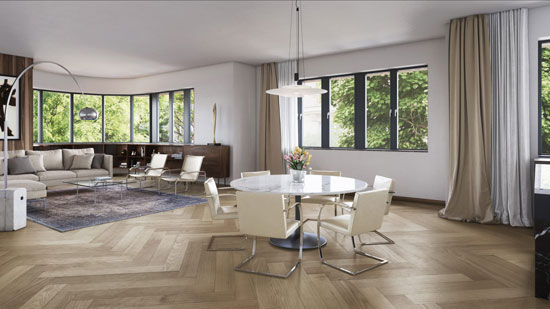 The listing has the dimensions of each apartment as well as more photos if you have a buying interest, along with downloadable documents and prices. I've crunched the numbers and it looks like they are priced from 17,950,000 CZK, which works out at around £630,000 at the current exchange rate. No, this isn't a cheap option (unless my maths is massively wrong).
Images and details courtesy of Sotheby's International Realty. For more details and to make an enquiry, please visit the website.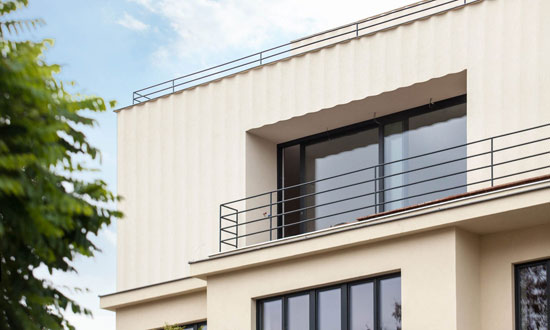 Property Location