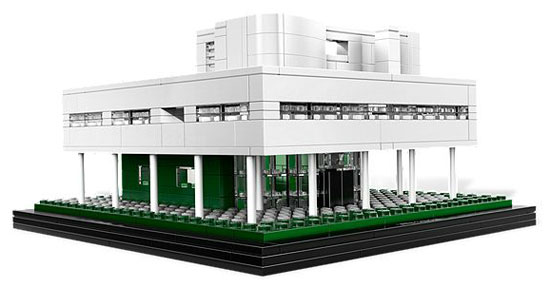 I featured a cardboard version some time back, but now there is an official Lego version of the Villa Savoye modernist house by Le Corbusier online.
It's the latest addition to the Lego Architecture series, this one featuring the iconic 1930s modernist house, which you'll find in full size at Poissy, on the outskirts of Paris (the one in France, not Texas, obviously). It was originally built for the Savoye family in 1931, hence the name of the place. It is now a national, government-run monument and open to visitors with a love of great architecture.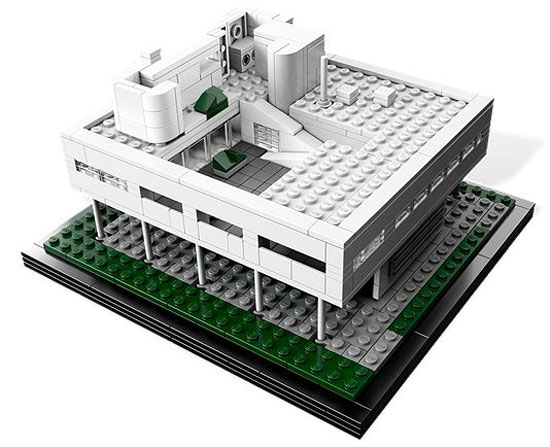 Just like the real thing, this Lego set, which was designed by German architect Michael Hepp in collaboration with the Lego design team, features columns, functional roof space, open floor planning, long horizontal windows, and a free façade. It also comes with a booklet with details on the design and history and is said to be suitable for ages 12 and up.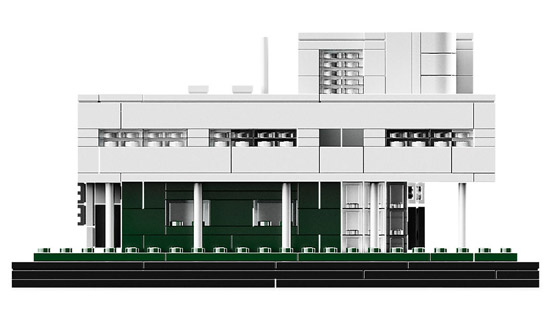 If you want to build your own mini WowHaus, order direct from Lego, priced at £59.99.
Find out more at the Lego website
Update: Note that this is now a 'retired' product from Lego sadly. However, you can still pick up sets of this via the eBay website using this link.