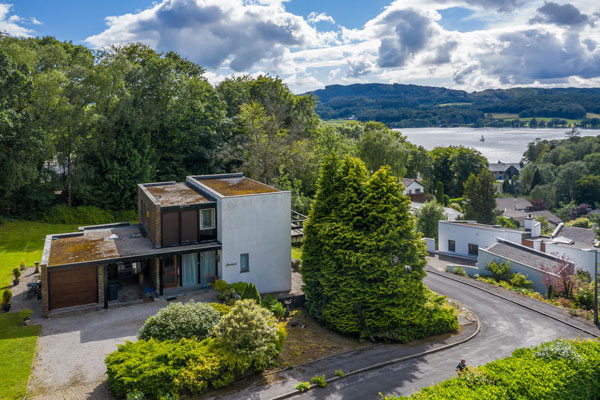 A time capsule and someone's dream I'm sure. This 1960s modern house in Bowness-on-Windermere, Lake District is up for sale.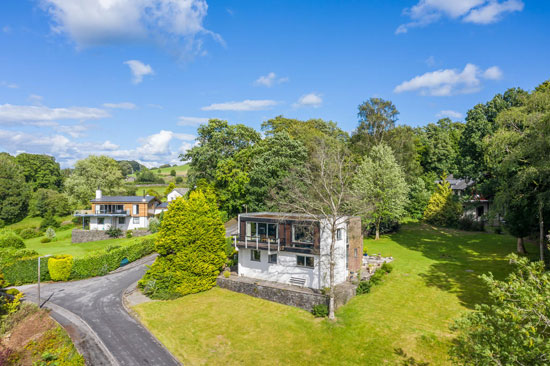 I will tell you one thing with certainty. This house will not be up for sale long. Interesting houses in this part of the Lake District never are. You might recall the modern house in Ambleside I featured last year. I think that one sold almost as soon as I'd finished typing it up.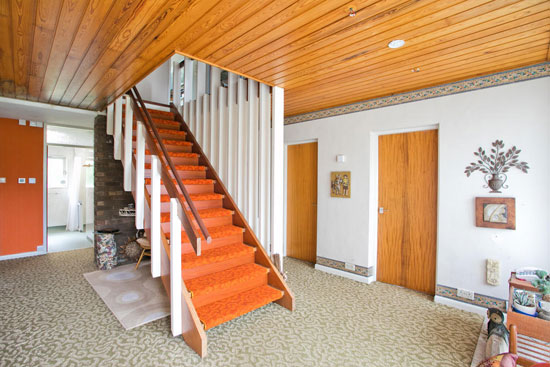 For me, this one is better. And it is considerably cheaper. Granted, it does need some work, regardless of whether you love a 1960s decorating scheme. But even allowing for that, this seems cheaper than I would have expected. Not that it is cheap you understand.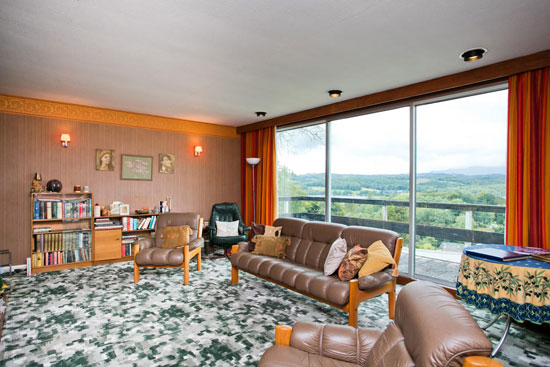 The house is a first time on the market, having been built by the seller back in the 1960s. Someone with great style I assume. This is quite the house and was probably fairly radical back in the day.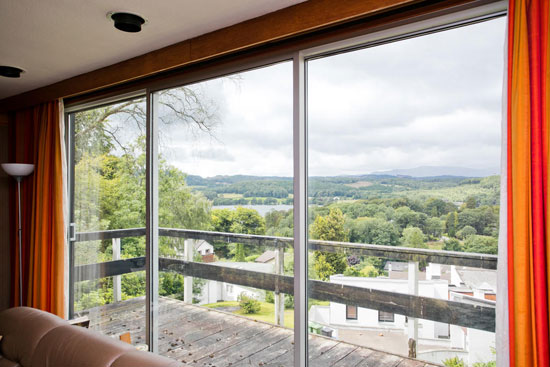 It is also a house built for its location. That location is the lovely Bowness-on-Windermere, just a small walk to Lake Windermere and all the entertainment and shopping that has built up around it. Yes, it gets a little lively on a Bank Holiday, but at less busy times it is a wonderful place to spend time and explore. If you get bored of it, there's a main train station and the M6 motorway to get you somewhere else pretty quick.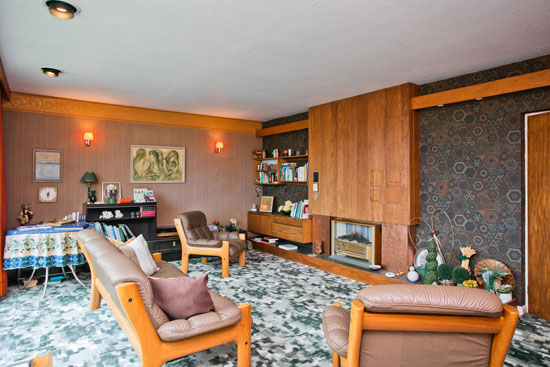 The house sits on a quiet cul-de-sac in an elevated spot, which takes full advantage of those views. In a good-sized plot of 0.4 acres too, which is a bonus.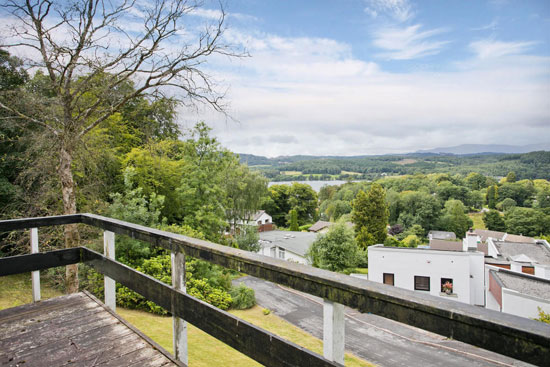 But for me, the property that sits on it is the star of the show. Not least because this is a rare example of a modern house in this area, especially one that has been largely untouched since the 1960s.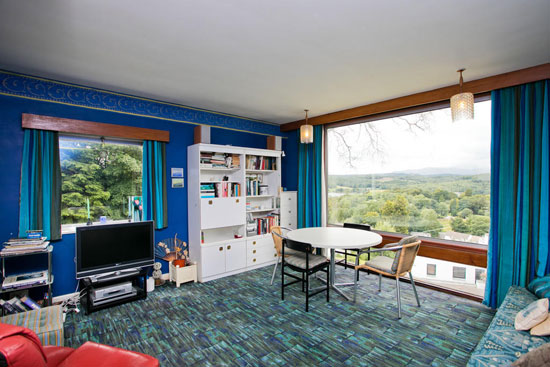 I say 'largely' because the bathroom has been adapted for someone in the recent past. Beyond that, there is little – if anything – that has been updated here.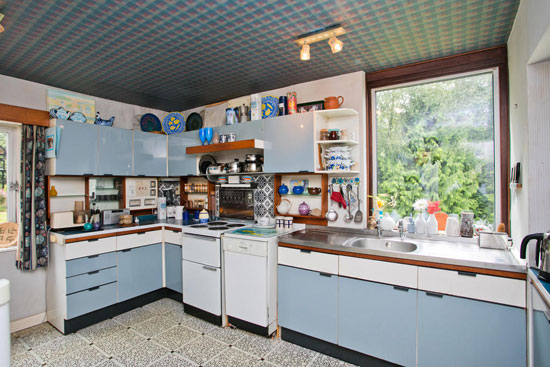 Of course, that means the house is down as a renovation project. Possibly even something to extend and rework if you get the relevant permissions. Personally, I would keep much of what is here in place, depending on the current condition. I think the design has aged well and with the right amount of updating, this could easily be a 1960s house for the 21st century. I suspect something more radical will be its likely fate.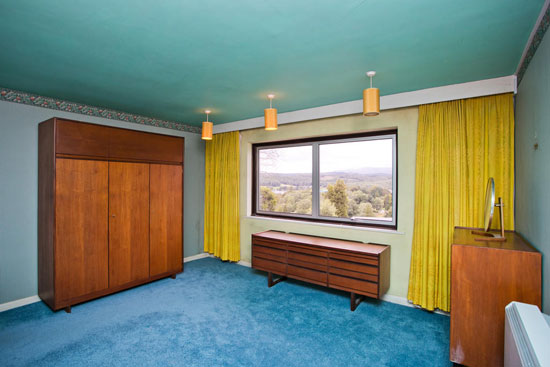 Whatever happens, there is much to love with this house. First off, the design itself with 'upside down' accommodation and a reception with balcony looking out over the lake.
Once inside, have a look at the timber ceilings, the original staircase, original doors, original flooring, period feature fireplace, a 1960s kitchen, retro light fittings and all the 1960s decor you could ask for. It's your dream time capsule.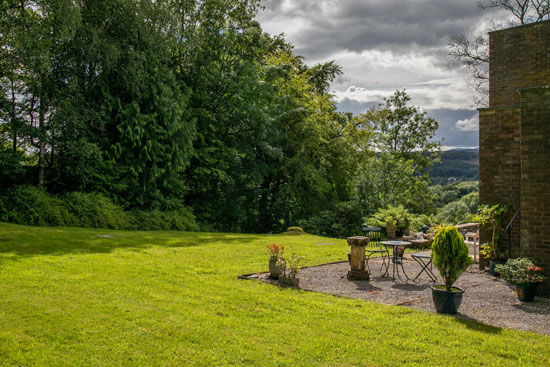 The accommodation is spread over two floors, with the upper floors providing that main living accommodation. That includes a sitting room with sliding patio doors onto a large balcony, a formal dining area, the kitchen, a cloakroom and a fourth bedroom.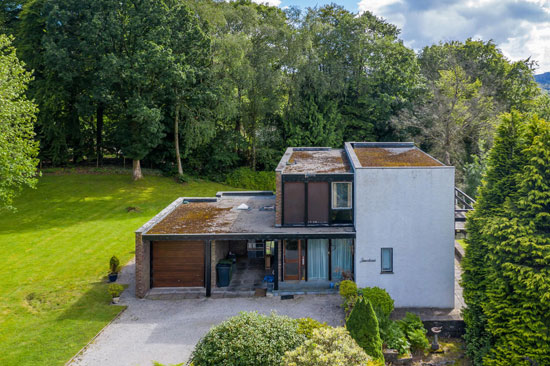 Downstairs the property has a large and rather appealing entrance hall with the staircase located in the centre. Beyond that is the master bedroom with an en-suite and two further 'good size' double bedrooms with built-in wardrobes, all of which enjoy westerly views to the Lakeland Fells. There is also a separate walk-in shower room.
Note that also on the ground level is a useful utility with backdoor out to the garden, integral garage and a carport.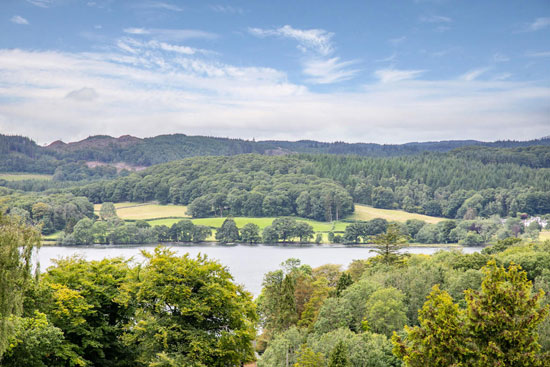 Talking of the garden, the house sits on a 'comfortable gently sloping garden plot' of something like 0.4 acres, with 'extensive' lawns and a few established trees. To the front of the property is a gravel driveway with parking for three or four cars.
Of course, the garden enjoys plenty of views of Windermere Lake and the fells. To the rear of the property there is access to a shingled patio area and a pathway round to the front of the house. As a bonus, the property also enjoys access to 10ft of lake frontage at Bellman Landing, which is shared with four other houses.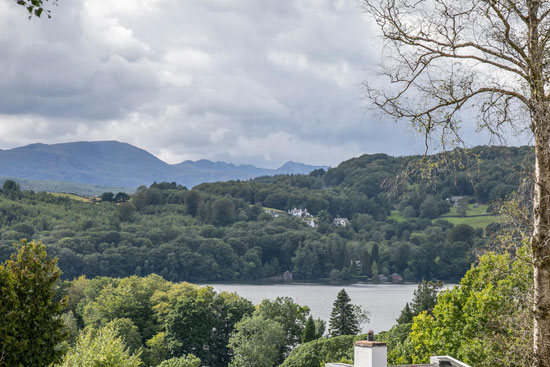 Quite the house, I'm sure you'll admit. This one is up for sale for £850,000.
Images and details courtesy of Matthews Benjamin. For more details and to make an enquiry, please visit the website. See it also on Rightmove.
Big thanks to Pete for letting me know about this one.