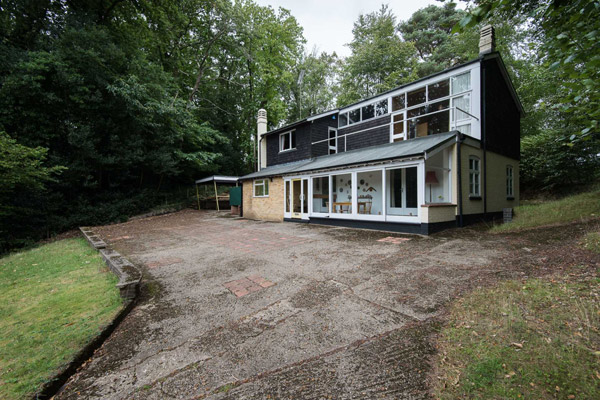 Very little detail on this one, so I'm just going for a 1960s modernist time capsule in Costessey, Norfolk.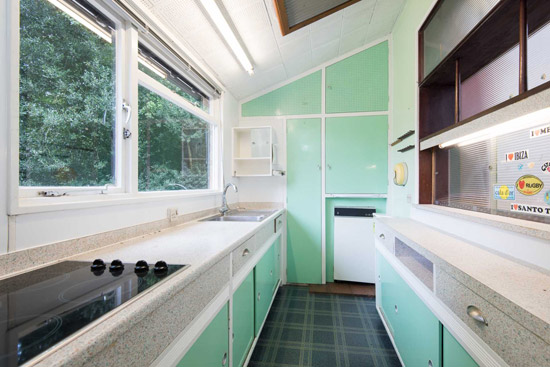 Yes, I really am going in blind here. I don't even know if this is a 1950s build or something from the early 1960s. No architect either, I'm afraid. So we'll just guess the 1960s in the hope that someone knows the house or the area and can put me right if that's wrong.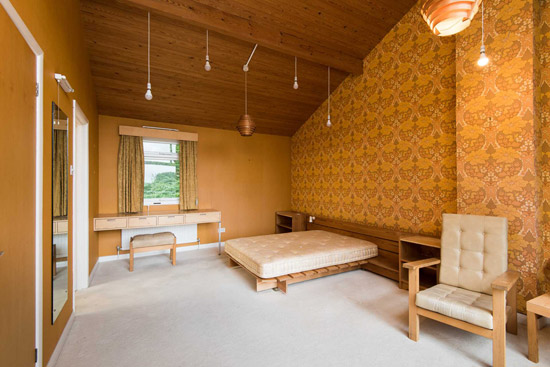 The agent only tells us that this is your chance to 'create your dream family home' from this place, which is 'in need of updating'.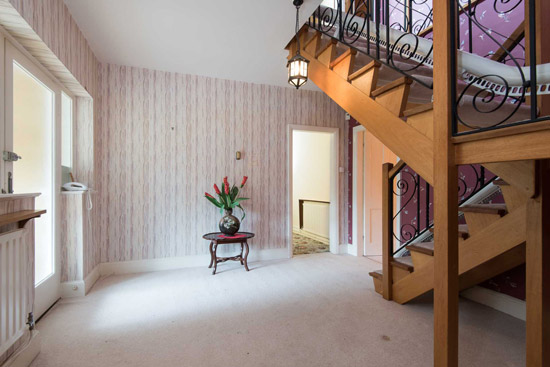 I described it as a time capsule, but to be honest, I'm struggling to work out which time that is. Some parts have a look of the late 1950s / early '60s while other parts of the house have more of a look of the 1970s. Some updating was obviously done at some point.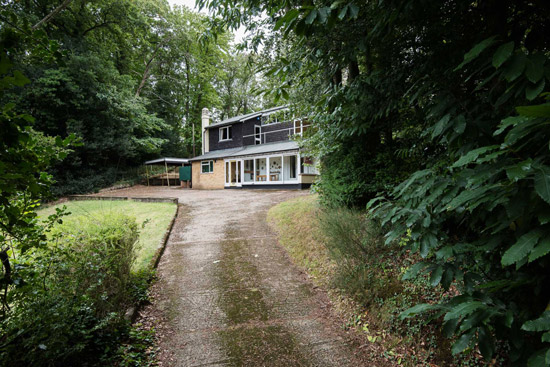 Let's just settle for mid-20th century in the wider sense. If you love 'retro' when it comes to house decor, I'm guessing you will love pretty much all of this place, right down to the avocado bathroom suite.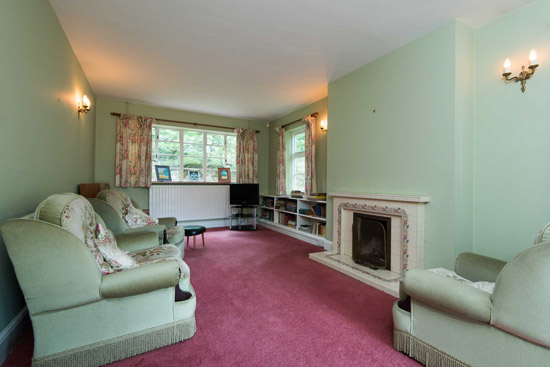 But I agree with the agent, this is in need of updating and there is real potential here. Yes, some of the period features should be preserved, but perhaps a few need to be brought up to date for the modern-era family.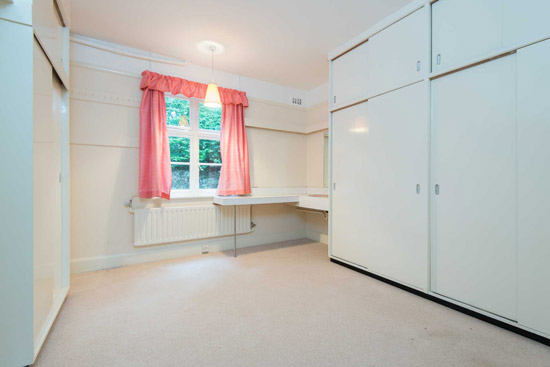 Saying that, there is much to appreciate here as it is. The architecture is interesting and distinctive and once inside, you will notice that staircase of course, along with a vintage kitchen (which has been updated a little), bathrooms of an era, fitted cupboards of a similar vintage and two bedroom that are shrines to the late 1960s.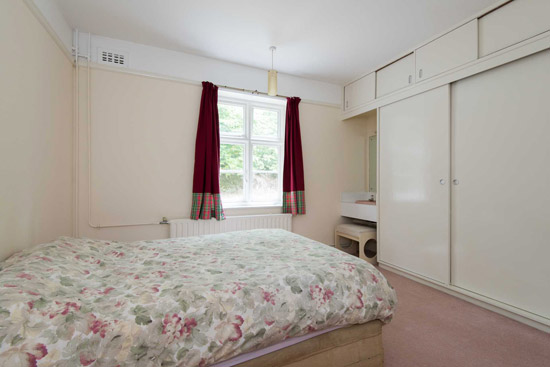 Substantial too, both in terms of living space and land. In fact, this house is sat in around 1.75 acres of 'very mature' woodland with a large formal front garden laid to lawn plus a range of outbuildings and a carport.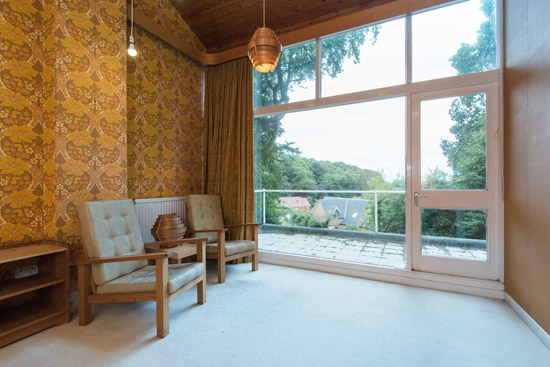 Once inside, you can navigate the layout of this one, which is a little confusing, but hopefully I can simplify things for you.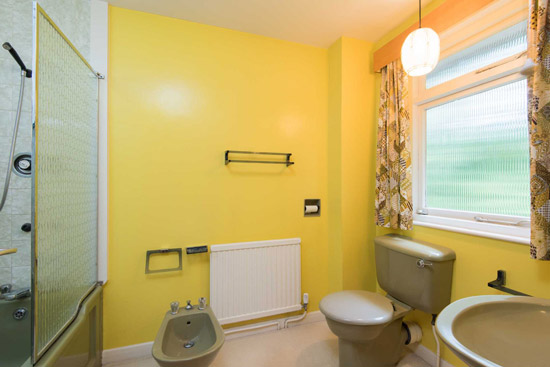 An entrance porch starts things off, which leads to the entrance hall that hosts the amazing staircase and in turn leads off to the triple aspect sittings room, with feature fireplace and views over the grounds.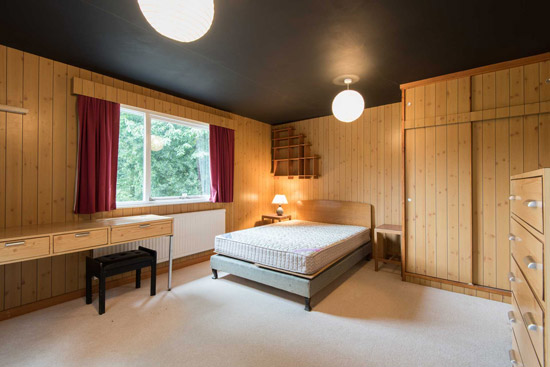 Also on this floor us a conservatory, a dining with hatch to the kitchen and the kitchen itself. The first of the bedrooms is next on the list, with a rear hallway leading to a further bedroom, a utility room and a bathroom. Finishing things off is a rear lobby, an additional bedroom and a cloakroom.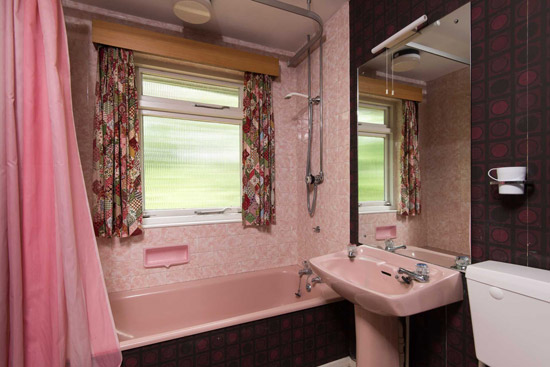 Head up to the first floor and you see the landing with vaulted ceiling, which leads to a double aspect bedroom with vaulted ceiling and access to the balcony. The room also has a dressing room and an en-suite.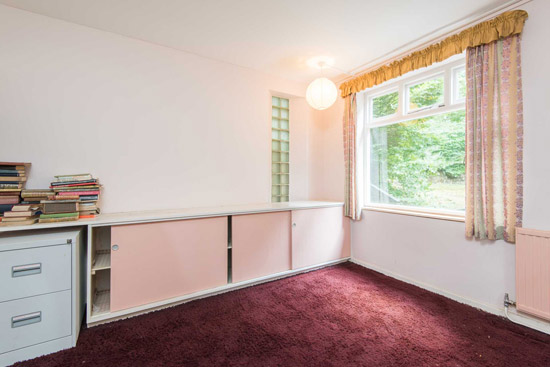 Beyond that is another bedroom with balcony access, a further bedroom and a final bathroom.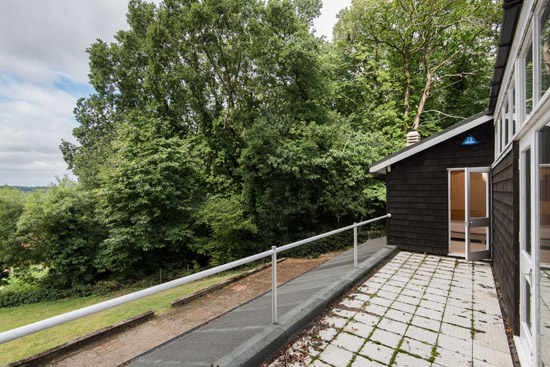 A project for sure and one that will take some work and money. But this could be rather special if thought out well. Before you consider that, you will need to consider the guide price, which is £550,000.
Images and details courtesy of Pymm and Co. For more details and to make an enquiry, please visit the website.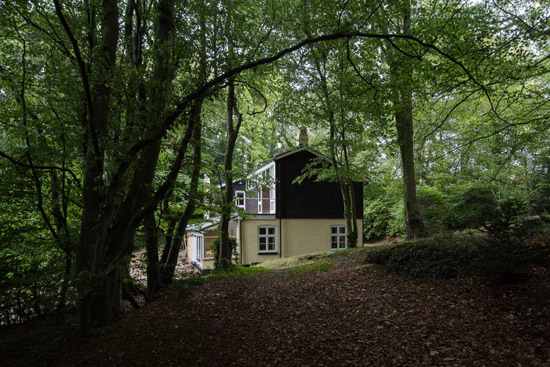 Huge thanks to Broken Biros on Twitter for the tip off!
Property Location