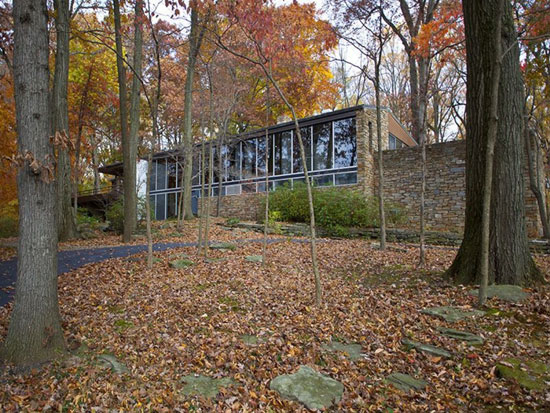 Now this really is something. The 1960s Richard Neutra-designed Pitcairn House in Huntingdon Valley, Pennsylvania has gone up for sale, but you'll need a healthy bank balance to own it.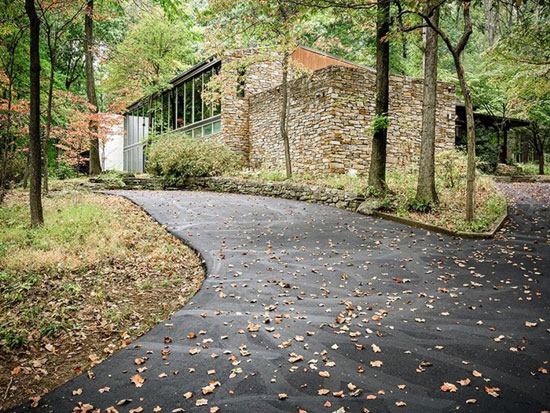 At the end of a long driveway and at the top of a ravine overlooking the Pennypack Creek, the house is set in around 10.1 acres of conserved land, offering both space and style, not to mention tranquility.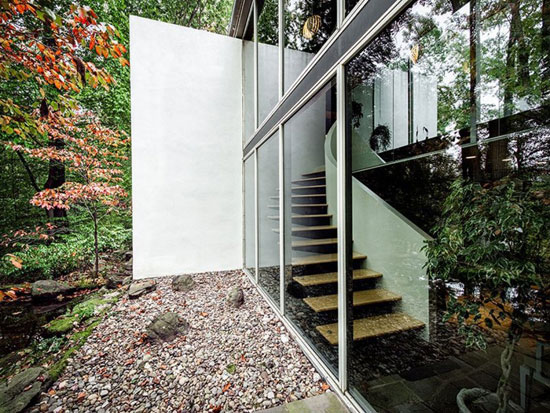 The house has been updated, but the majority is as the architect intended, with features including that stunning mirrored staircase, lots of floor to ceiling glazing to take in the scenery, extensive balcony space, stone walls, a sloping roof, triangular supports and best of all, if you look closely, a swimming pool inside underneath the stairs. That's luxury for you.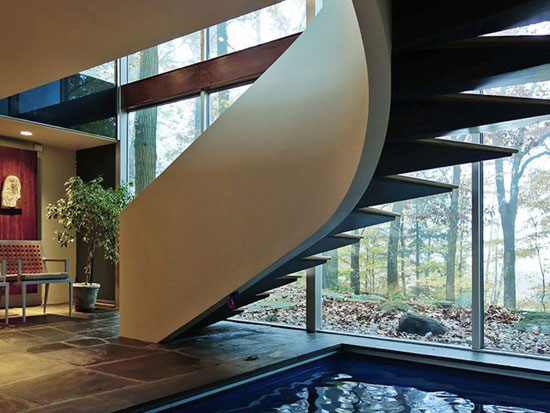 Space, as we mentioned above, isn't an issue here. The headline description points to 6,303 sq. ft. of space, including six bedrooms and six bathrooms (the latter redone in 2000), along with a modern kitchen, living room, dining room, family room, library and kitchen, the latter with a large pantry and a laundry room.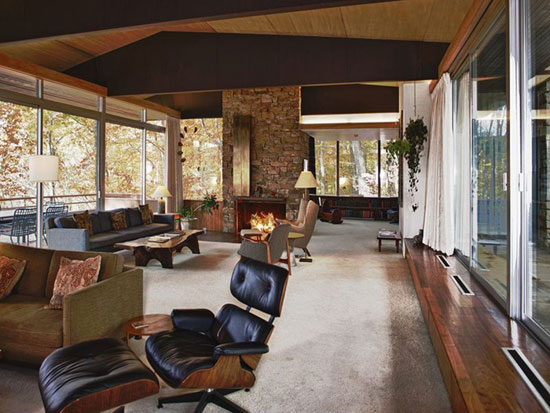 A new addition is a professional video editing and screening room with a sound-proof recording studio on the lower level. Ideal if you work in the creative industries. There's also a private one-bedroom 519 sq. ft. apartment (another new addition) at the end of the family room.
Outside is that 10-acre rural space, along with a two-car garage, a detached studio and what sounds like an additional garage.
If all of that appeals, you'll need around $6,000,000 to secure it.
Find out more at the Zillow website
Property Location