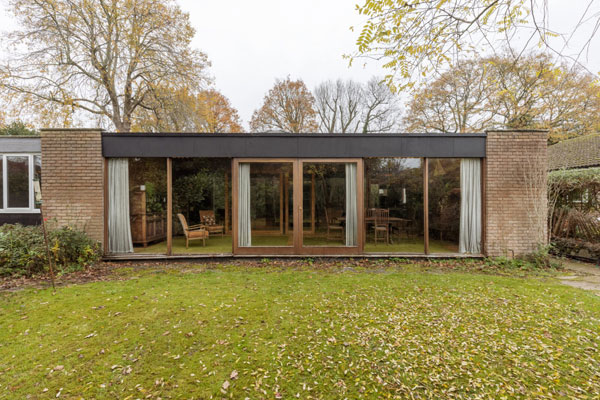 Looking for a time capsule? This 1960s Ivor Shipley modern house in Horsham, West Sussex hasn't changed in decades. If at all.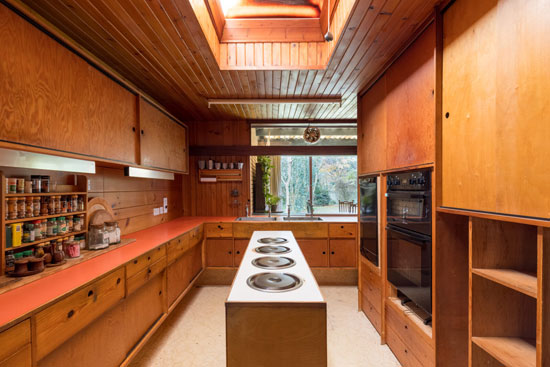 This single-storey property was built in 1966, the work of Ivor Shipley for his own family. It isn't the first time it has been on the market, but the house hasn't changed hands since 1973.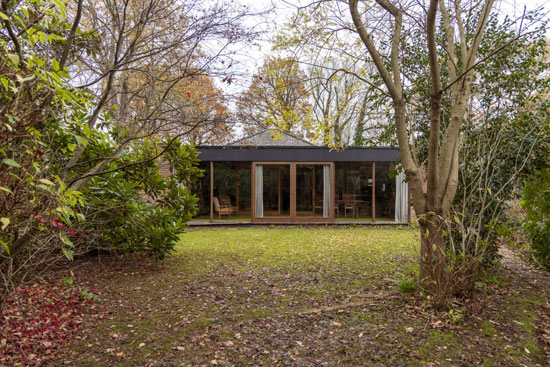 I would add that it hasn't really changed at all since the mid-1960s. Described as being in 'completely original condition' by the agent, which also describes the 'lovingly preserved mid-century details' throughout.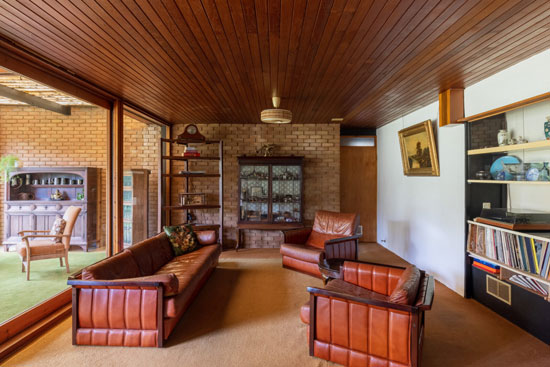 Of course, that is pretty evident from the photos of this place. Yes, it might need a bit of updating here and there. All houses do, even if it's on the more practical side of things. Although anything radical would probably kill this one off for good.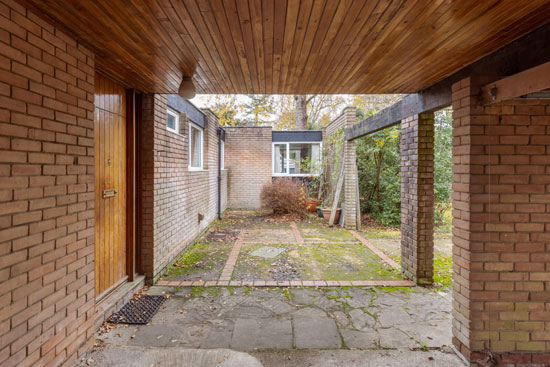 That's because those features are the selling point. Yes, the house is appealing in a 1960s modernist kind of way. Also, the plot of large and the private road it sits on is 'sought-after'. But I see lots of houses that loosely fit with that description every month.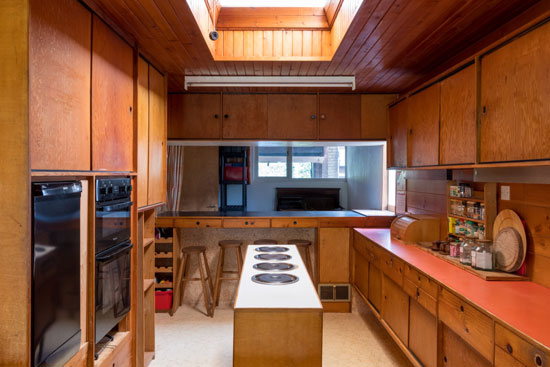 What sets this one apart is that the lack of any meaningful update in over 50 years. You would expect something. It's usually a new bathroom or a refresh of the kitchen. Not this one. Which is why we are here.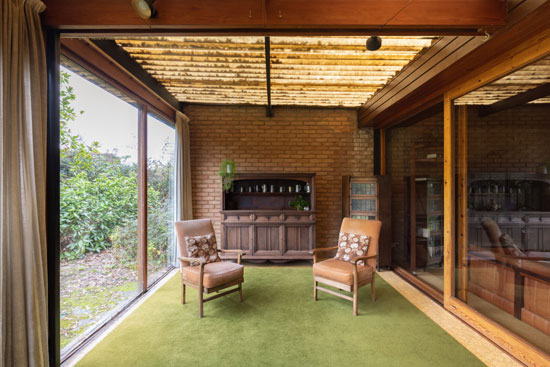 As I said, the architecture fits what is typical of 1960s modernism in the UK. Brick and glass, with the glazing heavier on the rear elevation to take advantage of the gardens. It's appealing if you are a fan of the era.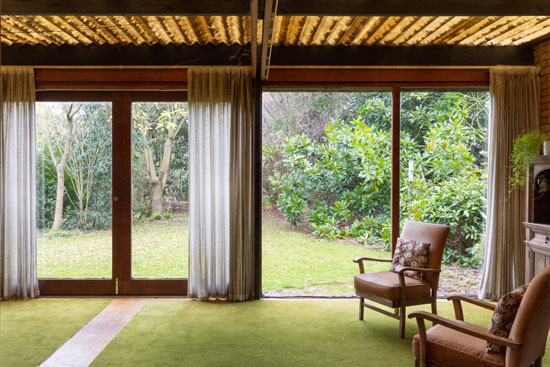 But not as appealing as the internal features. The kitchen is a showstopper. I don't recall seeing anything as original for quite some time.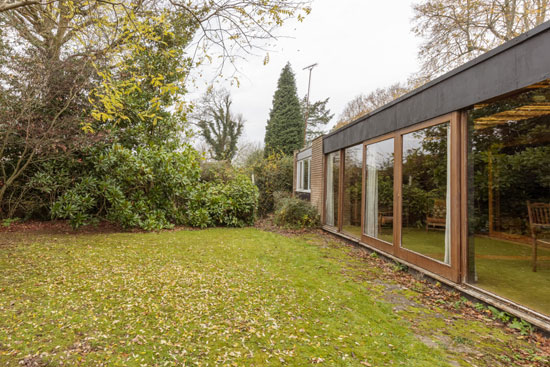 Check out those handmade solid wood cabinets, which are arranged around a central island unit with in-line electric rings. Wood cladding on the ceiling, naturally. If anyone ripped this out it would be a crime against midcentury modern interior design.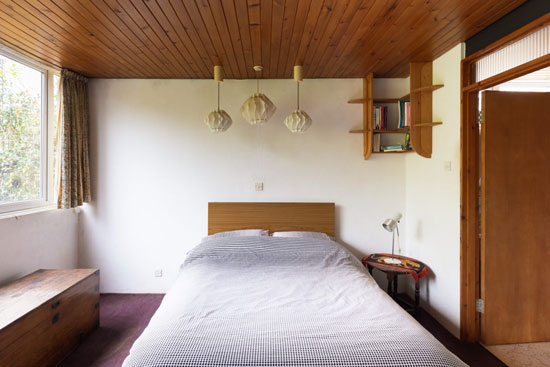 And it's not the only eye-catching midcentury modern detail here. More wood-clad ceilings throughout, as well as exposed brick, built-in units and shelving, original light fittings. a period breakfast bar, internal doors and the cherry on top, which is a dream of a 1960s bathroom. Pink and blue being the period colours of choice here.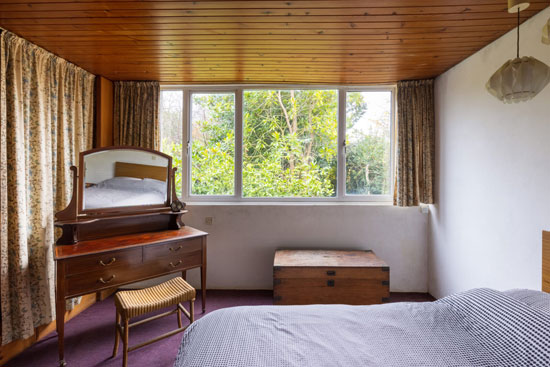 It's all a retro dream for someone. Although a prime location and a large plot always worry me when it comes to houses being preserved. Someone might see it as a good spot to create something more contemporary. There's always that risk. But here's hoping that isn't the case here.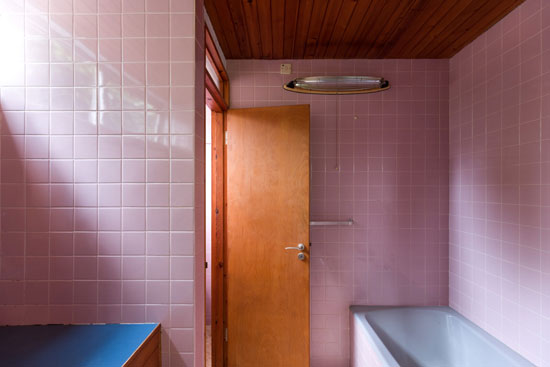 As for the layout, the interior is arranged around a large central living room and what's described as an 'expansive' sunroom. The rear elevation is completely glazed to maximise the natural light within.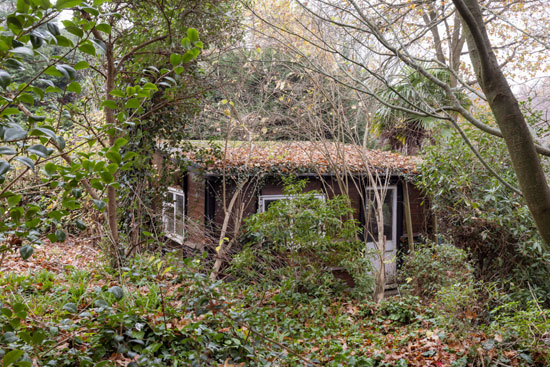 Head in through the front door to access the hallway and in turn, that amazing kitchen area with breakfast room. Nothing else I can say about that except I would love to have something similar in my own home. Almost impossible to recreate.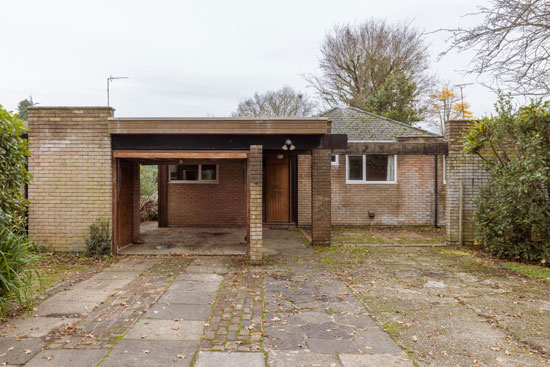 I mentioned the main reception and its 'wall of windows' at the heart of the house, with the west of the plan hosting all of the bedrooms. There are four in total, the largest of which faces onto the garden.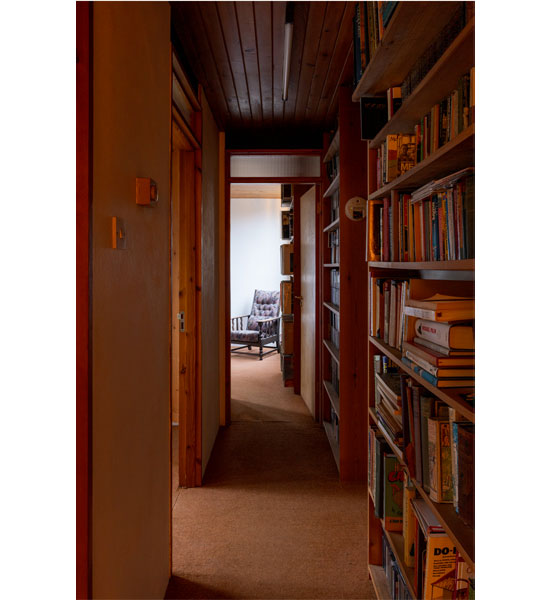 Note that there is also another room that connects the bedroom wing and the front door that could be of use as a home office or dressing room, depending on your needs.
Interestingly, for a house of this age, there are three bathrooms. That's right, the urge for multiple bathrooms in the UK didn't start in recent years. Each is decorated 'using a different pastel tone'. So marshmallow pink tiles matched up with blue marmoleum and dove-grey or lemon yellow enamel sinks and sanitaryware. All over of its day. Which again, is a positive.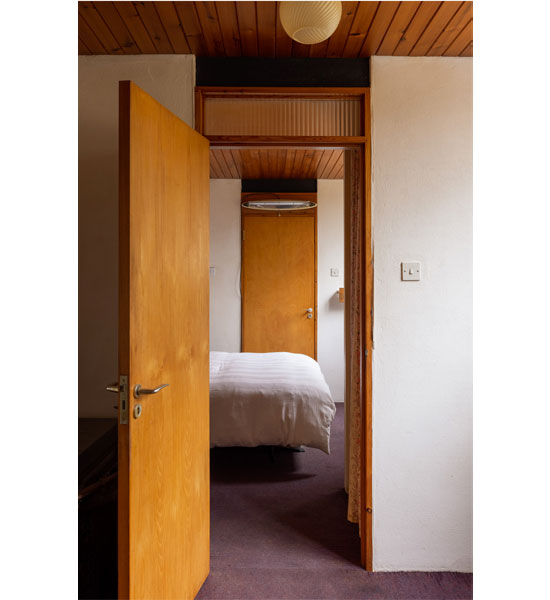 As for the outside space, a third of an acre in total, with 'mature' south-facing gardens and a workshop hidden within. You might spot it in the imagery.
It's an intriguing prospect and likely to be a house someone will fall in love with it in its current state. The issue is whether that person has something in the region of £775,000 to buy it.
Images and details courtesy of The Modern House. For more details and to make an enquiry, please visit the website.