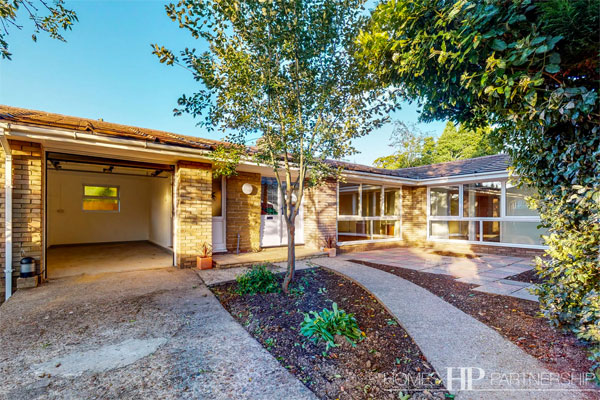 Looking for a renovation project? Look no further than this 1960s midcentury modern house in Three Bridges, West Sussex.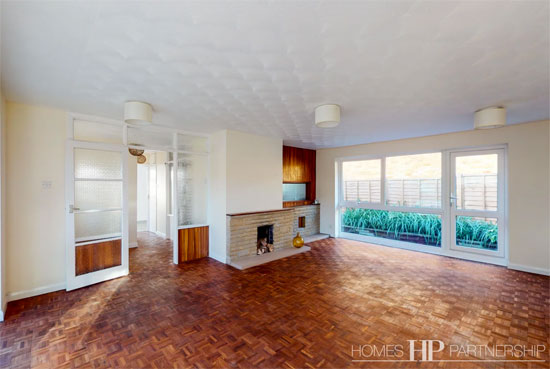 Actually, a renovation project is probably doing the house a disservice. It is so much better than that. This is a house you could probably move into tomorrow. But it could and perhaps should be the basis of a rather cool midcentury modern dwelling if you want to go down that route.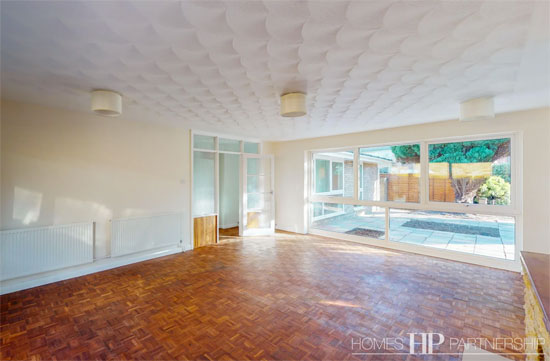 This is actually a family home of one of the site's readers and as such, I've had a bit of an insight into this one for a while now. It looks better now than it did a while back now the house has been emptied, showing off the 'bones' of the house and what it has to offer.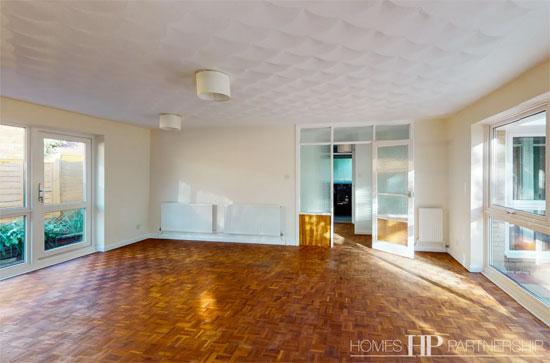 What you have is a single-storey house with extensive glazing and plenty of originality within. It's that originality that really lifts this one. After all, few houses like this retain so many original details – and in such good condition.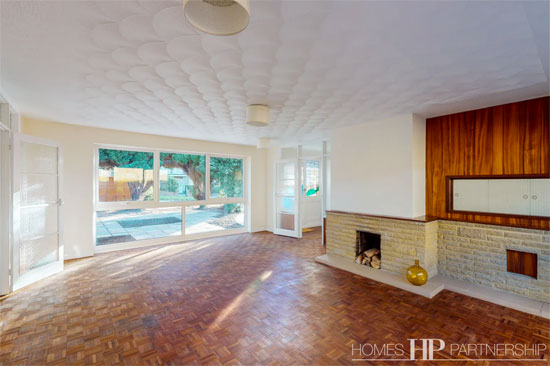 As I said, plenty of glazing within this L-shaped house, which is very 'now'. Everyone wants walls of glass. But beyond the glazing and the design, there is so much more.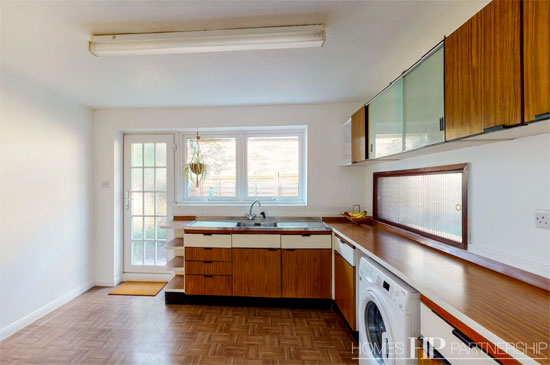 That amazing parquet flooring for a start, which extends across most of the internal space and is a dream to have in place. There's also the fireplaces, the internal doors, the fitted cupboards/storage and of course, the original kitchen. There's a bonus. I keep looking at those ceilings too, which are interesting, to say the least.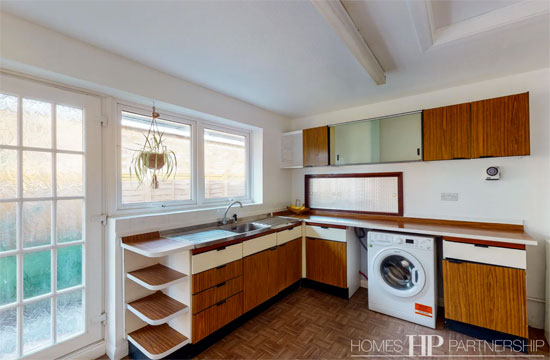 Yes, there is work to do to make it your own. I'm not sure if the bathroom passes the test for the 21st-century buyer and with a house so empty you really need to add the character back in. Light fittings look updated, so I would probably start there.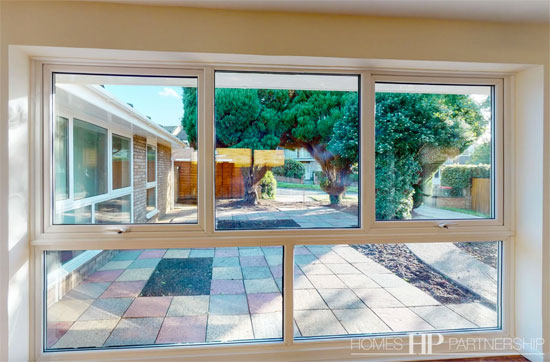 But with the right decor, some period-correct furnishings and some subtle tweaks to the kitchen, then you'll have a dream of a midcentury modern home here.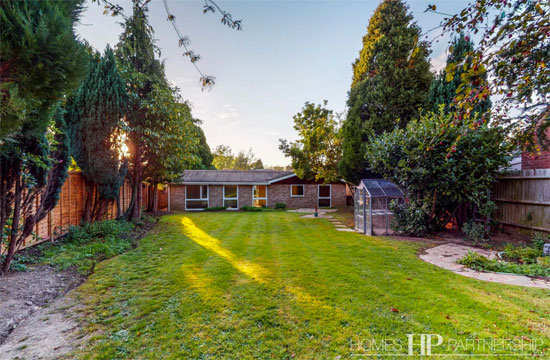 If that's not enough, you get plenty of space as well, both inside and out. Four bedrooms for a start, which might not be evident from the outside.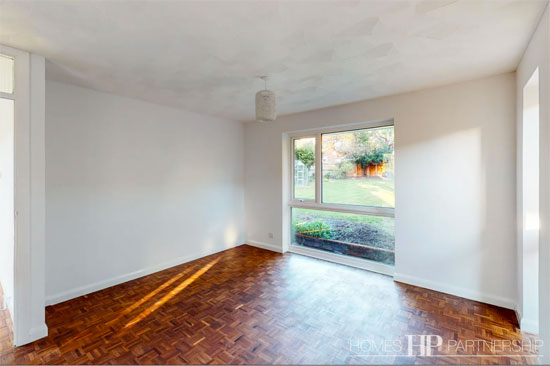 There is also a bright and airy, dual aspect lounge/dining room, a fitted kitchen and breakfast room, the fully-tiled bathroom and an additional cloakroom.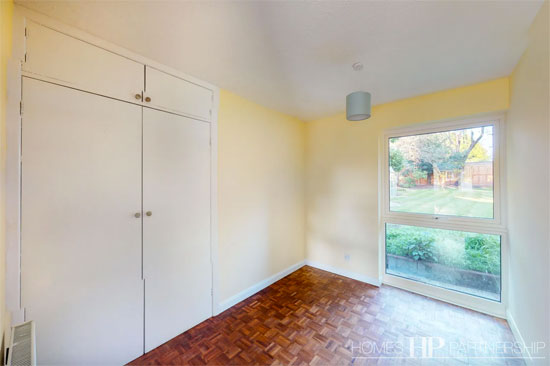 Outside the front garden is described as 'low maintenance' with paving and beds, a driveway provides parking for several vehicles and there is an integral garage with power and light and a door into the entrance hall.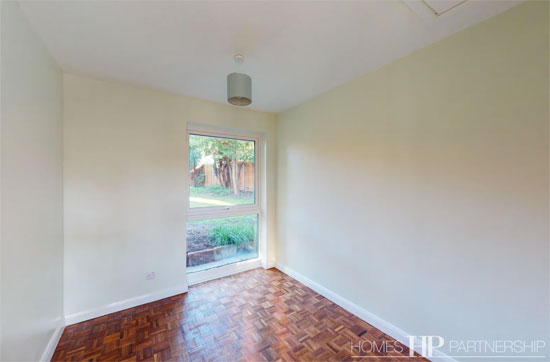 The rear garden is mostly laid to lawn with a 'decorative' patio area, bed borders, plants and trees. A good size too.
Fancy it? If you can see potential here you will need to make an offer of over £600,000.
Images and details courtesy of Homes Partnership. For more details and to make an enquiry, please visit the website.