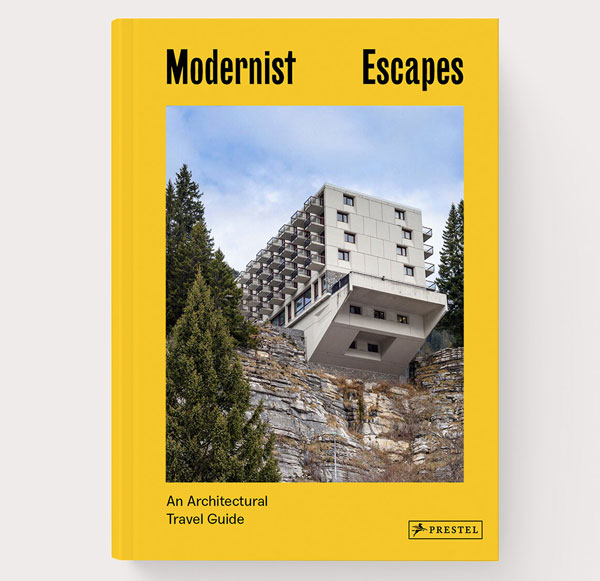 Likely to be another must-have, Modernist Escapes by Stefi Orazi is coming your way and available to pre-order now.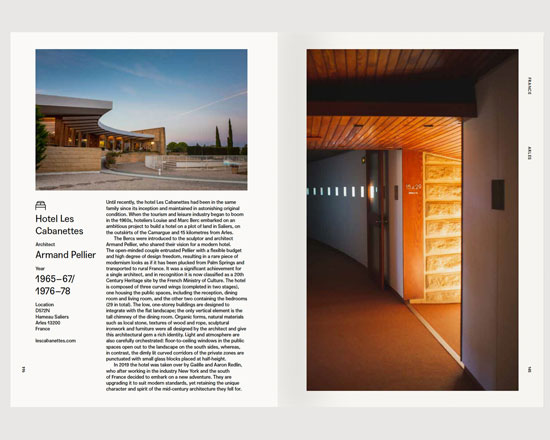 Yes, she's very prolific. Not that I am complaining, as all of the previous books by Stefi have been excellent pieces of work. If you missed them, those are Modernist Estates: The buildings and the people who live in them, Modernist Estates – Europe and The Barbican Estate. Do check them out if you haven't previously.
Now there's another, but this time going off in a slightly different direction. Yes, we are still in the realms of modernism, but this time the angle is seeing modernist buildings from all over the world that are open to visit or even stay at.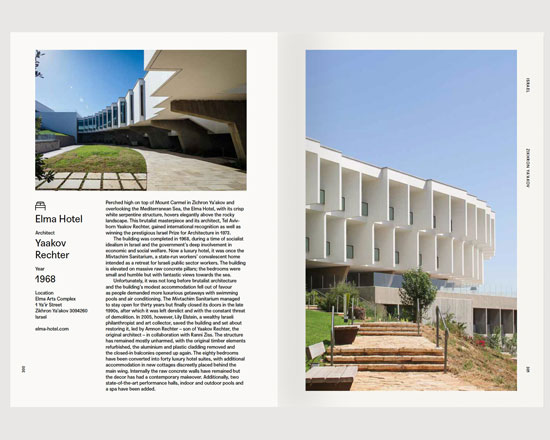 That's something I have touched on with this site both in the holiday lets section and the Airbnb finds. But this is a far more glossy affair.
Check out remarkable buildings designed by famous architects–from Alvar Aalto to Charlie Zehnder. 36 in total from across the globe, taking in everything from Brutalism to Bauhaus.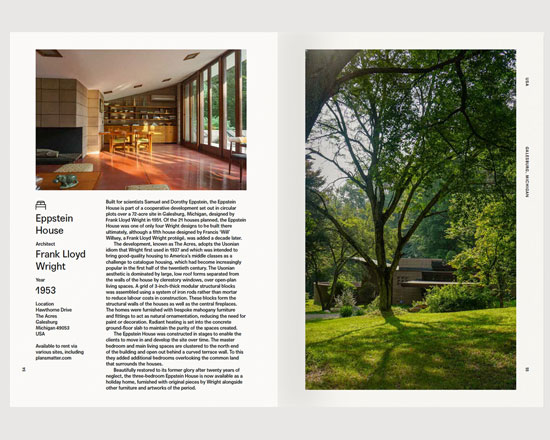 Each has been picked out by Stefi Orazi because they are open for visiting, with some available for overnight stays. Full-colour photographs of the exterior and interiors of each building highlight key details, such as the pebbled lobby and bar of Gio Ponti's Hotel Paro dei Principi in Naples, Italy, or the luxurious terrazzo, marble, and gold leaf accents in Patrick Gwynne's family villa, Homewood, in Surrey, England.
Alternatively, spend the night in Valentina Audrito's villa in the Balinese jungle or look out over the Wingecarribee River gorge in Harry Seidler's residential masterpiece in Joadja, New South Wales.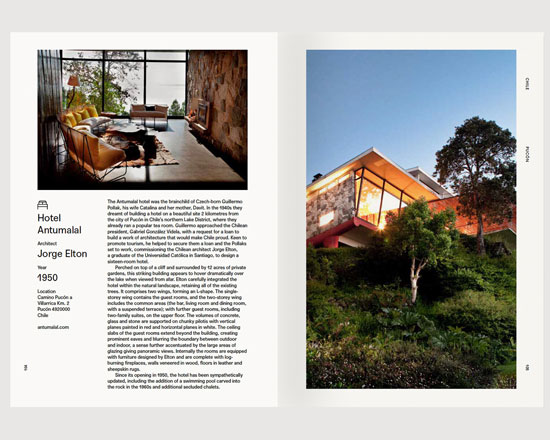 All of those photos are supplemented by informative text which offers visitor information and insights into the building's history and background. If you re looking to travel and modernism is your thing, this is the book for you.
Prestel is the publisher of the 336-page book, which you can pre-order now directly from the writer's own site for £30. Note that you can get £5 off that price with code ROLLON2021 too. Stock is expected at the start of March 2021.
Find out more about the book at the Things You Can Buy website