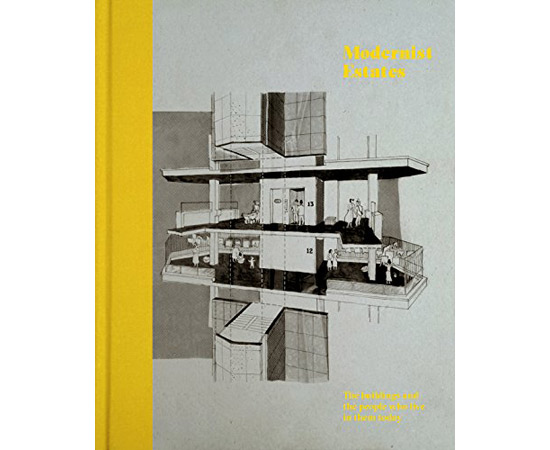 Not content with doing some wonderful art, Stefi Orazi has now turned her attention to books, specifically with Modernist Estates: The buildings and the people who live in them, which is published by Frances Lincoln.
The book isn't out for a while, but it is available to pre-order now. So if you are the organised type, this is very much for you.
As for the book, that covers 192 pages and is described as 'inside look at remarkable and sometimes controversial estates in Britain and their impact on the lives of their communities'.
21 modernist estates (and residents of each) are covered, including iconic builds like the Barbican, the Isokon, Balfron Tower and Park Hill. For each one, you'll get an overview of the building, architects, historical and political context, along with interviews and contemporary photography, plus an insight into what it's like to live on a modernist estate today.
The book is published on 3rd September 2015, but is available to order now, selling for £25 in hardback.
Find out more at the Amazon website