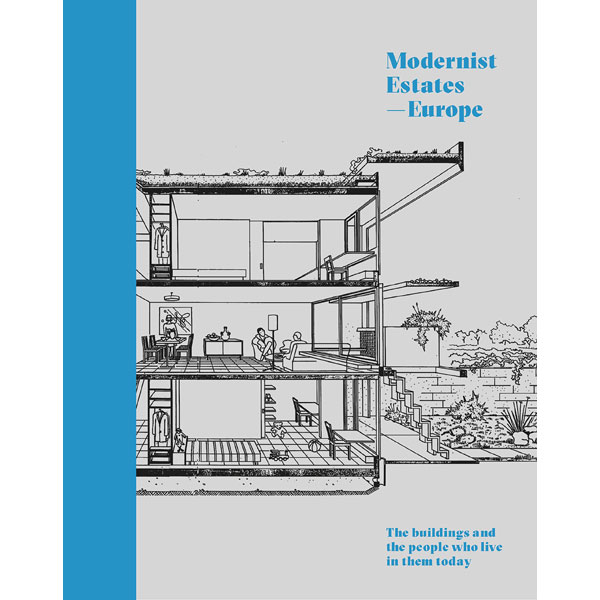 Remember the wonderful Modernist Estates book from as few years back? Well, a sequel is coming. Modernist Estates – Europe by Stefi Orazi.
A sequel or a companion piece, take your pick. It's probably both in truth. What I do know is that you can pre-order the book now, but you will have to wait until February 2019 before you get a copy. If you like to plan ahead, you can do just that.
The pre-order page also offers a synopsis of the new volume. It says:
From the pre-war Viennese Werkbund Estate (designed by the likes of Gerrit Rietveld and Adolf Loos), the post-war Swiss Siedlung Halen (by Atelier 5) to more recent builds such as the Medina Complex in Eindhoven (Neave Brown), Modernist Estates: Europe showcases 15 housing schemes through archival and contemporary photography, alongside a series of interviews with current residents.
The book takes an inside look at how these estates are inhabited today and the differences and similarities between estates across Europe.
Pretty much what you would expect of the 192-page book and if you enjoyed the first volume (as I certainly did), then you will probably want to pick this up. £25 is the price, with the pre-order link below if you need it.
Modernist Estates – Europe: The buildings and the people who live in them today by Stefi Orazi at Amazon