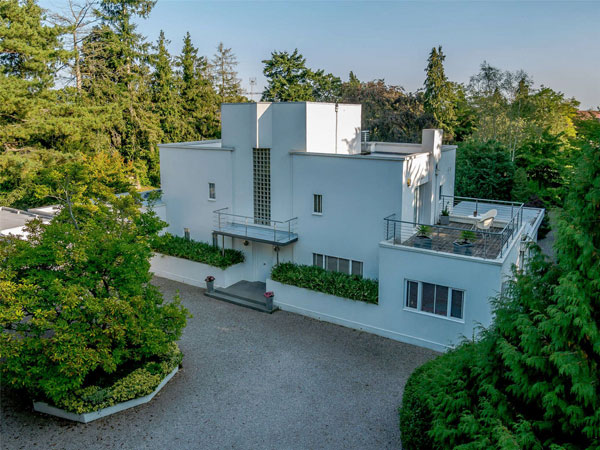 Huge thanks to the current owner for letting me know about this 1920s Thomas Tait modern house in Newbury, Berkshire.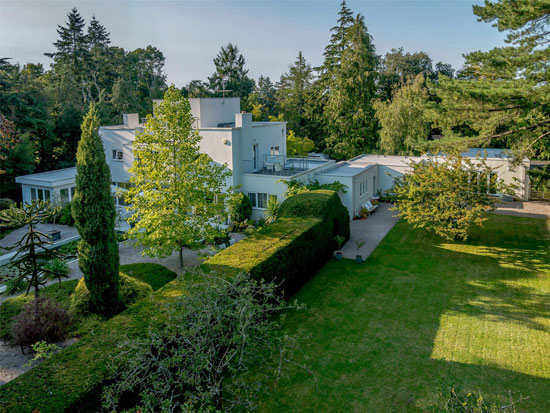 It's quite a house and one that hasn't had the best of time in the relatively recent past.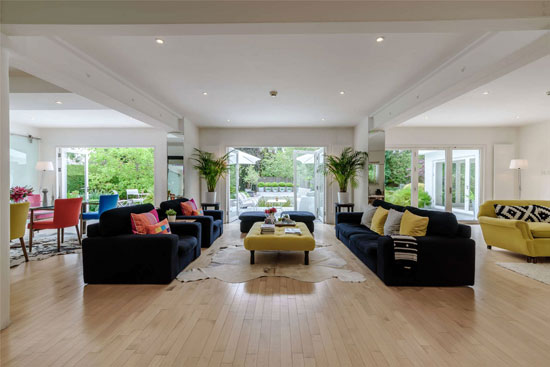 It was last on the market back in 1999 and if you look down the page you can see just what a mess it was in. The red-tiled roof and plastic cladding from top to bottom pretty much sum it up.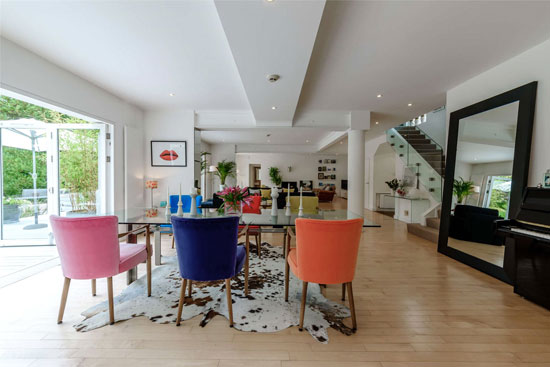 But according to the current owner, the 'massive potential' of The Haven (that's the name of the house) was obvious. With the help of architect Mark Talbert at Stoutheart, they set out to try and restore it to something like its original state, but with an interior that would work for a modern-day family. I think it's fair to say that original details weren't exactly plentiful.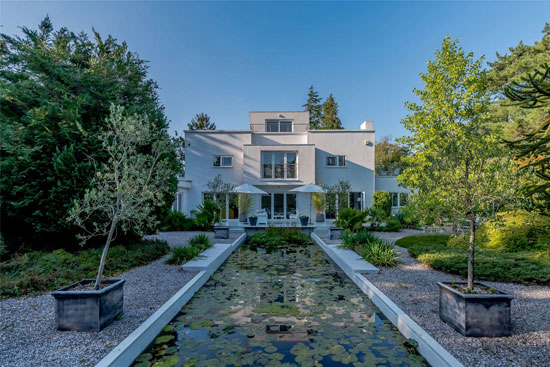 Which is a shame as this is a house of some note. The Haven was designed by Thomas Tait, who is perhaps better known for the Unilever Building in London and the pylons of the Sydney harbour bridge. It dates back to 1929 and was but for a local doctor who owned a considerable amount of land in the area.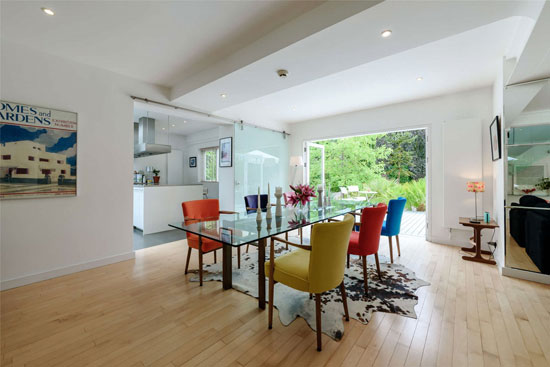 It was a significant and radical piece of architecture at the time, featuring in several publications at the time including Country Life and the cover of the Ideal Homes Exhibition brochure 1933. The two black and white photos below are from its original press.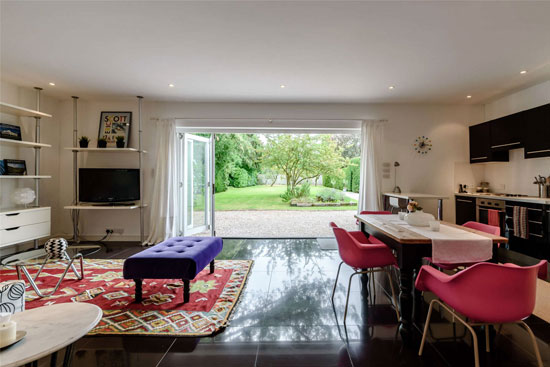 As you might have noticed from those pictures and the modern-day images of the agent, this is a house that now has an increased footprint from the one built in the late 1920s. As I hinted above, the internal layout and finish are much-changed too.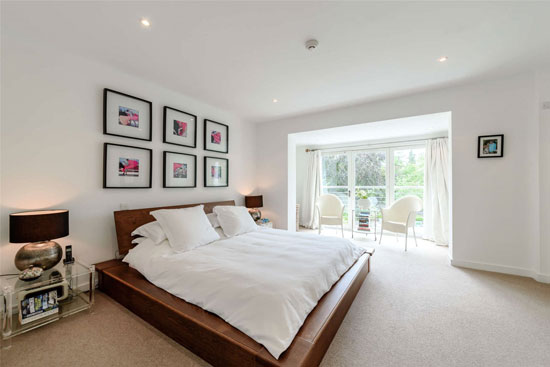 According to the seller, Thomas Tait's grandson, who was putting together a portfolio of his grandfather's work, loved the finish and to be honest, it appeals to me too. When a house has been maintained over several decades, it's a shame to see the period details ripped out and thrown on a skip.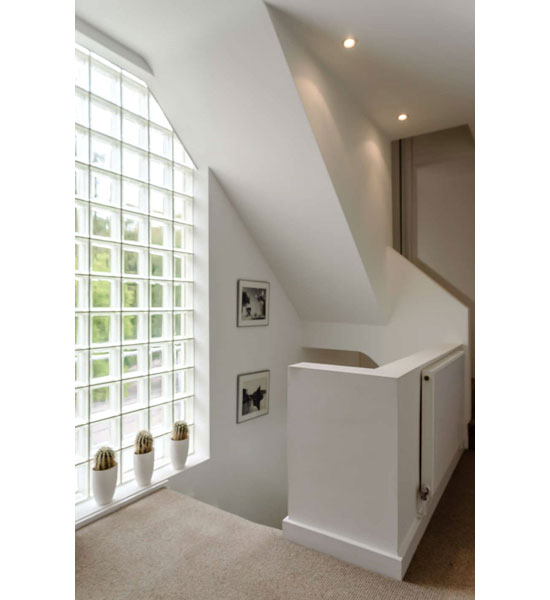 But some houses don't have those details in place. They have been dumped on that skip a long time ago. When that's the case, it' pretty much a blank canvas. The frame of this notable house has been maintained and the finish inside is fairly neutral. A period house that still works well in the 21st century.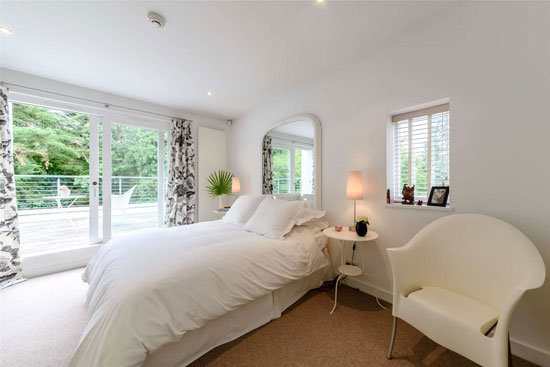 Oh yes, it's also a sizeable house as well, both in terms of the house and its setting, Just under an acre of land surrounds this place.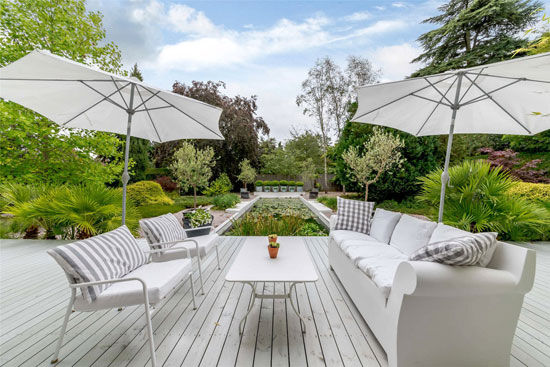 As for the inside, the space there is described as 'versatile' but is certainly plentiful.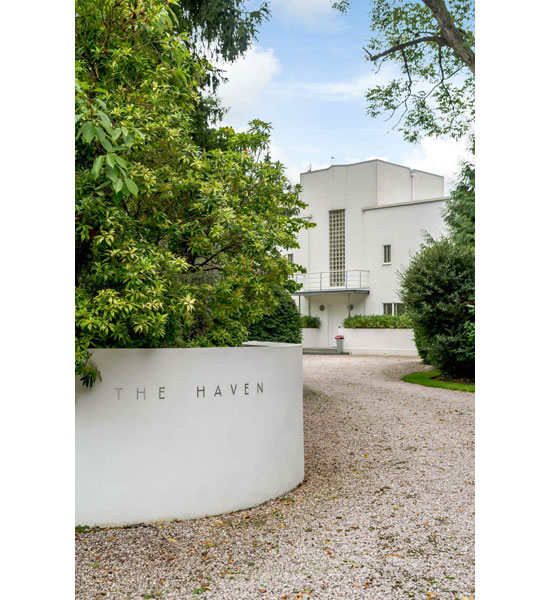 The main part of the house is focused around a large open 'entertaining and living' space with plenty of natural light and a view over an ornamental rectangular canal beyond. That space is broadly split into a dining room, family room and sitting room.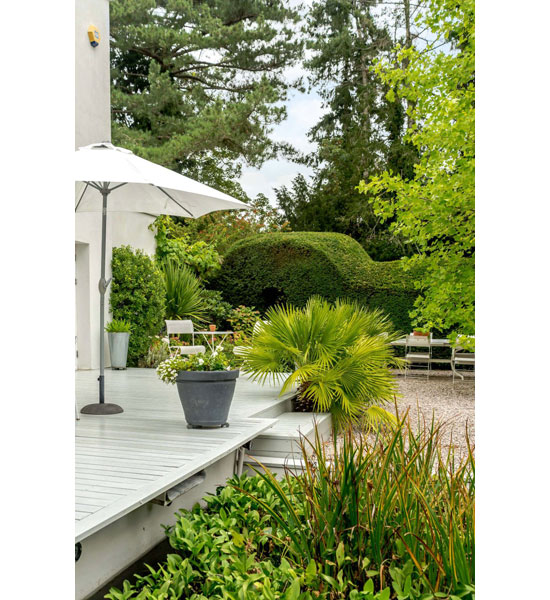 Beyond that is a contemporary kitchen area with larder and utility, a garden room plus a bedroom and bathroom, plus a cloakroom near the entrance.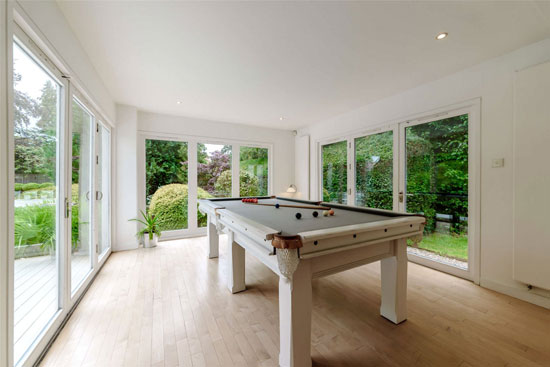 There are two further floors above, which is where you will find most of the bedrooms. There are three 'bedroom suites' with balconies overlooking the grounds below, as well as the second level bedroom with access to the roof.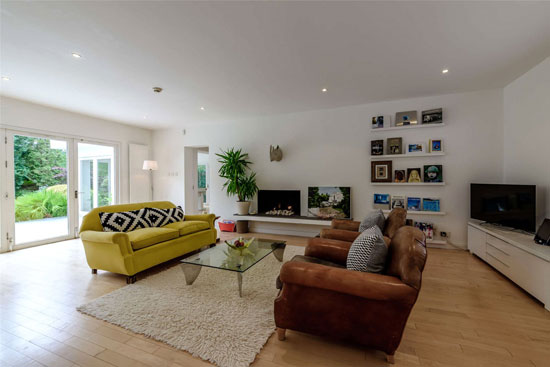 That's not quite all as there's an annexe, described as studio living accommodation, but versatile enough for many uses, from office space to social area. Between that and the main house is a double garage too.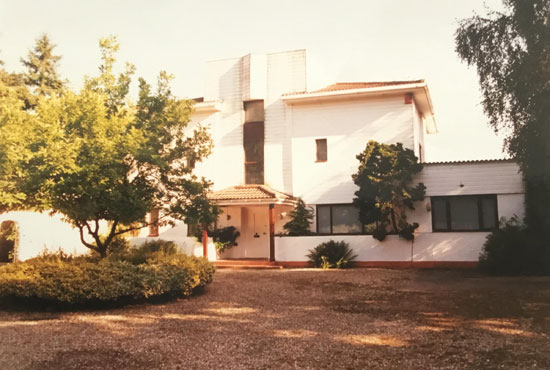 Oh and those grounds too. The Haven is approached via a gravel 'in and out' carriage driveway offering plenty of parking space. The formal gardens are screened by hedges planted back in the 1920s, that canal-shaped pool is out there, as are the well-maintained lawns, trees and planting.
Not cheap with a guide price of £1,800,000, but you really wouldn't expect it to be.
Images and details courtesy of Strutt and Parker. For more details and to make an enquiry please visit the website.