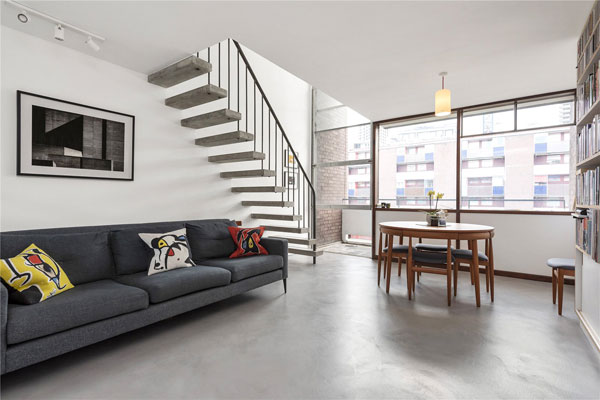 Someone has done a great job with the interior of this apartment in Bayer House on the Golden Lane Estate, London EC1Y.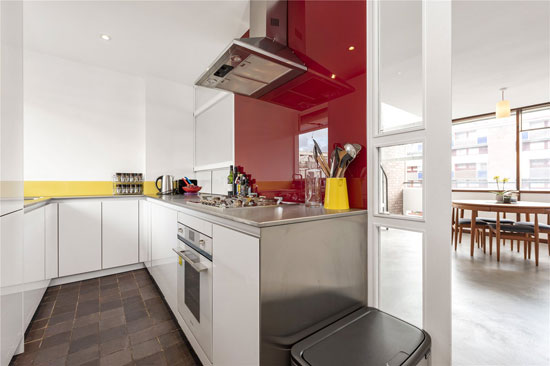 Apartments come and go in this development and to be honest, a good number don't really jump off the page. But this one does, which is a credit to the owner, mixing a 'less is more' philosophy with some neat little design touches.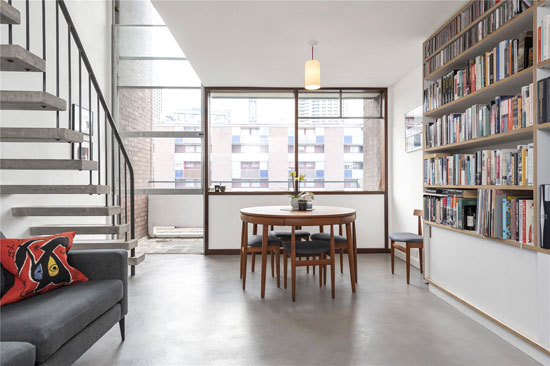 I'm probably saying what you already know here, but the Golden Lane Estate is a pioneering 1950s modernist development and the work of Chamberlin, Powell & Bon. Yes, the people behind the later Barbican Estate. Grade II-listed of course.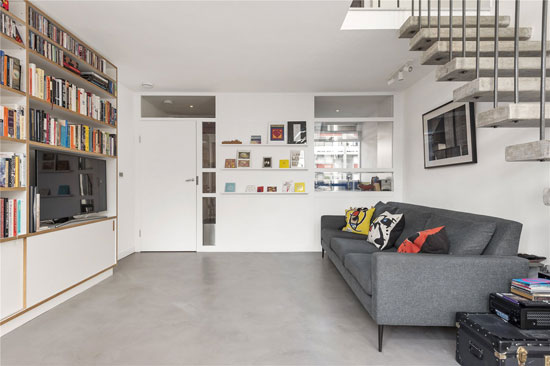 The idea here was to create accommodation for an area that was hit heavily during World War 2. Between 1957 and 1962, the Golden Lane Estate emerged in that space.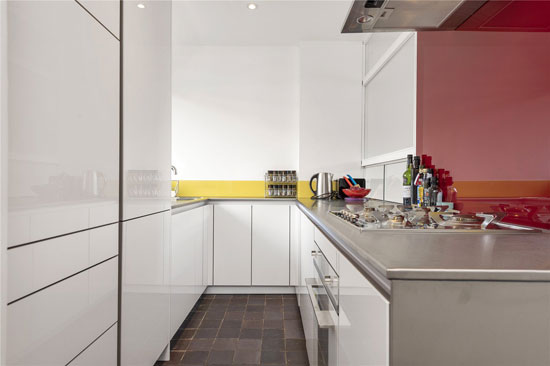 Bayer House is a terrace block, with one end forming a 'T' with Stanley Cohen House on the Golden Lane side of the estate. It contains 30 two-storey maisonettes, with 24 of them two-bedroom units and six being three-bedroom apartments. This is one of the two-bedroom dwellings.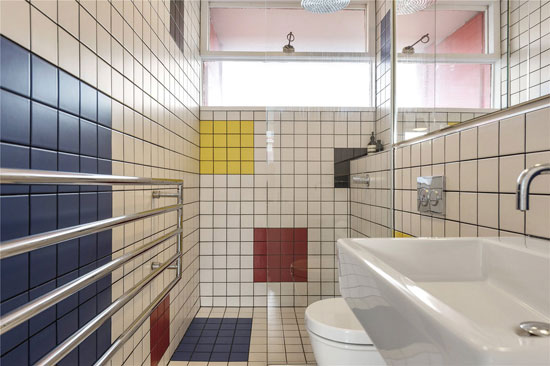 As I said, restored by someone with an eye for design. I love those Bauhaus-inspired splashes of colour in the kitchen and the bathroom breaking up the white finishes. According to the agent, the work was completed with input from an award-winning architect with an interest in the Estate. And it shows.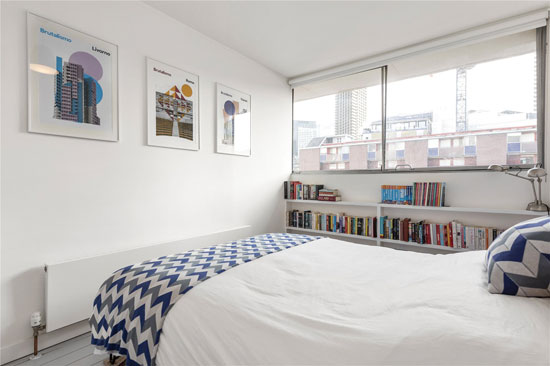 Generally, things have gone back to basics, with some new additions adding to the appeal. Those include a polished concrete floor with underfloor heating, a bespoke stainless steel kitchen worktop and a new bathroom suite.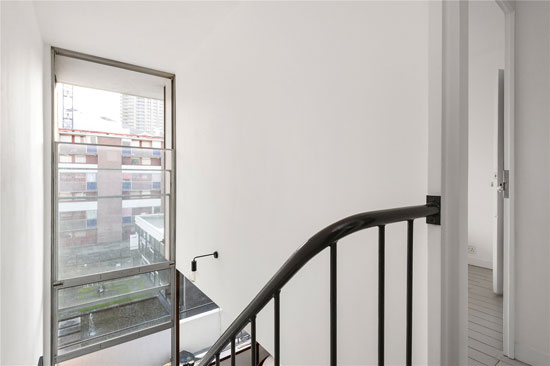 But the key original features are still in place, such as the open tread staircase and the original counter-weighted window system which these flats are renowned for.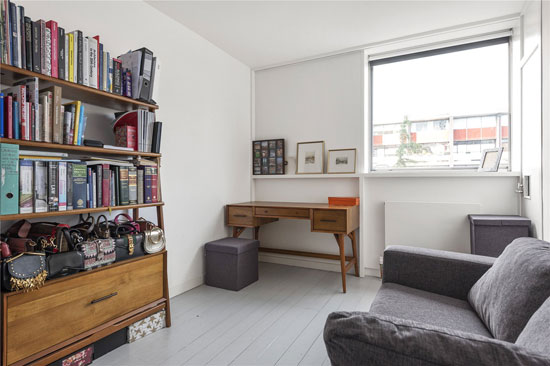 The accommodation is laid out over the second and third floors, with the second floor hosting the large reception space, with the kitchen to the rear of it. There is also a balcony off the reception too.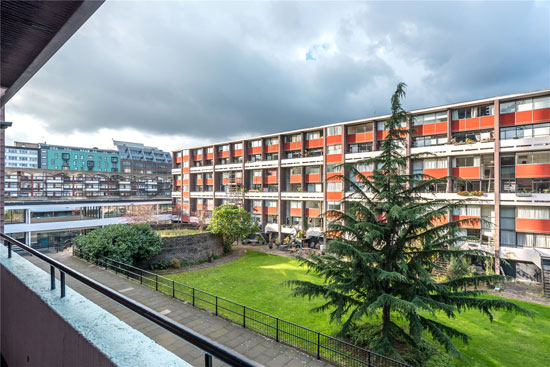 Head up that lovely staircase and get to the two bedrooms in this place, the bathroom some more balcony access.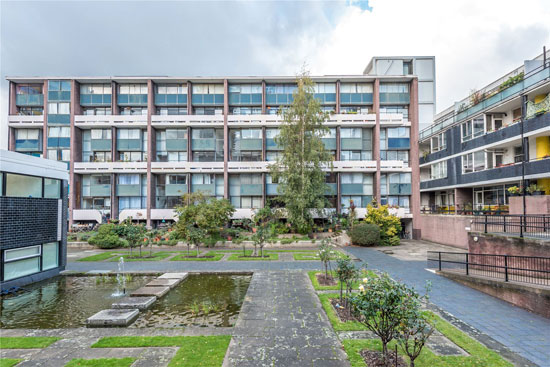 All of which adds up to a very stylish living space that looks as modern now as it did all those decades ago. If you see this as your next home, the guide price is £750,000.
Images and details courtesy of Dexters. For more details and to make an enquiry, please visit the website.