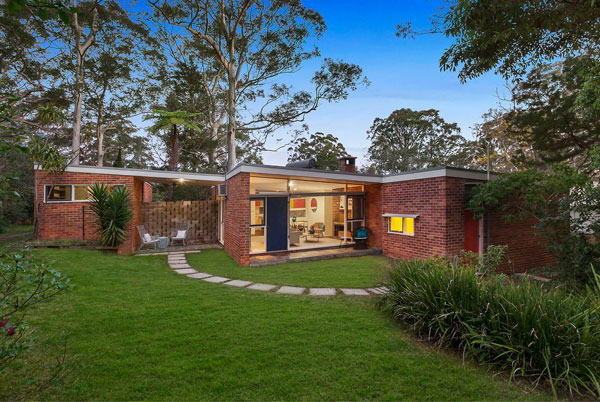 Not just a 1950s Harry Seidler midcentury modern house in Warrawee, New South Wales, Australia, this is also a time capsule.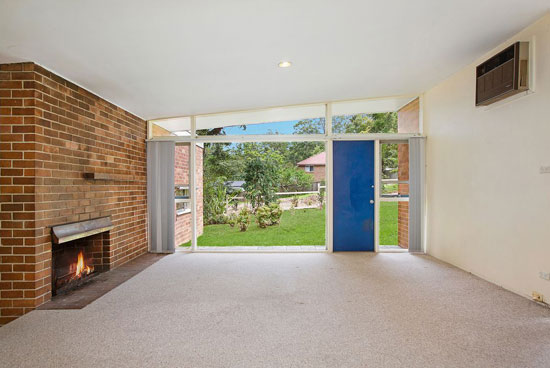 Yes, an untouched Harry Seidler looking got a new owner. What are the chances? Slim, I would guess. Which is why this one is likely to be bombarded with offers ahead of the final 'expression of interest' date next month.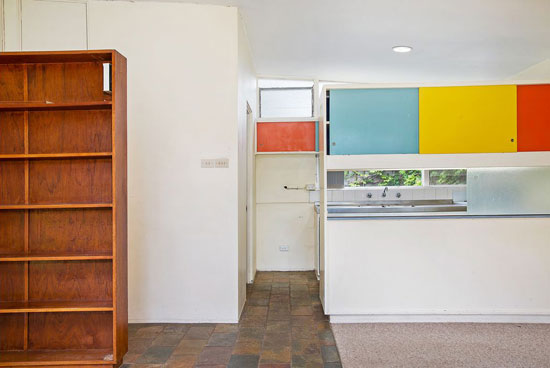 Of course, it's a stunning piece of midcentury modern architecture from one of the most noted modern architects in Australia. Seidler was inspired by the people he worked and studied with, including Walter Gropius, Marcel Breuer, Josef Albers and Oscar Niemeyer. This house isn't quite up there with some of the classics from those people, but there are plenty of modernist touches inside and out there are desperately in need of maintaining.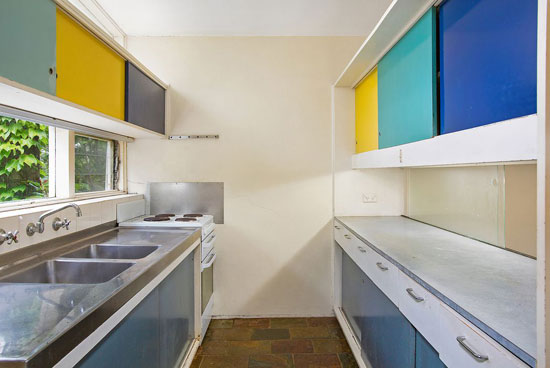 As I said, one that dates back to the mid-1950s and with very little obvious change looking at the photos. Eye-catching details are everywhere, including the walls of glass, the vaulted ceilings, the brick feature walls, built-in furnishings and a dream of an original kitchen complete with vintage splashes of colour.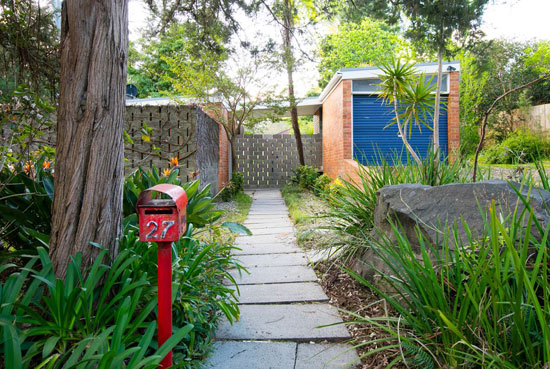 But it does need work. I think I would describe it as needing a 'lift'. A freshen up throughout, a check of the utilities, some appropriate furnishings and you have a dream of a midcentury modern house that will surely only gain in value over time. Anything other than an uplift would be almost criminal. I can't believe anyone would consider ripping this one out.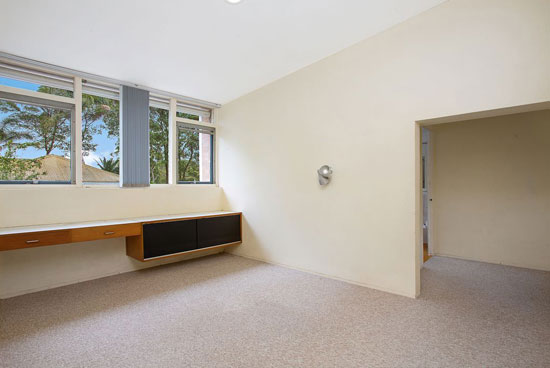 As for the living space, you get an open-plan living and dining area complete with the fireplace set into a brick wall, the original 1950s kitchen with its bold cabinetry and a patio area just beyond.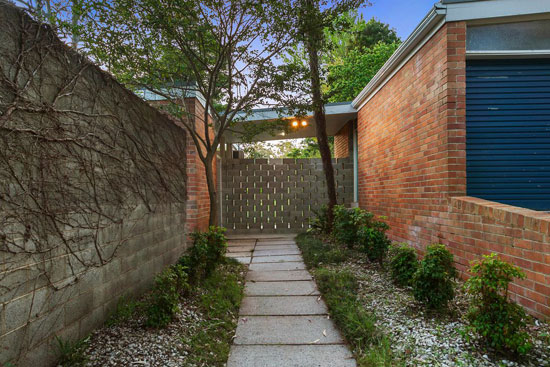 There's a 'step down' area that is set aside for the bedrooms. Three 'substantial' bedroom suites here, all with built-in wardrobes, built-in cabinetry and study areas. The master also has an en-suite, with two 'neat and tidy' bathrooms also present.
At the other end is a covered area, a workshop and the garage, as well as the garden, a mix of lawn, terrace and courtyard. The garden looks reasonably substantial judging by the photos.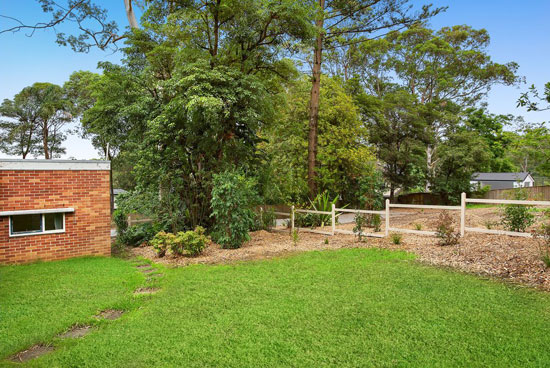 No price given, you need to contact the agent for a guide and if you want to show an expression of interest in this one, you will have to do that with the agent by 5pm on 23rd April 2020.
Images and details courtesy of realestate.com.au. For more details and to make an enquiry, please visit the website.
Huge thanks to Lisa for the tip-off on this one! Note that the only other Seidler I have featured in the past was this stunner on Airbnb.