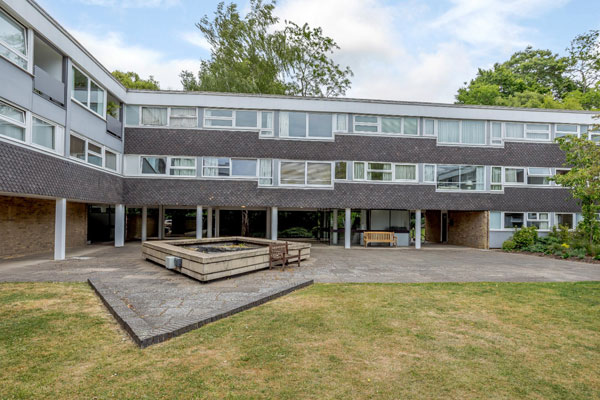 Not sure I would have featured this one if updated, but this renovation project Highsett apartment in Cambridge is a different case.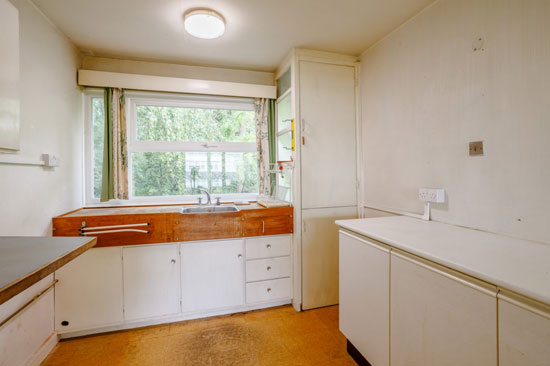 Highsett is a development I have featured a few times in the past, most recently back in 2014 when I featured a townhouse. So not on the site for some years now.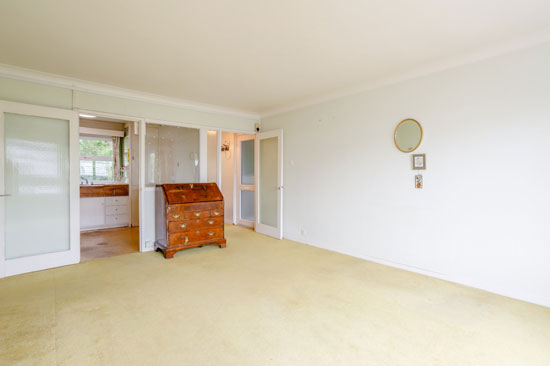 But back now with an apartment on a development from Eric Lyons and the Span company, one that covers four hectares in total and was built between 1959 and 1964. it picked up grade II-listed status back in 1998.
This one is part of the 'quadrant' that intends to mimic a traditional Cambridge college courtyard, made up of 31 flats and six duplexes, with 17 houses and 31 townhouses appearing in later phases.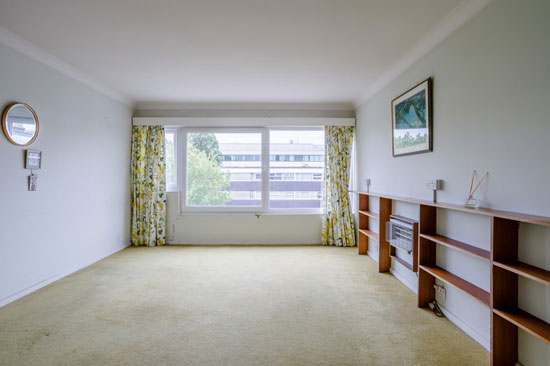 Modern design that was ahead of the curve at the time, it has flat roofs, tiled frontage, white painted timber and extensive glass. Green space at its heart too.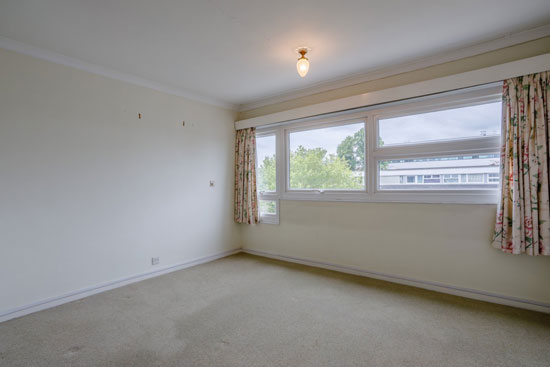 If you want to see what one of the apartments looked like in the early 1960s, have a look at this one, which has barely changed over the decades. Well, maybe the windows upgraded and a lick of paint, but not much else. So a great opportunity here to create something of their own whilst looking after the original features to add in the character.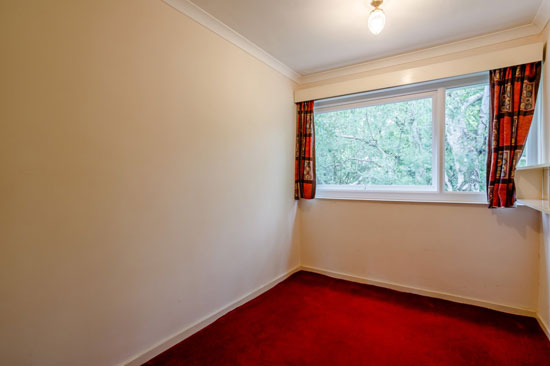 The apartment is on the top floor (so decent views) and is made up of an entrance lobby with 'useful storage' along with a 'generous' sitting room with wall-mounted fire and a part-glazed wall leading to the original kitchen and its 1960s units. That's something you really need to preserve.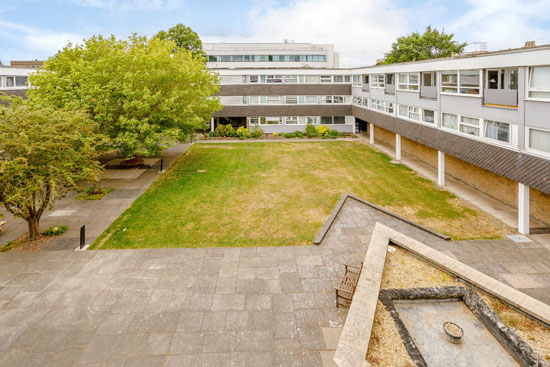 Finishing things off are two bedrooms, both with built-in storage, plus the family bathroom and some storage next to the front door and ground floor bike storage.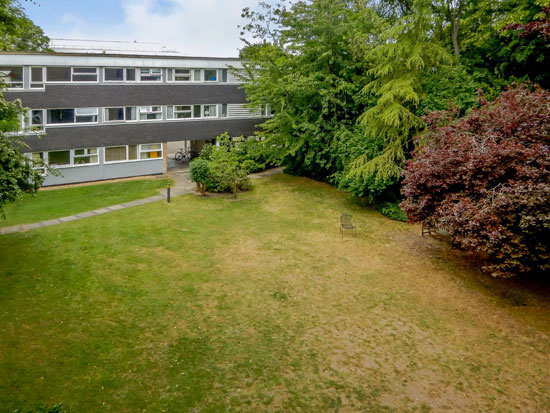 As for the outside, the development is just a mile from the centre of Cambridge, but if you want to stay nearer to home you can enjoy the communal gardens (a Span trademark). Note that you also get a garage as well as access to unallocated parking within the gated parking adjacent to the site.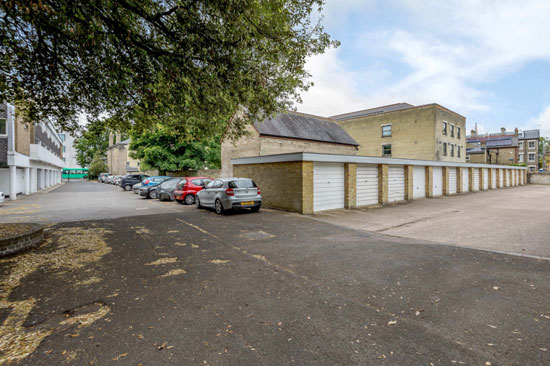 If it sounds appealing, the asking price is £425,000.
Images and details courtesy of Strutt and Parker. For more details and to make an enquiry, please visit the website.