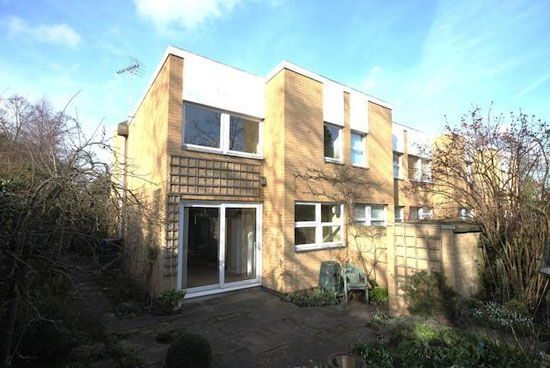 We have featured the grade II-listed apartments in the past, but we have just spotted this 1960s three-bedroom townhouse in the Highsett development in Cambridge, Cambridgeshire up for sale. Certainly worth a mention.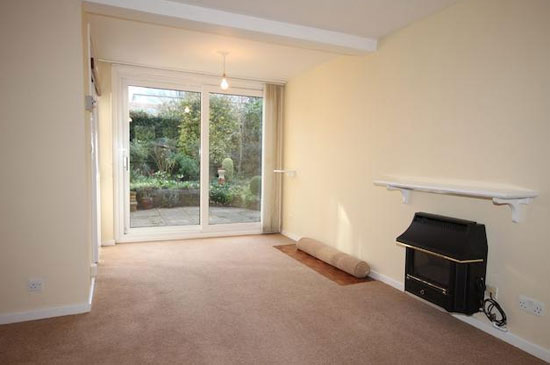 Saying that, it doesn't have the 'wow' of the properties we tend to feature here, but it is an interesting property. Like the apartments, this was built in the early 1960s from a design by architect Eric Lyons (best known for the Span House builds of the time). Like the Span Houses, this is very much forward thinking modernism for the time, with extensive glazing and an open plan layout. it was affordable at the time too, more so than today. But we'll get onto that later.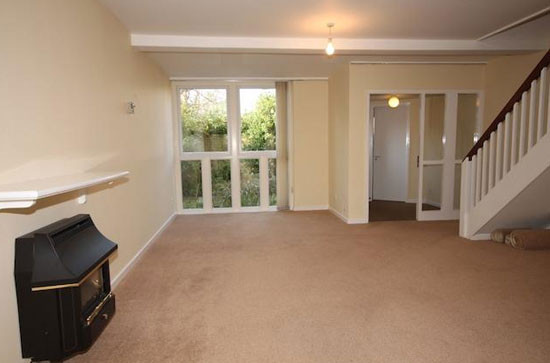 This particular example is a three-bedroom at the end of the block, looking part renovated. Certainly looking clean, but perhaps lacking in terms of some of the fixtures and fittings (kitchen, fireplace and so on). But shouldn't be a tough one to do up to your own tastes.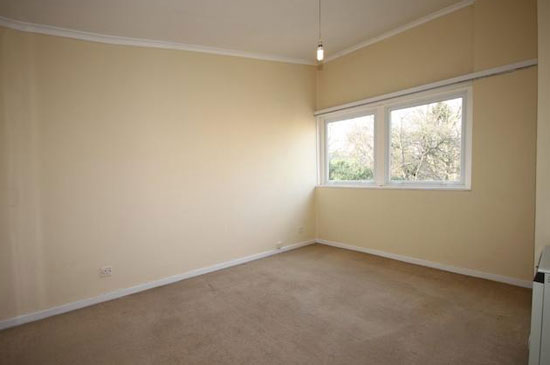 As for space, there is an entrance hall, cloakroom, good-sized sitting/dining room with sliding glazed doors to the rear terrace and garden and a kitchen on ground level. On the first floor, you'll find three bedrooms and a bathroom. Also worthy of note is electric underfloor heating to the ground floor, a garden front, side and rear plus your own garage.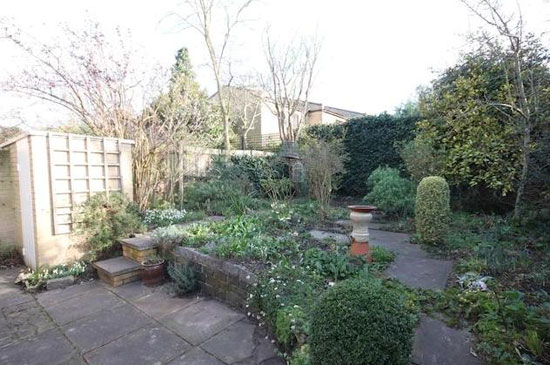 If you want it, the guide price is £575,000, which is a fair jump up on the £131,000 price of 1995 (it's last sale date). That's the UK property market for you.
Find out more at the Zoopla website
Property Location