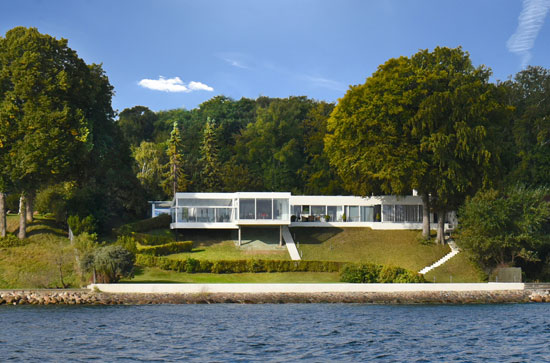 Hard to imagine that this place is coming up to 60 years old. Although part of that might be down to the renovation job undertaken on this 1950s modernist property in Vedbaek, Denmark.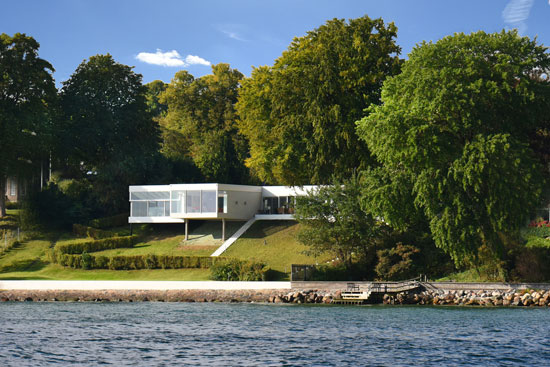 Still spectacular though, modernisation or not.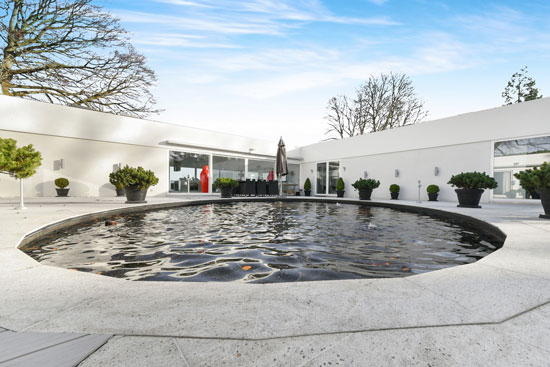 The house dates back to 1959 and sits high on a hill, overlooking the coast and beyond, with its extensive glazing providing 180-degree views that take in the island of Ven the wind farm and the 'beautiful' Oresund Bridge.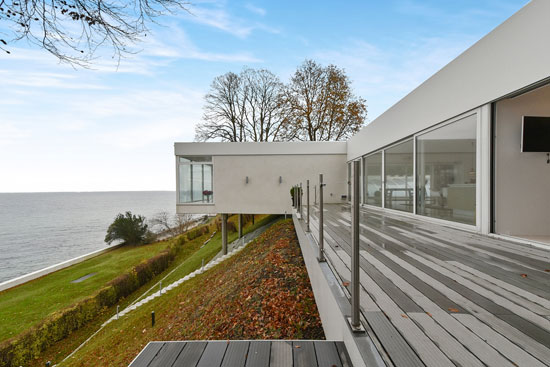 The modernised interior is like some kind of high end showroom. White, open and dotted with designer furnishings, some with a nod to the original era of this modernist gem.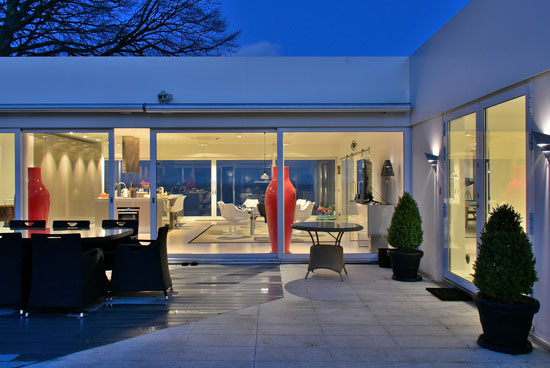 We suspect the interior has always leaned a little this way, but the current occupants have definitely taken it a good few steps further on. This is the kind of contemporary living you see in all the hip interiors magazines, with technology ensuring everything from the temperature to the windows and lights is at your fingertips.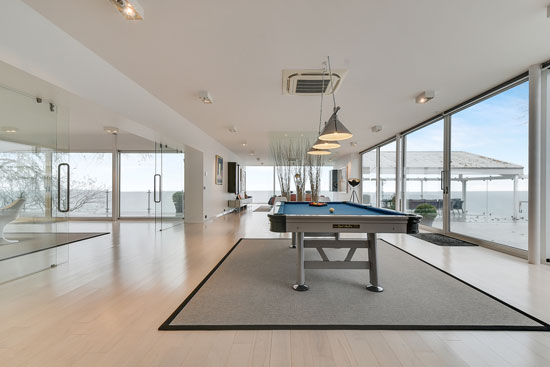 Access is via an electric gate, past a garage with room for three cars. Head up a parking area (with room for another eight vehicles) then past a decorative pool and a granite staircase accesses the main house.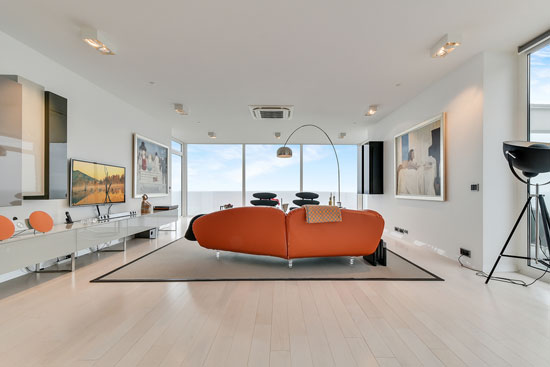 That house is laid out over a single level, with 600 sq. metres of living space to play with.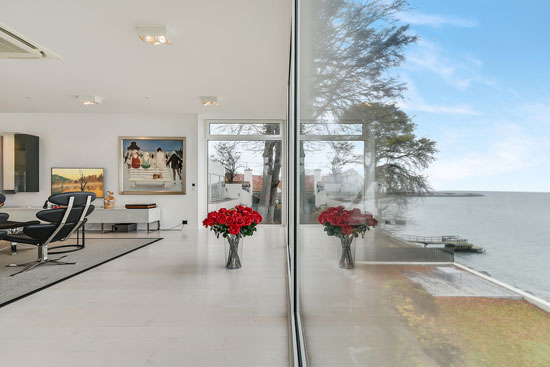 As it stands, the space offers an entrance hall, guest bathroom, cloakroom and a living room covering 100 sq. metres and with access to a covered terraces with heated swimming pool and gym. Further along is a kitchen / dining room, also with access to a terrace.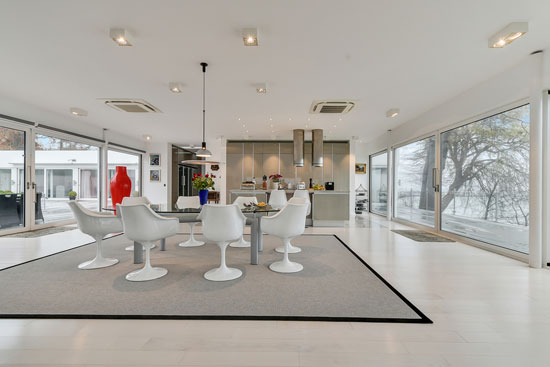 The south wing contains a guest room and office while the north wing has the master bedroom and bathroom with bathtub (with sea views) plus two walk-in wardrobes. Also in this part of the house is a library with fireplace and two further bedrooms with access to an atrium courtyard. A laundry room finishes things off.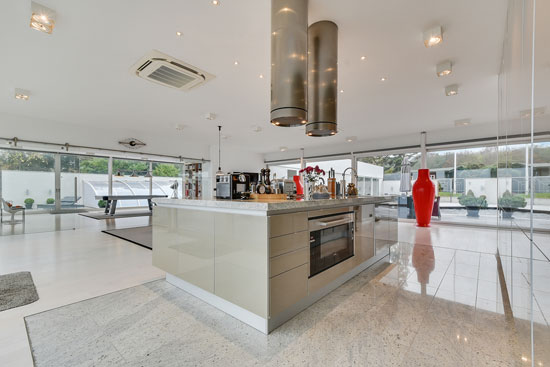 Well, almost. There are also four terraces outside, as well as a guest cottage and your own private beach.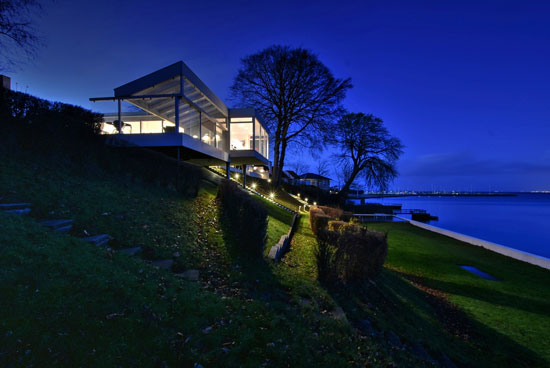 A dream house, without question. If it happens to be your idea of a dream house too then you will need to find somewhere in the region of £6,000,000 to secure it if our reading of the agent's site is correct. If you are serious, email them to confirm the price.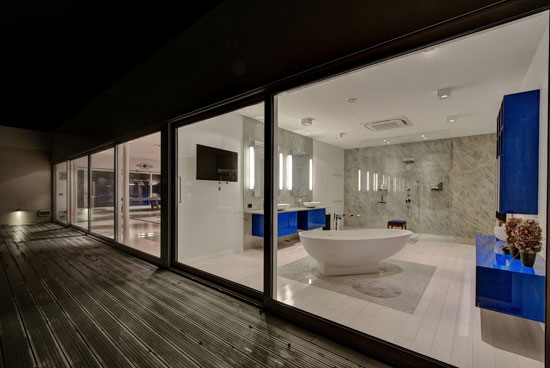 Images and details courtesy of Claus Borg. For more details and to make an enquiry, please visit the website.
Property Location