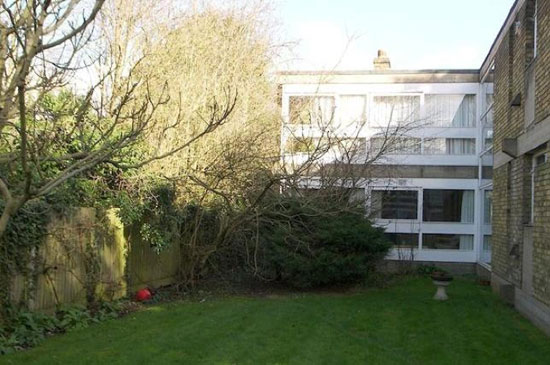 It needs some updating, but this two-bedroom modernist apartment in the grade II-listed Langham House Close, Ham, Richmond, Surrey looks like a rather cool place to work with.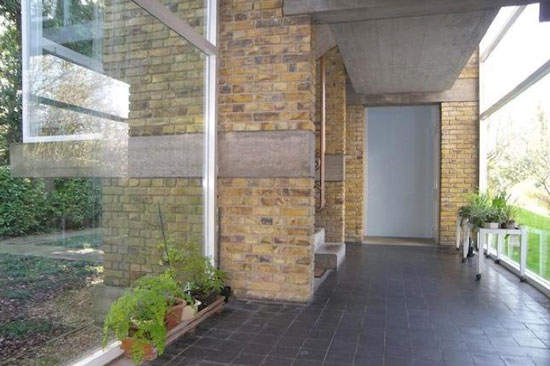 Langham House Close was designed in 1955 and built 1957 and 1958, the work of architects Sir James Stirling & James Gowan. It is now grade II-listed for its architectural importance and is a timeless design. It's amazing that this place is pushing 60 years old.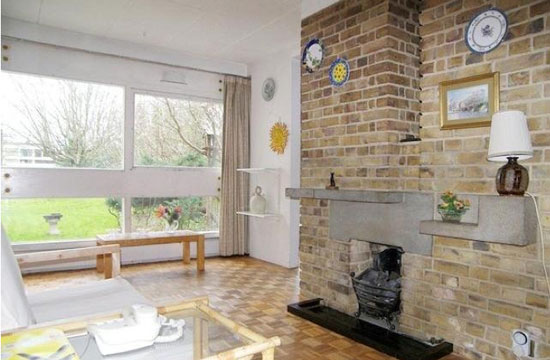 It does need work, but a glimpse at the photos of apartment, which you'll find in one of the garden pavilions, shows lovely wood flooring, full-length windows and exposed brick that looks faithful to the original design. Everything else is probably just decor.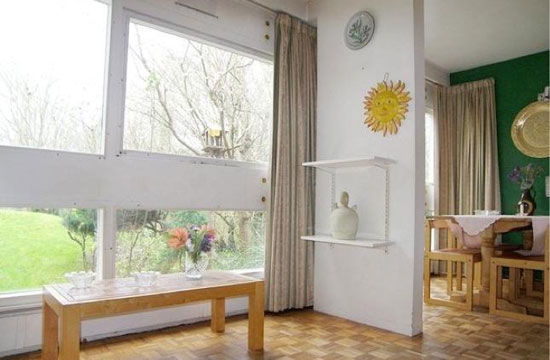 As for space, we're talking an entrance with double doors into a shared hallway with private exterior storage cupboard, then an entrance door into a hallway with storage, a lounge with brick chimney stack, a dining area (overlooking the gardens), a kitchen with pantry/storage cupboard, two bedrooms with storage and a bathroom.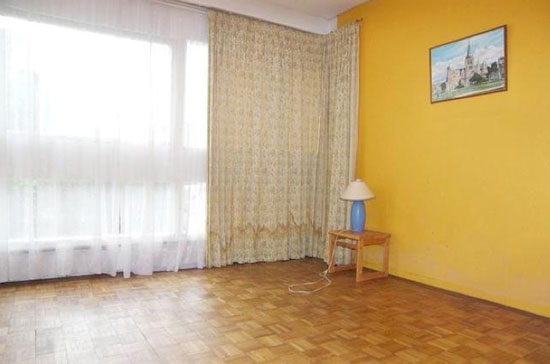 Outside, you get access to the communal gardens, with an end terrace freehold garage available subject to separate negotiation. Without the garage, the asking price is £299,950.