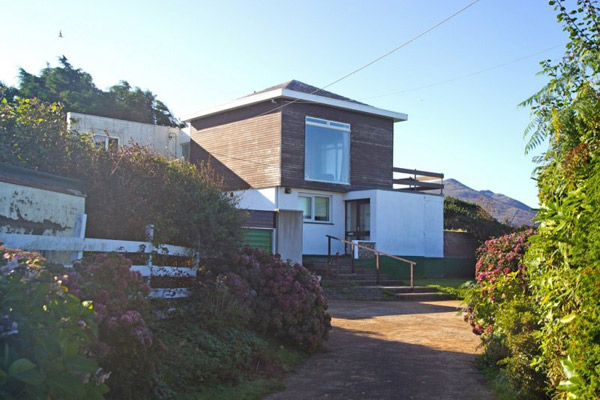 Great views, great interior. This 1970s coastal time capsule in Aberdesach, Gwynedd, North Wales is now up for sale.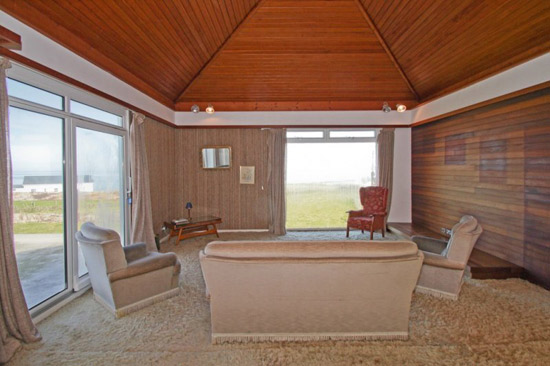 You will find the house on the Llyn Peninsula, offering pretty much everything you would want from a house in that area. A coastal location, the mountains in the background, plenty of land and as a result, great views from every window.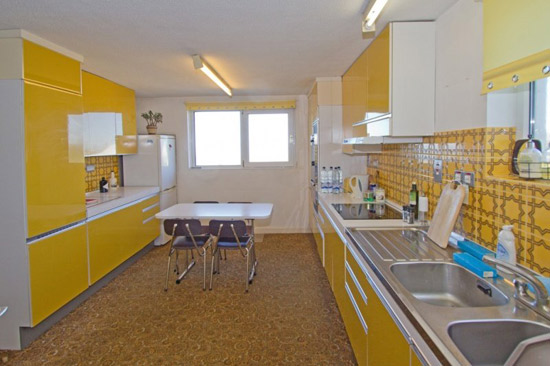 If you were just looking for a holiday home or a relocation to somewhere with great scenery, the house would be worth a look purely on that basis. But this one has another big selling point – that time capsule interior.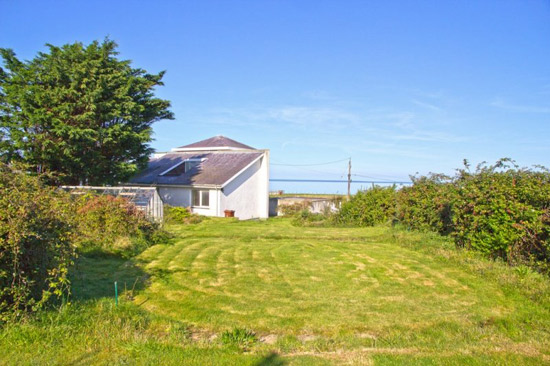 According to the agent, the house was ' built to a high specification in 1974' and judging by the look of it, the house has barely changed since. Well, it has changed in terms of a double glazing upgrade and perhaps an upgrade in heating. But beyond that, pretty much nothing has been touched in 45 years.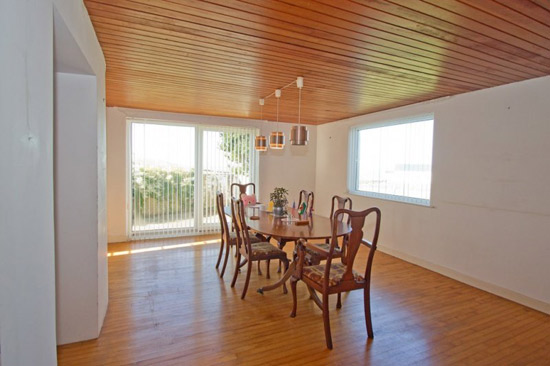 The architecture itself is distinctive and very much of the era, but this one comes into its own once you get beyond the front door. There is so much to take in.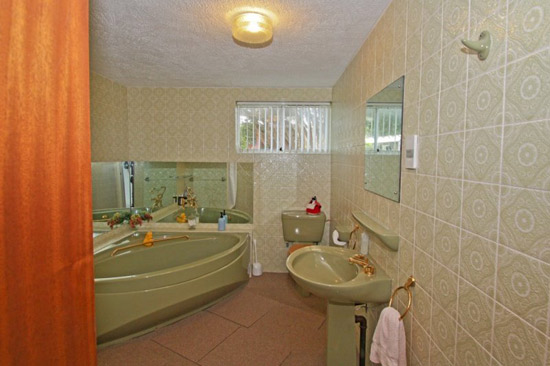 The wood-clad walls, the vaulted ceiling in the living room (again with a wood finish), the shag carpet, the bold yellow kitchen area with retro detailing, the wood-clad dining room and its vintage light fitting and the avocado bathroom (complete with corner bath).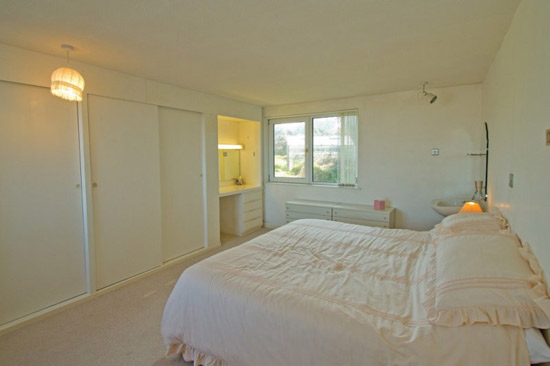 This is a retro dream home from the era, although whether you would want to keep all of it is perhaps dependent on your obsession with that particular decade. The bathroom is interesting, but it's not exactly practical in the 21st century.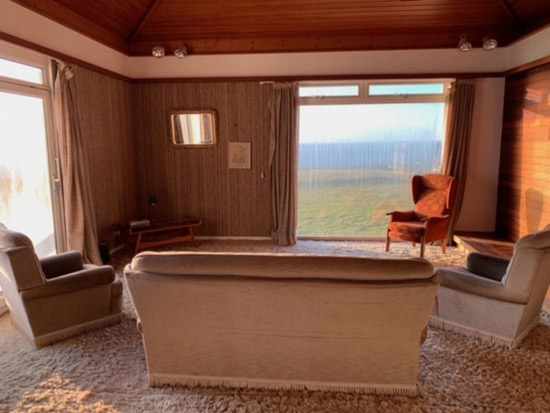 Saying that it would make a quirky Airbnb for someone, especially in light of the location. This part of the world gets very busy over the summer months. Or you could just make the move here. It's a great part of the world to spend time.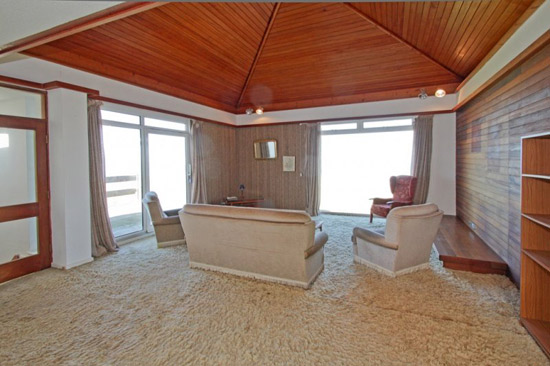 A good amount of living space as well. The ground floor has a 'sizeable' dining room with patio doors leading on to the patio area, that fitted kitchen/breakfast room with an adjoining lobby/utility room plus two double bedrooms and a family bathroom.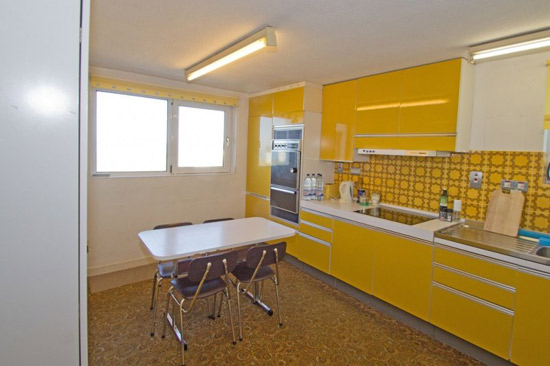 Head upstairs and you get a 'spacious' lounge, with a picture window taking advantage of the coastal views and a sliding patio door taking you out onto the balcony. There's also a third and final bedroom on this floor, as well as a cloakroom.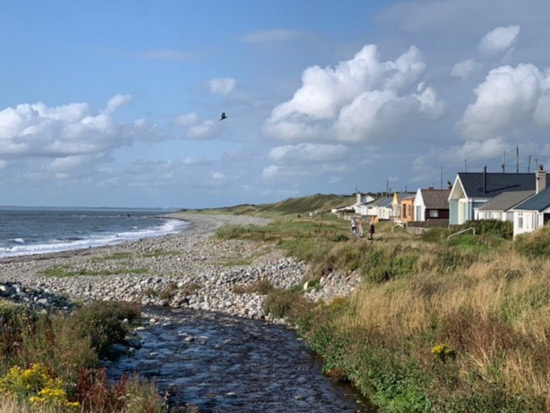 As I said, a decent plot too, with front and rear lawned gardens (the latter also featuring a greenhouse and a timber storage shed), along with a detached garage and plenty of additional space for off-road parking.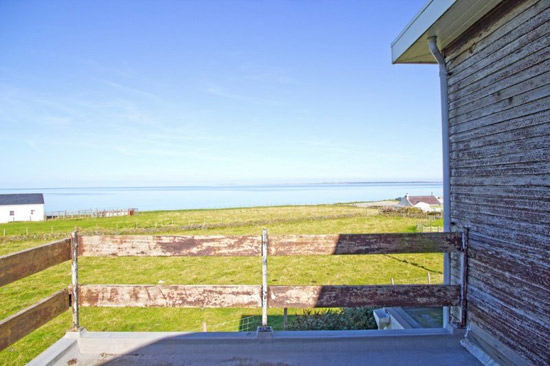 You can see more on there agent's site if you want to know more. The guide price is offers over £399,995.
Images and details courtesy of Dafydd Hardy. For more details and to make an enquiry, please visit the website.