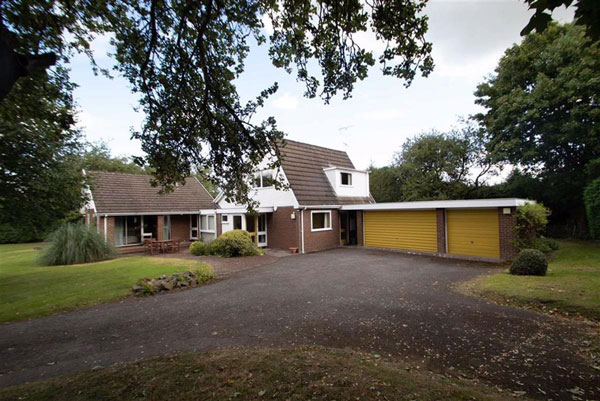 Fancy a trip into the past? This 1970s time capsule in Presteigne, Powys, Wales might be the house for you.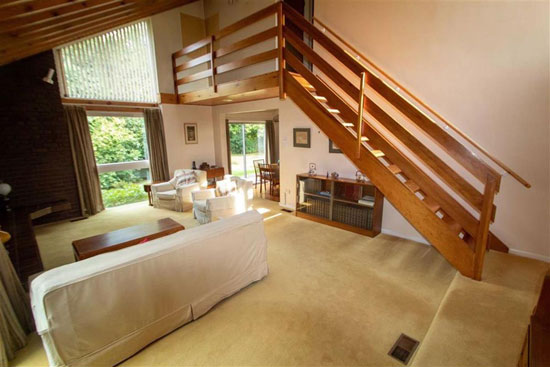 It's a fairly unassuming house and at first glance, I might have skipped over it for something more interesting. But what sells this house is its 1970s interior and the fact that it has barely been touched since it was built. Yes, this is the first time on the market.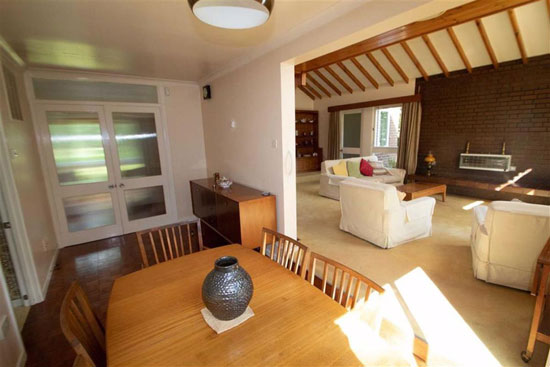 Of course, an interior like this means some money will need spending on an update. Yes, we all love the idea of a time capsule, but sometimes it's not altogether practical. However, it would be a shame to lose this one, which was probably a cut above back in the day.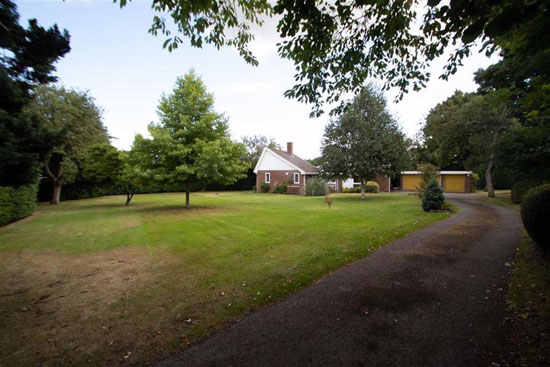 Let's be honest, not many average houses tend to have vaulted ceilings, an open staircase with gallery full-height windows and beams, which is what the main reception of this house offers a prospective buyer. More elsewhere to catch the eye too.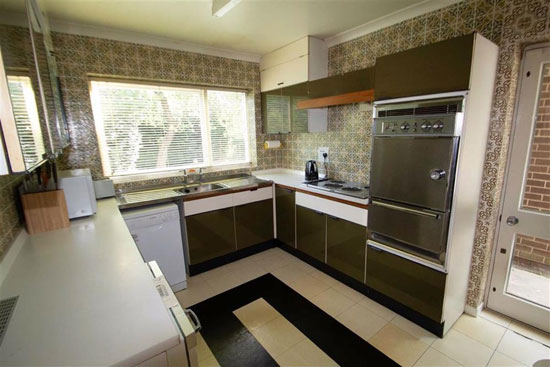 Although that appeal will be linked to whether you love the 1970s or not. If you do, the kitchen is for you. Outside of the microwave and kettle, nothing seems to have changed here. Just look at those tiles and kitchen units. The bathroom too, which is typically avocado.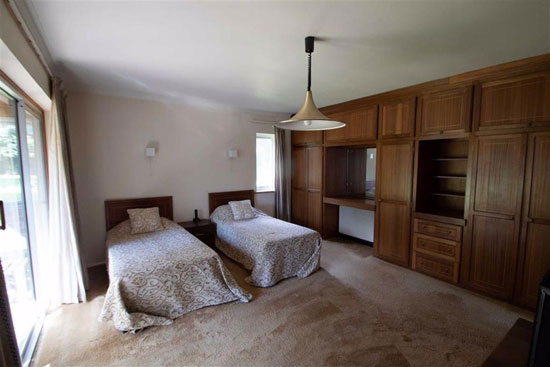 Whether those fitted units in the bedrooms work is another thing altogether. Dark wood hasn't aged at all well. But I do like the light fittings. At the end of the day, it's a mixed bag. Some things have to go, but you might want to preserve at least some of it.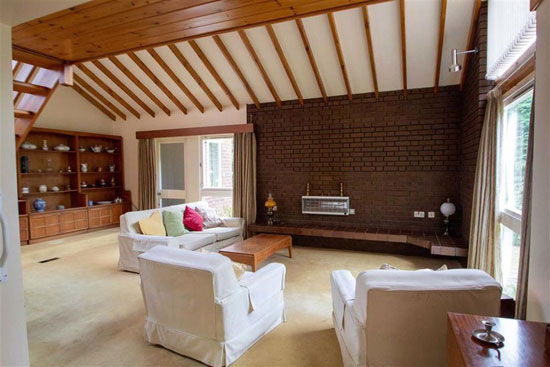 A decent amount of space inside and out as well. The house sits in 0.5 acres of land, with large hedges for privacy too. Go beyond that and you will find the house, which designed by a 'hugely respected local teacher' at John Beddoes School, offering a main building plus annexe.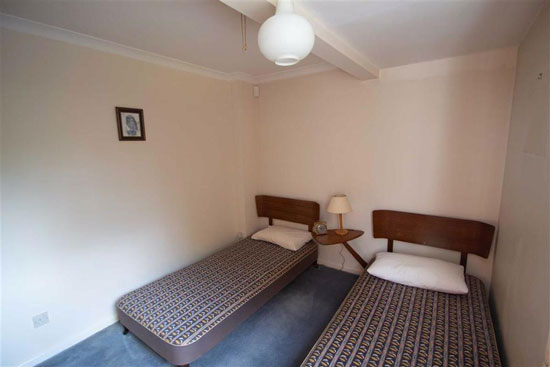 Once inside via the glazed entrance vestibule and hallway, you will find a WC and a study, which could be used as a fourth bedroom if you need it. But a good 'work from home' space if you need one.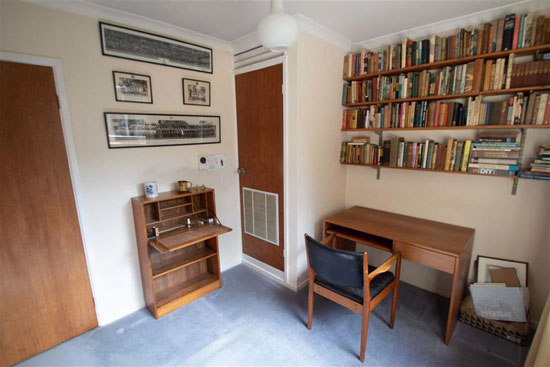 Through glazed double doors you enter into the dining room with a large window, while a single step up leads to the main living room. That's the focal point of this one, complete with exposed brick wall and vaulted ceiling, as well as exposed beams and a 'minstrel's gallery' looking down on to the room below.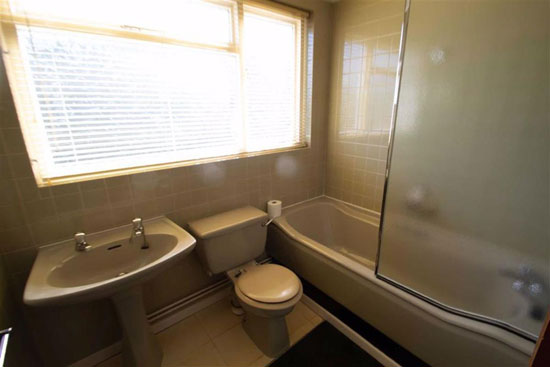 In the corner is the door leading to the annexe or master bedroom suite depending on how you want to use it. There is also a utility room off the inner hallway and then the main bedroom with an open fireplace, which was originally designed as a bed/sitting room for an elderly relative.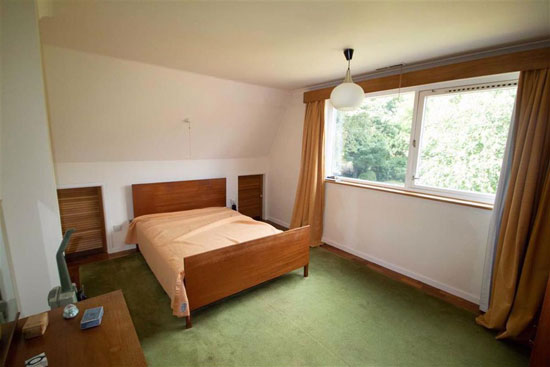 Taking the stairs off the lounge is the first floor with two further double bedrooms and a family bathroom.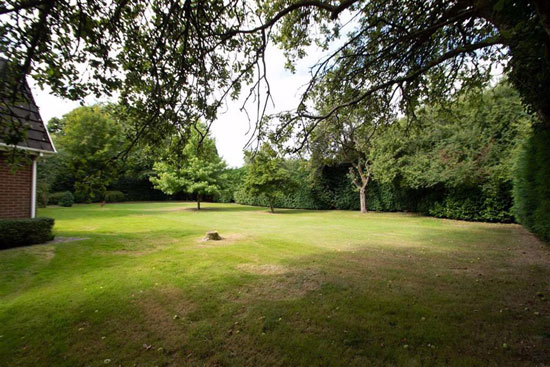 As I said, plenty of gardens beyond the house that is primarily laid to lawn and with mature fruit trees dotted around plus a patio area to the front. The tarmac driveway leads to the parking area for numerous vehicles, with a double garage finishing things off.
Fancy it? You are looking at something like £400,000.
Images and details courtesy of Cobb Amos. For more details and to make an enquiry, please visit the website.