Brutalist renovation project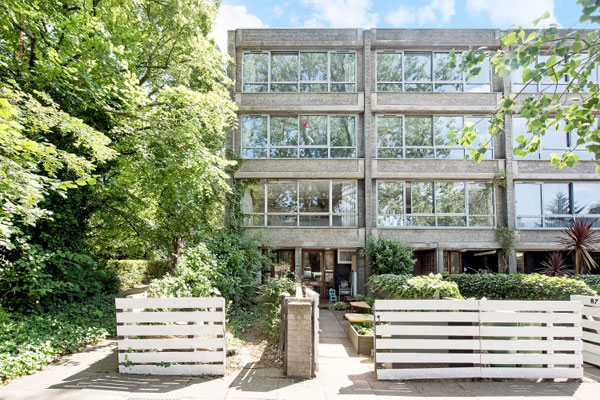 This 1960s Arthur Rubenstein brutalist townhouse in Blackheath, London SE3 is a fascinating project for someone who doesn't mind a bit of work.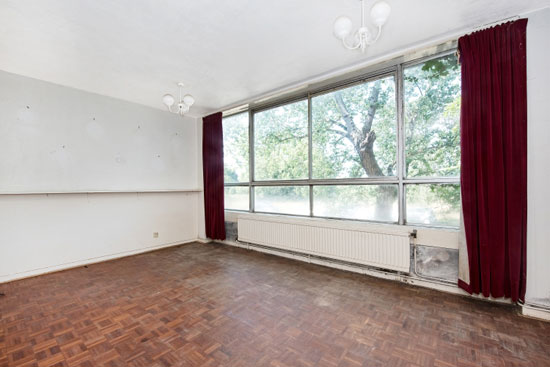 Fascinating for numerous reasons, but the architecture, for me, is the headline act. Huge thanks to Clive for sending this, who rightly points out that you do see a lot of 1960s townhouses, but not many in the brutalist style.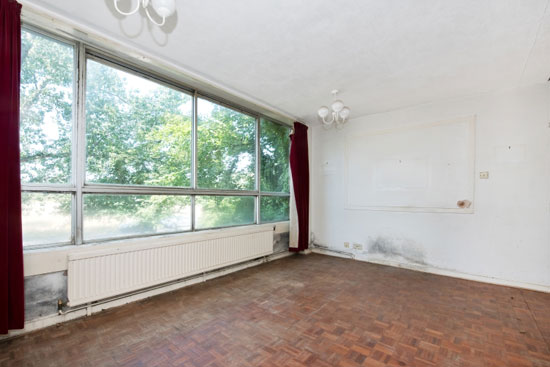 It is part of a 'terrace' of townhouses, all built in an eye-catching, uniform manner. But all very different beyond the front door. You might recall me featuring a fully renovated example back in 2017, which was restored to a very high standard. This is at the other end of the spectrum, although that is reflected in the pricing of the two.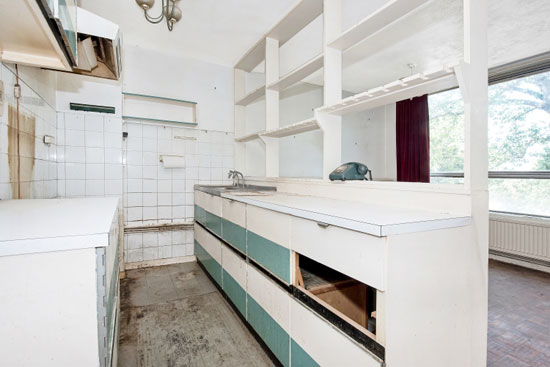 The one here is a complete renovation job. A house that looks to have had no work since the 1960s. Some original light fittings remain, as does the old dial telephone and some wood flooring. But in reality, this is a house for stripping out and starting again.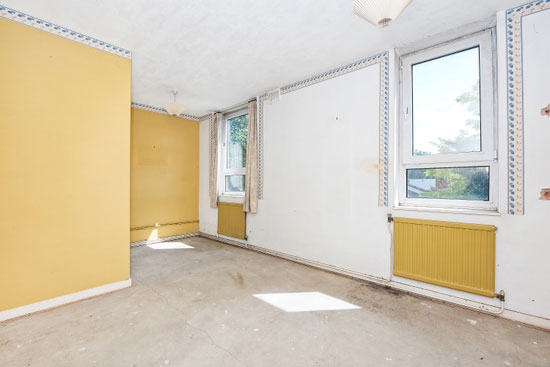 That's no bad thing as it might be easier to do that than work around the odd detail. If you like the light fittings, keep them and re-install them. Maybe see if the wood floor can be saved and restored (I'm sure it could if you are so inclined). But essentially, this is a complete makeover.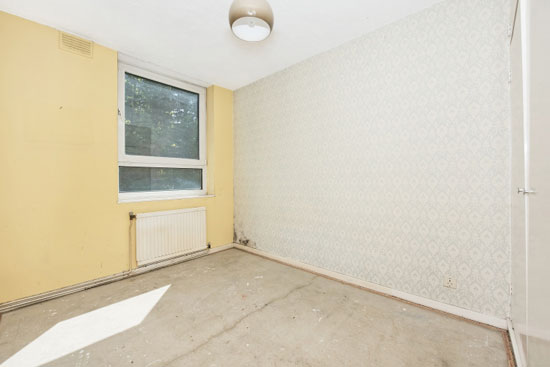 As for space, that's over three storeys and at the moment, is laid out with three bedrooms, with the master taking up the top floor along with the bathroom. The other two are just below, along with the reception room, which is open to the kitchen.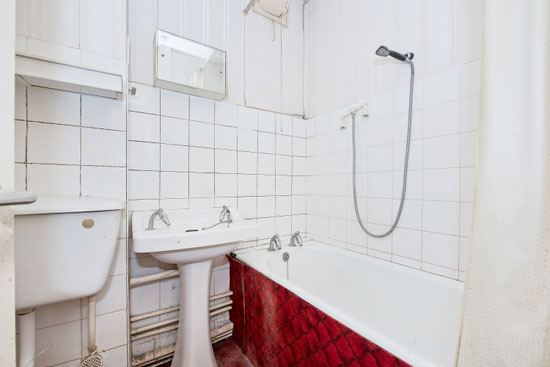 That's not quite all as the ground floor has utility space, a garage and access to some garden. If you want more green space, this one is located on the edge of the heath.
No chain as you might have guessed, with the house on the market for £640,000. I suspect it might shift pretty quickly.
Images and details courtesy of Peter James Estates. For more details and to make an enquiry, please visit the website.