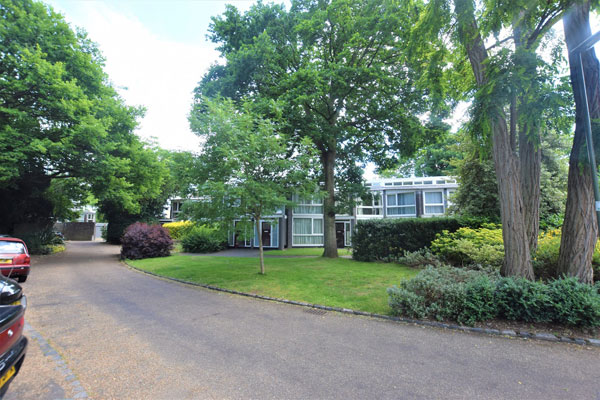 We featured a stunning property on this estate a while back. Perhaps it could be inspiration to update this 1960s Span House on the Templemere Estate, Weybridge, Surrey.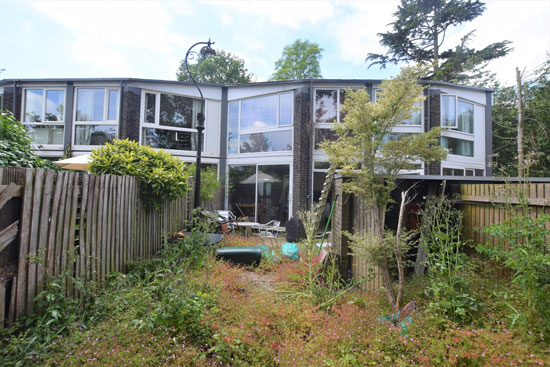 It's actually more refurbishment than restoration, but if you check the house on the link above, you get an idea of just what you can do here. Although it's perhaps worth noting that the previous one was a larger four-bedroom house.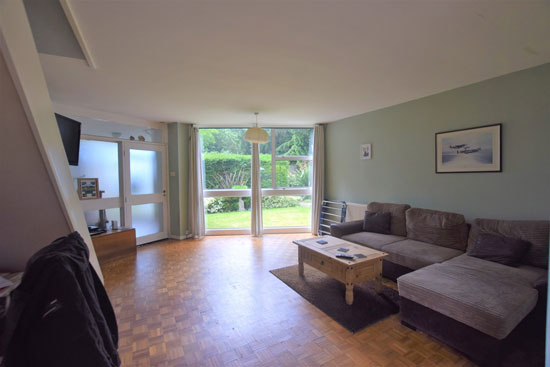 This mid-1960s, Eric Lyons design isn't looking its best. The agent mentions that the house was previously let out and you do wonder how long that's been the case. A look at the back garden bring the word 'unloved' to mind. But this is far from a lost cause.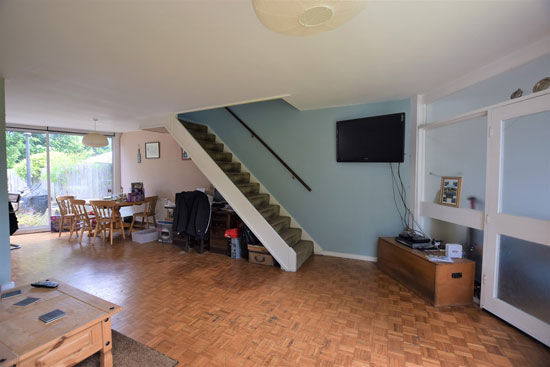 The key design features are still in place. The windows, the wooden flooring and the open plan staircase for example. But elsewhere it a mix and match of styles and colours that really don't sit well together.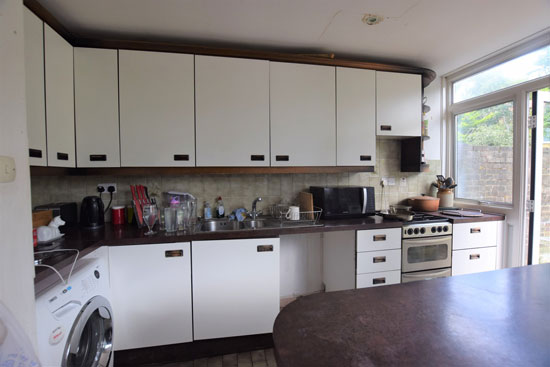 It really needs someone to come in with a vision and a passion for this kind of place to bring the house back to its best. It will definitely be worth the effort.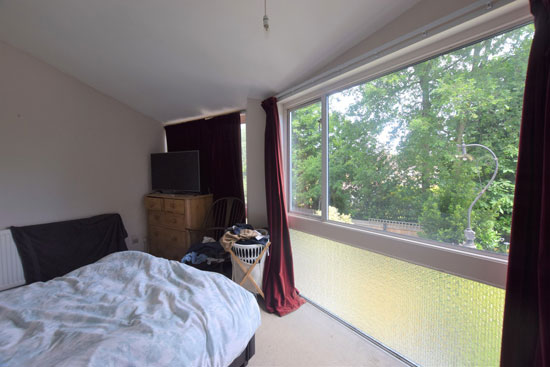 If you do that, you can enjoy a house with 'sizeable' hallway, open plan double aspect living / dining room with that original parquet flooring, a kitchen with garden access and upstairs, two double bedrooms, one single bedroom (with vaulted ceilings) and the bathroom.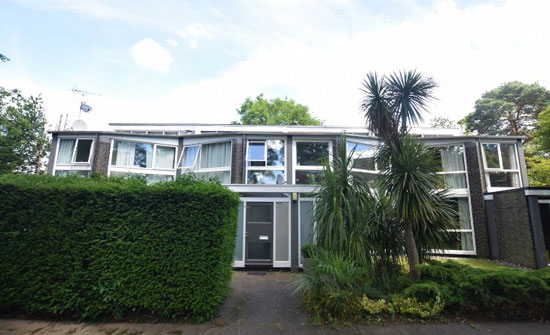 You also get a secluded garden with a double brick shed and a nearby garage. Of course, all of the housing is set within a 12-acre space with landscaped gardens, communal lawns and woodland and a share of Henry VIII's Broadwater Lake. But note that there is an annual fee to pay for upkeep.
Before you consider that, you will need to find the asking price of £475,000.
Images and details courtesy of Purple Bricks. For more details and to make an enquiry, please visit the website.
Property Location