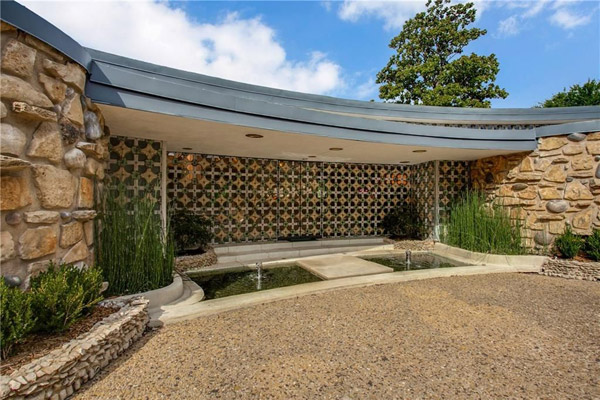 There is nothing understated about the 1960s Eddie Parker-designed The Round House in Dallas, Texas, USA.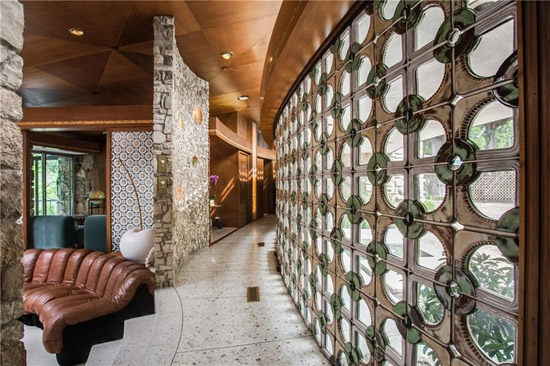 Which is why I love this one so much. It dates back to 1962 and was designed by Eddie Parker, who was a protege of Bruce Goff, with this design taking inspiration from the latter.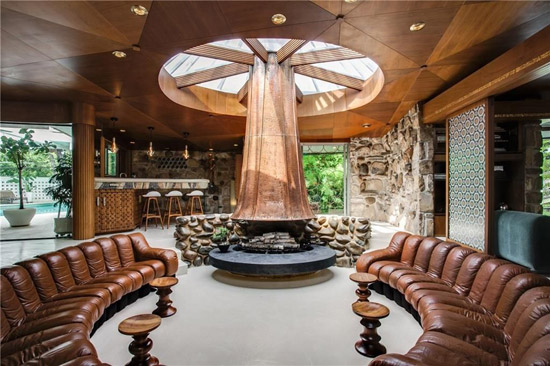 Described as an 'architecturally significant Mid Century Modernist retreat', it sits in half an acre of land and is quite a presence within it. Of course, the name isn't just randomly selected – the 'roundness' of both the house and much of the interior is also an eye-catching feature.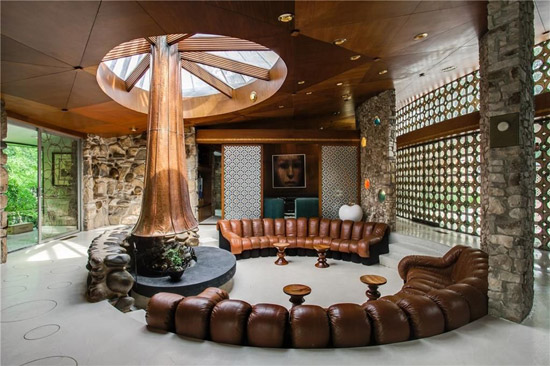 But it isn't the only notable thing about the house. Yes, it has been modernised here and there, but many of the original details remain. Ok, they might be a little OTT for some tastes, but for me, they really help to set this one apart.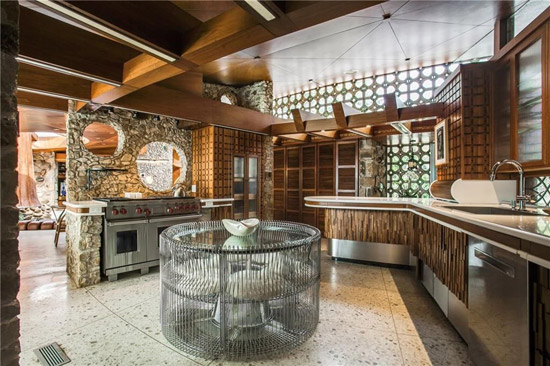 Those details include the rather grand entrance, the patterned wood ceilings, the internal stone walls, the decorative interior walls (as well as some external ones), that amazing conversation pit with jaw-dropping fireplace and the original bar for example.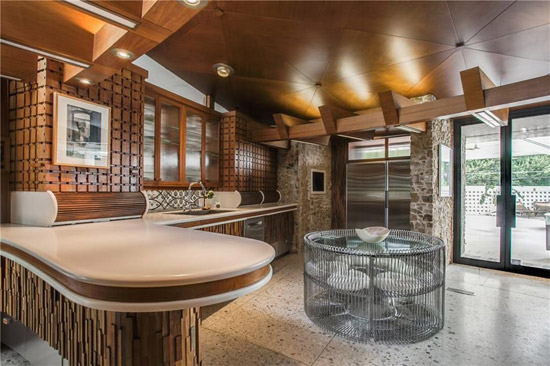 I love that 'lunar' ceiling in the room currently being used in the office area too. is it original? I'm not entirely sure. But it is very special. If that's not enough, have a look at that master bedroom with stone and mirror walls, along with the circular bed. Something that could only be from the mid-20th century.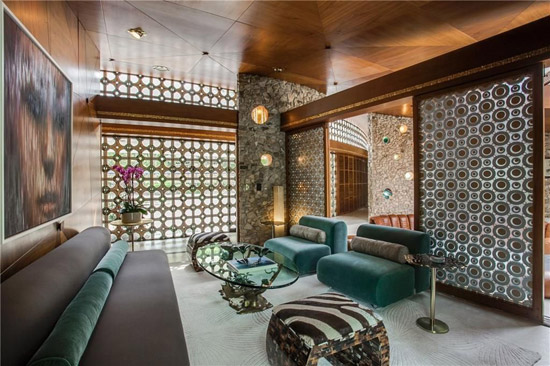 Elsewhere, it's a mix of bold period finishes and some equally strong modern-day upgrades. There is nothing for the faint-hearted here. Pretty much everything id 'in your face'.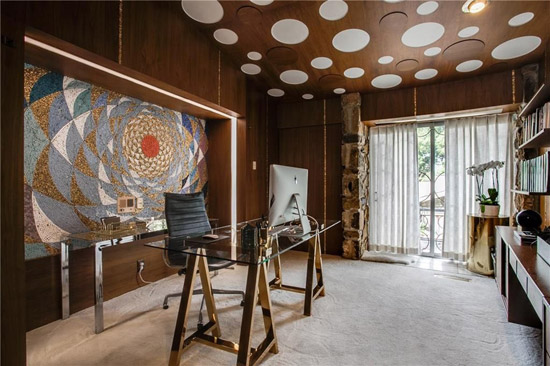 Of course, if it gets too much you can always retire to the entertaining space outside, which is a far more sedate affair, whilst at the same time being a dream space for hosting a party.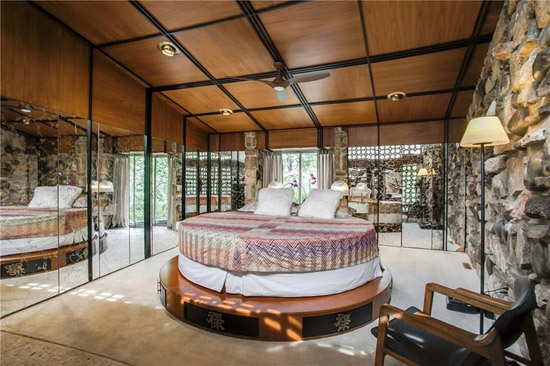 A substantial place too, with the living area covering something like 5,814 sq. ft. That includes five bedrooms and four bedrooms, along with plenty of reception space and of course, plenty more outside when the weather is fine. In Dallas, I suspect that's a lot of the time.
If this is you, $1,725,000 is the asking price.
Images and details courtesy of Zillow. For more details and to make an enquiry, please visit the website.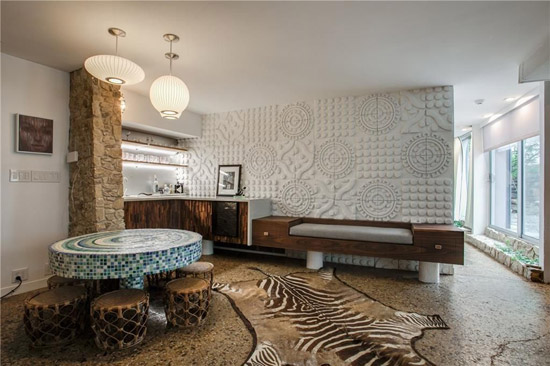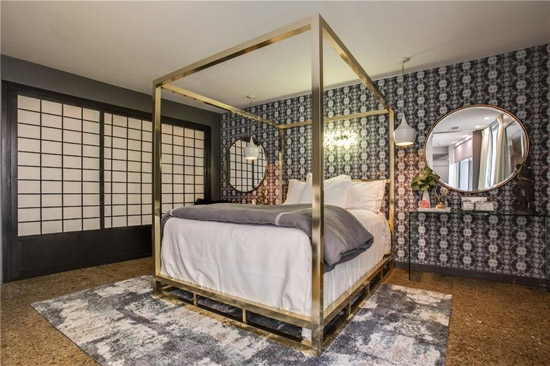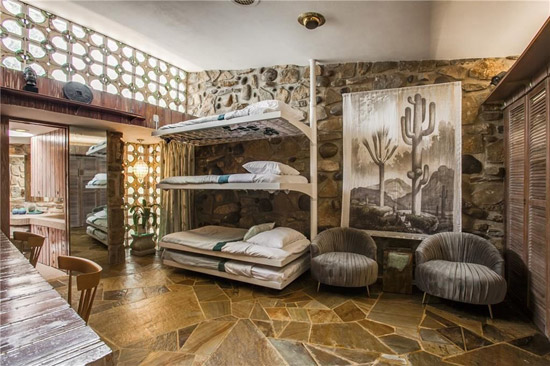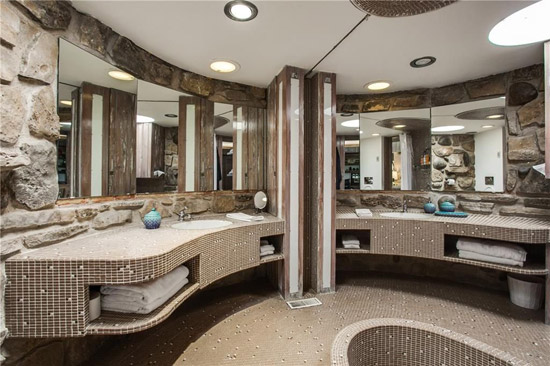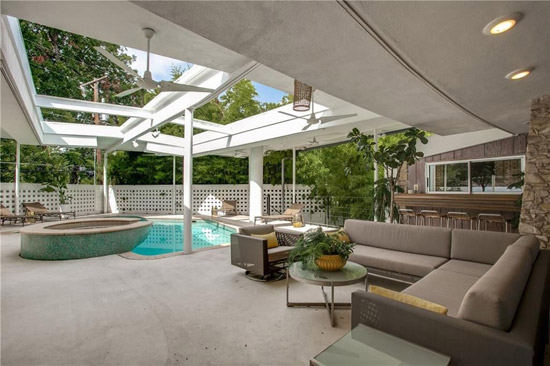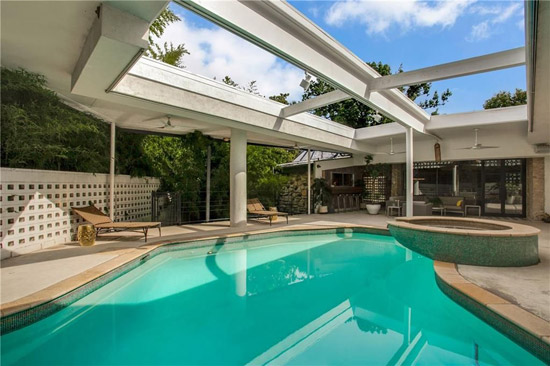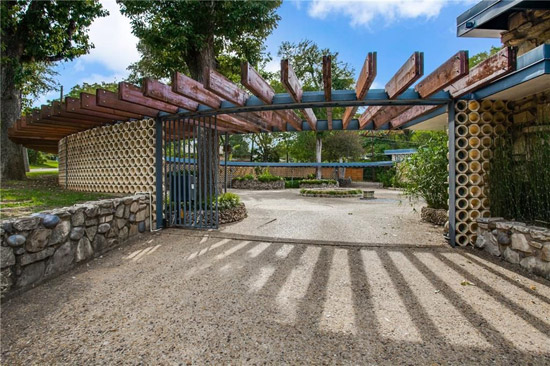 Property Location